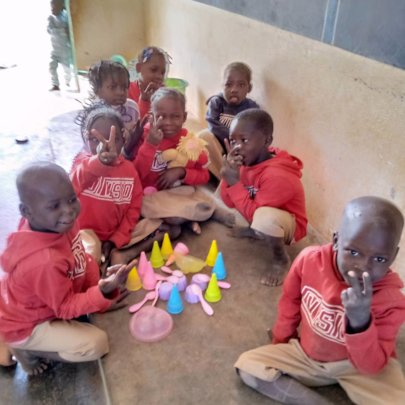 The new school year opened on October 1st.
There are a total of 311 children in our 6 nursery schools (170 girls and 141 boys). It is very positive that there are so many girls in our schools.
Among the persons in charge of the schools we have 4 girls and 2 men. It seems that there is direct corralation between the number of pupils and the gender of the person in charge: more pupils with women.
Mr. Kam from the ministry of education is visiting the schools every 6 weeks. He will try to undertand if this corralation is true.
In the nursery school of Nefrelaye there are 70 pupils an enormous increase from 2 years ago when there was only 40 children. This can be directly link to the person in charge.
Some toys came with a container which were distributed among the schools. We also gave some second hand cloths which the mother association will sell in the village to have some funding for the school.
GlobalGiving is having a "donor drive" betwen the14 and 18 December 2020. For recurring donation of 4 times minimum, GlobalGiving will double the first donation up to a maximum of 200 us$.
Thanks for all you have done for this project and we take this opportunity to wish you an happy and healthy 2021.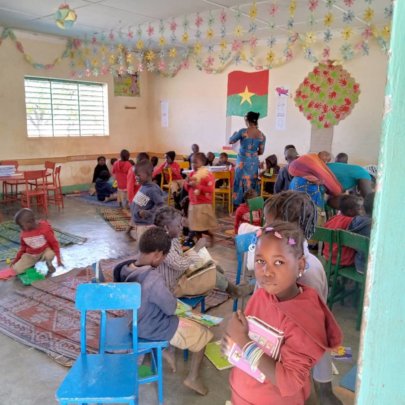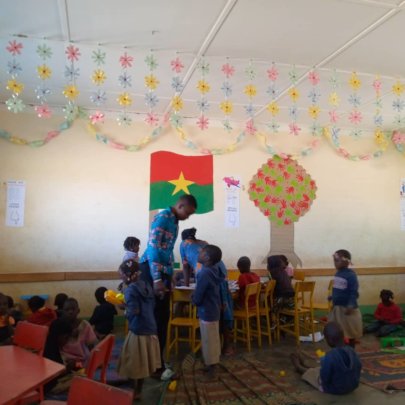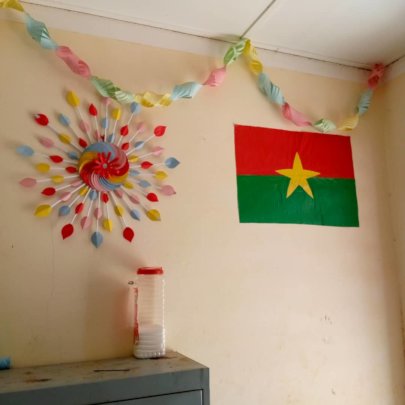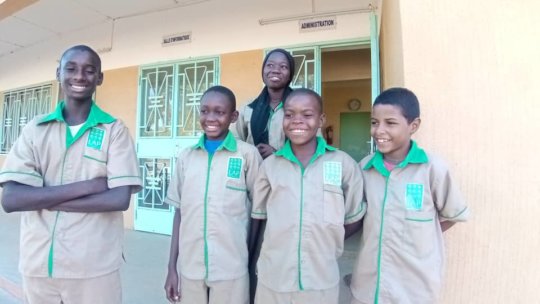 The school year at the LAP (Agricultural Secondary School) started on September 20th.
There are this year 5 students coming from refugees camps: 1 girl and 4 boys.
They have integrated very well among the 281 students we have this year at the LAP.. They have also got good grades on their first tests.
The program of study for the firts 4 years includes all the matters of a general studies in asecondary school (French, Math, Sciences, English, Sport) and 2 agricultural matters (agronomy and husbandry).
At the end of those 4 years they will pass a national exam (BEPC) for general studies.
UNHCR in Burkina Faso is helping with the logistic and the follow up of the 5 students.
The first report card will be out around the 19 of December.
GlobalGiving is having a "donors drive" beetween the 14 and 18 December. All recurring donations with a minimum of 4 donations will receive a bonus equal to the first donation up to 200 us$.
The refugees children thank you for your support and we join them to wish you an happy and healhy 2021.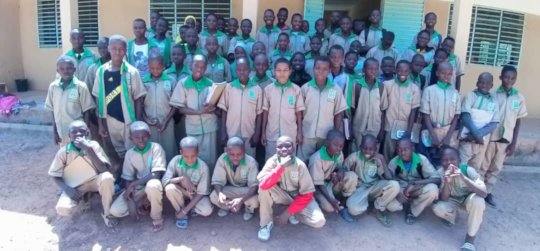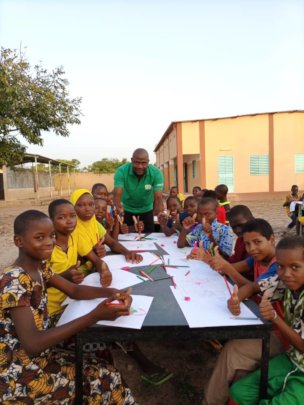 Links: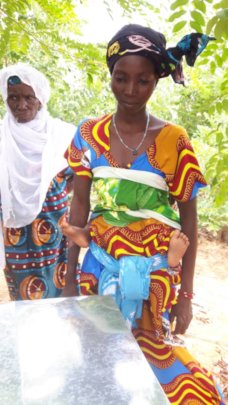 Some good news about women beekeeping in our villages. A French institution just approved the funding of 30 new women in the program of beekeeping.
The beekeepers are organised in cooperative in each village. In total there will be 68 men beekeepers and 110 women after this addition.
We have also to mentionned that the project PADEL B should provide an additional 1.000 hives to those cooperative, 600 of them for the women.
The enthousiasm of the women is really motivating us to keep looking for additional funds for the women.
It is only since 3 years that the first women were equipped with hives but they have seen all the advantages of this activity.
- it is not in competition with other activities relative to time
- It is bringing an annual revenue of about 60 us$ without too much work
- they have honey for the family needed by tradition
GlobalGiving is having a "donors drive" between the 14 and 18 of December. For all recurring donations of at least 4 times, GlobalGiving will give a bonus of the first donation up to 200 US$.
Thank you for your support and the women beekeepers joign us to wish you an happy and healty 2021.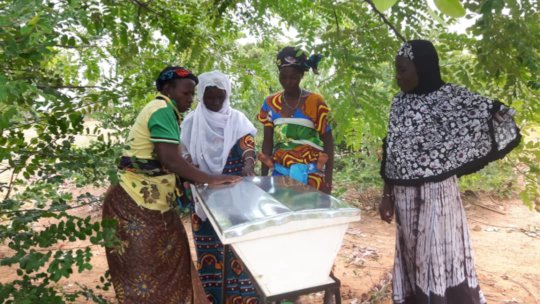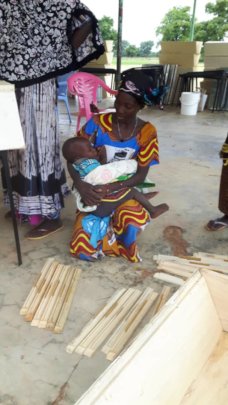 Links:
WARNING: Javascript is currently disabled or is not available in your browser. GlobalGiving makes extensive use of Javascript and will not function properly with Javascript disabled.
Please enable Javascript
and refresh this page.