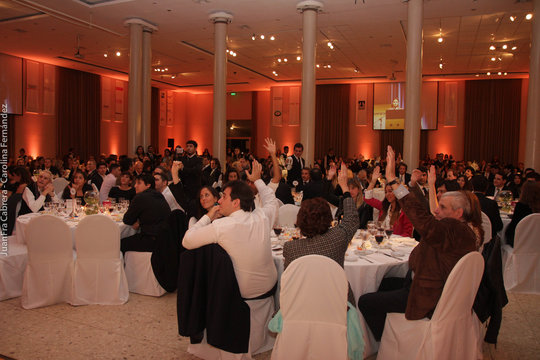 Dear all,
My name is Catalina, I have recently joined Graduates Network team, replacing Josefina. I am very happy to be part of this team and work to support teenagers who have finished high school to broaden their educational and labor opportunities.
Through education, we construct a better future for youth of our country and develop a fairer and more equal Argentina.
Financial support is very important to achieve our goals.
Next 19th March, we have Cimientos XV Annual Fundraising dinner. This year the motto is "We are education". It invites people to think about the impact of their education in their lives. Education is a key factor to promote changes in our society and to decide our future.
It is the most important event we conduct in the year, where we present our organization and look forward to receiving donations which will be assigned to Cimientos' programs.
60 organizations and 500 people, will be participating in this event on Thursday. Among them, business people, authorities, diplomats, faculty, politicians and journalists,
Also, graduated students will be participating as volunteers to collaborate with the organization and be in contact with the guests.
We invite you to be part of this Fundraising event and hope we can count with your support to continue helping Argentine youth building a better future.
If you donate on Wednesday, March 18th from 9:00 EDT to 23:59 EDT GlobalGiving will match you donation up to $1,000 at 30%, per donor per Project. There is $60,000 available in matching.