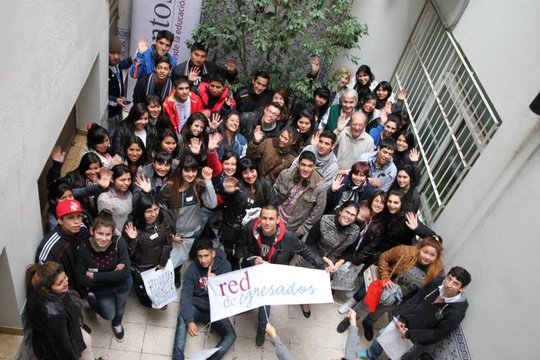 Last July 23, we invited Cimientos pupils, who graduate from school this year with our sholarship for a special lunch at our office. Taking advantage of their winter holidays, we held this event to get to know them and welcome them to our Graduates Network.
52 students participated! They came from many places of Buenos Aires: Merlo, Soldati, Pte. Perón, Lugano, Longchamps, Barracas, Ensenada Laferrere and Florencio Varela. Some of them had to travel more than 2 hours to get to our office.
All of them received "Guias del Estudiante" which are guides donated by an Argentine editorial than contain information of every private and public university. We also gave them useful information about university scholarships available for those who want to continue studying next year but can´t afford it.
Ater lunch, some of them stayed for a vocational guidance workshop delievered by a psichologist from the University of Barceló, in order to make them think about their future.
We hope to keep on counting on your support to help argentine youth achieve higher education and obtain jobs so that they can escape poverty.
Best regards,
María and Josefina (Graduates Network team)
For more news about Cimientos, please visit our site in Facebook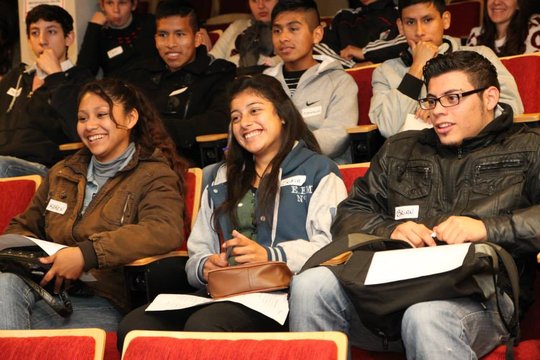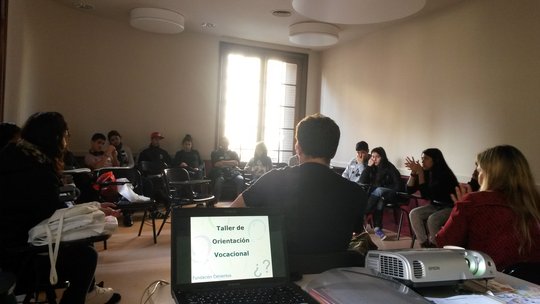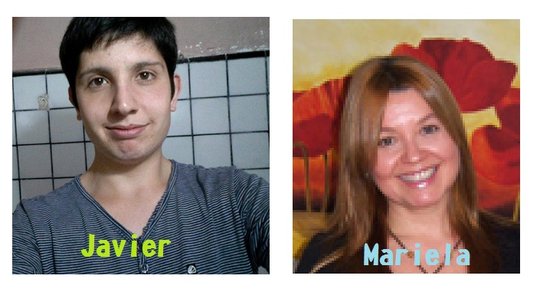 Dear friends,
We have wonderful news to share with you! Microsoft has chosen our project to match every donation by 100%!!!! If you donate to our Jobs, Training And Education For Argentine Youth Project on Wednesday June 25, 2014, 12:00PM EDT until June 26, 2014 11:59AM EDT, Microsoft will match your donation by 100% increasing your impact!If you want to make a good deed, please set your alarm clock to make your donation as soon as this day begins because matching funds can run out fast!
In this report we want to share with you how Javier and Mariela are working together… Mariela is Javier´s mentor and she is helping him to look for a job. During this first month of online mentoring Mariela checked Javier´s resume and suggested changes in order to improve his job search. She corrected errors and also sent to Javier some useful material to write his presentation letter.
"Hi Mariela! I´m sorry it took me so long to answer, I had trouble with mi Internet connection. I`m really excited with your mentoring, it means huge help to me =). I´ve already done my resume but it doesn't have a picture yet. I have some queries about it, for example, should I mention that I´m still not working although I have a degree? Is the "Language" part well written? I thank you very much in advance all the help you can give me to correct it. Big hug! Javier"
Mariela sent him all the corrections and they are finishing his resume! She is so happy with the progress that she wrote to the rest of the mentors a beautiful testimony:
"Hi Everyone! In my case, we are working with Javier in the modification of his resume and searching a part-time job for him. I send him some models for him to copy, and I just corrected his first version and suggested some changes. I also sent Javier useful information that we share in this forum, and we communicate via e-mail too. I feel he is very motivated to rise his opportunities and he is very grateful with this mentoring. It's very rewarding for me! Greetings! Mariela.
Best regards and Happy Independence Day for both U.S.A (07/04) and Argentina (07/09),
María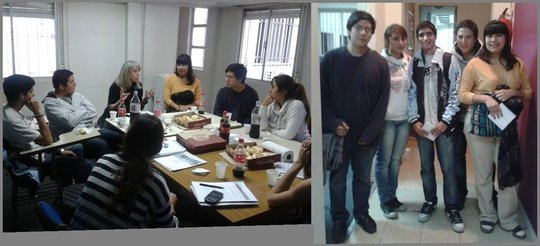 In Argentina, where nearly 20% of young people neither study nor work, the need to develop actions to give more opportunities to new generations is reinforced. This is the reason why young people who end their participation in the Future Graduate Program get into the Graduate Network, created to contribute building bridges to get them closer to their goals.
¡One of the main actions of the Network is the Online Coaching! Through this innovating system, more than 30 young graduates that had common target - to choose superior studies, to look for a job, or to have a good performance in their present suited – where matched through a virtual platform with volunteer mentors that were specially trained and summoned by Cimientos.
Through Online Coaching, mentors provide a wide range of proposals varying from vocational interest, places where to study, scholarships to which apply, CV formats and presentation letters, online jobs search engines and guides to learn how to study, and more! This mentoring is expected to enable each youngster to identify their achievements, to recognize aspects of improvement and to be a space for support, consultation and reflection about their own interests, doubts and expectations for their future.
Our programs' protagonists are young people that face the challenge of building their adult lives. Our experience indicates that mentoring helps youngsters achieve their goals. This virtual coaching to graduate fortifies our idea that many youngsters find in their coach a word, tool or strategy they need to keep going on.
Links:
WARNING: Javascript is currently disabled or is not available in your browser. GlobalGiving makes extensive use of Javascript and will not function properly with Javascript disabled.
Please enable Javascript
and refresh this page.