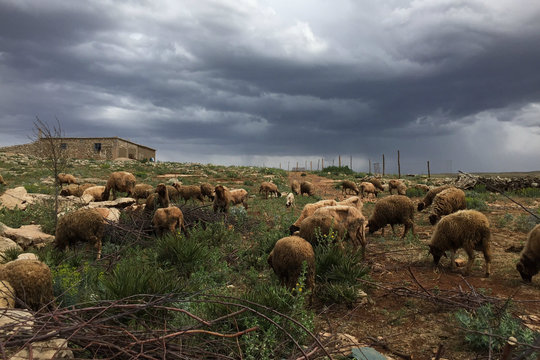 At the end of May, our unofficial ambassadors arrived in Morocco, Tajikistan, and Zanzibar to begin their summer service internships. From Arizona State to The College of New Jersey, our summer service interns will be representing six different colleges or universities and eight different cities as they do things like teach French to children in a shepherding village outside of Ifrane, Morocco; support women's empowerment initiatives in Stone Town, Zanzibar; and teach English to university students in Dushanbe, Tajikistan. Together, our summer service interns will do more than 1500 hours of direct volunteer service! They will share their experiences with their communities – from the Bronx, New York to Greenville, South Carolina – and with you too, as they blog about what they are doing, who they are meeting, and the difference they are making together. To read about the services and experiences of our Summer Service Interns, please visit: https://americasunofficialambassadors.wordpress.com/
Below, please find the bios of each of our Summer Service Interns:
Bethlehem Belachew, born in Ethiopia, is a rising senior studying Political Science and French at Furman University, in Greenville, South Carolina. In addition, she is working toward minors in Middle East and Islamic Studies, and Poverty Studies. Bethlehem is interested in a career in international development and will spend the summer teaching French in Tarmilaat village and English at the Azrou Center.
John Curran is a political science major at Washington College in Chestertown, MD. He is an Irish citizen and spent the majority of his childhood in New Hampshire and lived on the Caribbean Island of Dominica. After graduation, John aspires to seek a career in diplomacy and human rights advocacy. He is volunteering at an internet governance NGO in Dushanbe this summer.
Samantha Falvey is a senior from New Jersey majoring in History at the College of New Jersey with experience in American Sign Language and Arabic. When Sammi graduates, she dreams of pursuing her career as a history professor. This summer she will spend her summer in Tajikistan, teaching English at the Tajiki Institute of Languages.
Alexandra Green is a rising sophomore at Washington College who is originally from Collegeville, Pennsylvania. At Washington College, she is a double major in International Studies and Business Management, and a French minor; upon graduation, she hopes to work abroad in the field of women's empowerment. In her free time, she enjoys running, volunteering, and participating in Model United Nations. This summer, she is teaching French in the village of Tarmilaat and English at the Azrou Center in Morocco.
Brieanna Griffin is a rising senior at Barrett, the Honors College at Arizona State University concurrently majoring in Global Studies and Anthropology. She is also working on a minor in Arabic Studies and certificates in Islamic Studies and TESOL. After graduation, she would like to teach English in the Arab world and then attend graduate school. She hopes to find work in the field of diplomacy after graduate school. This summer, she will be living in Stonetown, Zanzibar and teaching English and science at a public school. She is very excited to develop her teaching skills further, learn about the history and practice of Islam in Zanzibar, as well as develop life-long friendships with Zanzibaris.
Rob Handerhan is from Woodbridge, New Jersey and a senior History major at The College of New Jersey (TCNJ) with a specialization in the History of the Islamic World and a minor in Arabic. Rob is interested in pursuing graduate studies, but first hopes to travel as much as possible as well as to work for a non-profit organization that is committed to both combating Islamophobia in America and to building peace and cross-cultural understanding worldwide. In his spare time, Rob studies Arabic and Persian and enjoys juggling and performing with the TCNJ Circus Club. This summer, he will be teaching English at the Bactria Cultural Center in Dushanbe, Tajikistan as well as working at IRODA, the only center for children with autism in Tajikistan.
Katrina Marks is a rising senior at Villanova University where she studies Communication, Humanities, and Chinese. She comes from Kent City, Michigan and has travelled throughout Europe and China. She loves to travel and to write about her experiences, and hopes to continue this after graduation by seeking a graduate program in Public History and Cultural Heritage abroad. This summer, she will intern at the Forum for African Women Educationalists in Stone Town, Zanzibar while also conducting research for her senior thesis on the collective memory of the East African Slave Trade at Christ Church Cathedral.
Amaris Prince is a sophomore studying English and Education at Guilford College. In her free time, she enjoys singing, dancing and working with kids. When Amaris graduates, she would like to volunteer with Peace Corps or complete a research project through the Fullbright Program. She would then like to work in higher education or in government on education policy. This summer she will be interning with America's Unofficial Ambassadors teaching English at the Bactria Cultural Center and the Tajik Institute of Languages.