During summer months in India, slum populations face major challenges in access to water supply. Water sources dry up and the need increases in the hot weather. Municipal Bore-wells operated through electric connection in one slum house are the common source of public water supply in many bastis (slums). These bore-wells dry up in summer season since the ground water recedes, leaving slum residents bereft of water. Insufficient water leads to inadequate household and personal cleanliness aggravating risk of infections. The burden of procuring water from a distance often falls on basti (slum) women and children.
While the ward councillors send water tankers in slums as a substitute for bore-wells, the water is inadequate for many all residents. They end up purchasing water from private suppliers at a high cost. With greater demand, the cost of private water tankers increases in summer months.
The photostory describes slum women's efforts in strengthening access to water in slums.
.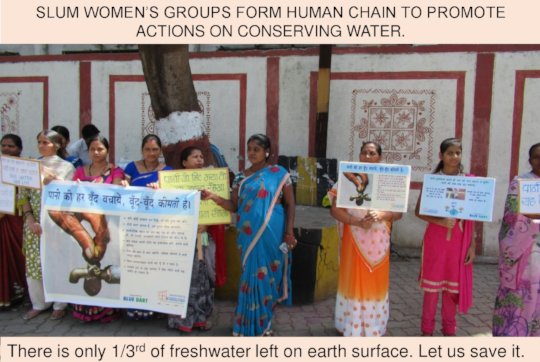 80 countries now have water shortages with more than 2.8 billion people living in areas of high water stress also expected to rise. The situation is worse off in Indian cities where water is distributed unequally.
UHRC mentored women's groups formed a human chain in Indore city to spread awareness on conserving water among city dwellers. In this Human Chain, slum women and children's group members spread awareness holding placards bearing messages such as, "Saving water is not only our need, but also our duty", "Water is our tomorrow, there is only 1/3rd water on earth's crust which is decreasing", "Save every drop of water which is precious" .
Some simple steps to conserve water –
When you notice a leaking tap, please close it or get it repaired. A running tap can cause loss of 90 litres of water per week.
Use low flow water taps or turn them to low-flow to save water.
Do not let water to flow when not needed. Open the tap as less as needed to save water.
Preserve rain water and contribute to water conservation.
Do not release sewage in fresh water (rivers, lakes, ponds).
Motivate industries, factories to not let effluent (to check) flow into water bodies
Reuse kitchen waste water by watering plants after washing vegetables in the kitchen
In slums, women and children's groups are slowly learning to adopt these positive practices in their daily chores. Women's groups also signed a pledge to save water and encourage others to do the same.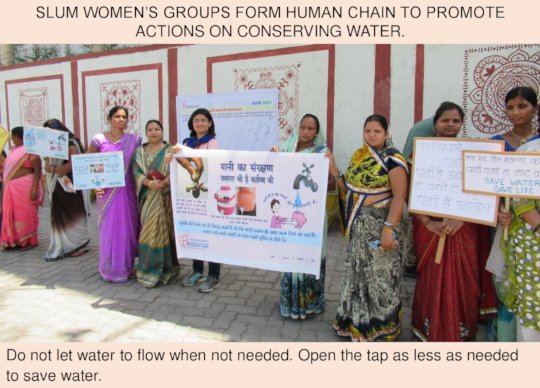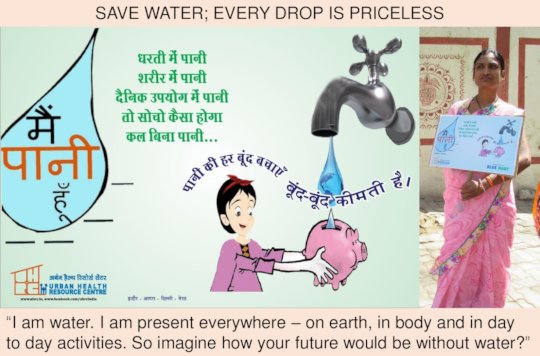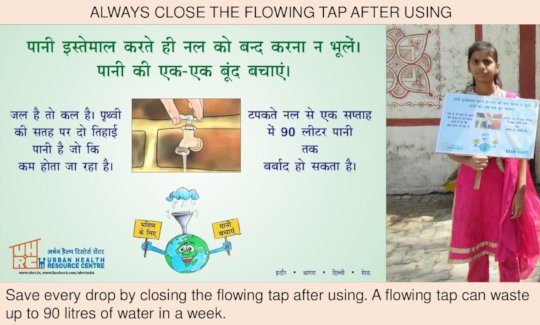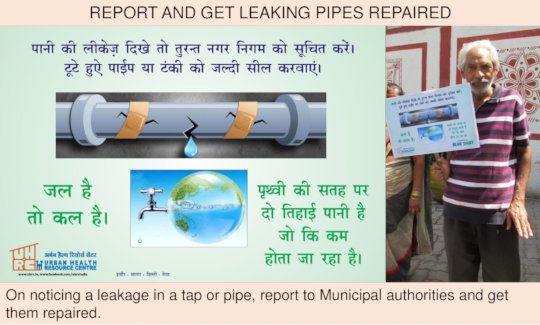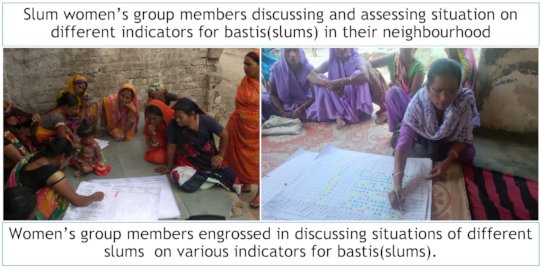 Slum women's group members, living and experiencing their living conditions and environment 24x7, 365 days in a year, understand all aspects of their circumstances. Trusting their wisdom, ability to analyse what they observe and experience, through discussions, a simple, low-cost replicable, scalable qualitative slum-level environmental assessment methodology evolved.
The power of the methodology lies in its being simple, understandable easily by less educated, illiterate slum-dwellers, academics, policy makers/implementers and directly propelling action by making risks/challenges emerge as visibly affecting the entire community. Subsequently, slums women's groups with support of UHRC's social facilitators develop and implement context-responsive action-plans to "pull" government services to slums.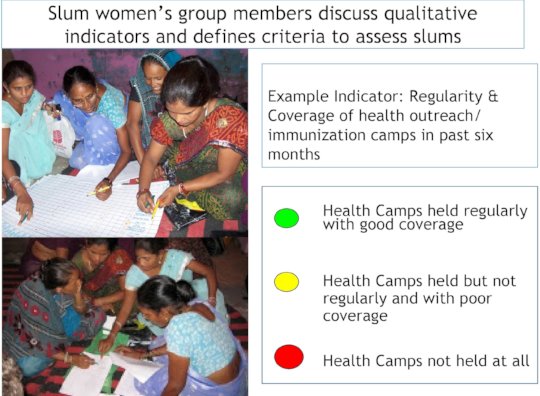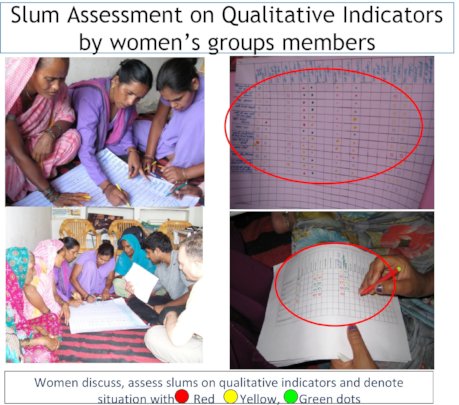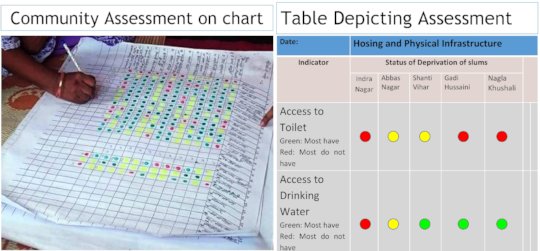 WARNING: Javascript is currently disabled or is not available in your browser. GlobalGiving makes extensive use of Javascript and will not function properly with Javascript disabled.
Please enable Javascript
and refresh this page.