Dear friends,
It seems I just blinked and 3 months has passed. We have been so busy in the field recently with many new girls being referred to our program. Young girls reaching out in the hope that we can help them to stay in school.

Although access to education in Cambodia for both boys and girls has increased, there is still a large gender disparity in the enrolment rates of girls entering lower to upper secondary school. While there are various factors that influence these statistics, it typically comes back to poverty meshed with the underlying societal gender-based stigmas in Cambodian culture.
AusCam Freedom Project works to mitigate these factors at our five partner schools in Phnom Penh where our social workers hold a strong and respected presence, working to enrol girls into our program who are at risk of dropping out of school.
However, many of our scholarship girls have joined our program through reaching out to one of our social workers who regularly visit each partner school. Many of these girls come from poor families who each face a set of different challenges towards keeping their daughter in school.
For one girl, Chanvatey*, who was only 12 years old and in her first year of secondary school she found herself already working as a waitress at a local restaurant. Being the eldest child in her family there was pressure on her from her family to help financially contribute.
Fortunately, Chanvatey realised the importance education can have upon her life, providing her with a life beyond waitressing or other non-skilled forms of labour.
After approaching our social worker an initial assessment was conducted to see if Chanvatey and her family met our criteria. What our social worker discovered about this family is not untypical in Khmer culture, an alcoholic and physically abusive father who would often beat his wife and three children.
Although Chanvatey's father is a tuk tuk driver, he was often drunk which stopped him from finding business. Chanvatey's mother is a cleaner working in a Chinese apartment building where her responsibilities continue to increase yet her salary does not. Therefore, Chanvatey felt the pressure to find work especially as her younger brother suffers from scoliosis requiring regular medical treatment.
Once Chanvatey was accepted into our SHINE Scholarship Girls Program, her social worker connected Chanvatey's father with First Step who provide counselling services for minor issues. Realising the severity of this case they referred the father to TPO and covered the cost of his counselling and medical treatment. They discovered the father was suffering from severe mental health issues and was prescribed antidepressants which he has continued to take.
AusCam Freedom Project has been providing this family with rice support monthly to reduce their daily costs, Chanvatey received a bicycle so she can get to school easier as well as fully funded English classes to further support her education. Chanvatey always attends AusCam's Digital Literacy classes in addition to the different workshops and events we offer.
Since joining with AusCam Chanvatey has quit her job to focus on her studies and has gone from having poor grades to being ranked fourth in her class.
Chanvatey developed a goal setting plan with her social worker where she listed her career goals, her first choice is to go to university and study accounting to then go on and work in a bank. While her back up plan is to study and become a nurse.
When we see such incredible change in our girls, like Chanvatey it is so encouraging and keeps us motivated to continue the fight for these girls. Of course though we couldnt do what we do without your ongoing support. Just as we are proud of Chanvatey and all that she has achieved, so should you because you have made an incredible difference in her life. Thank you!
Warmest regards
Julie
**Chanvatey is a Cambodian girls name meaning scholar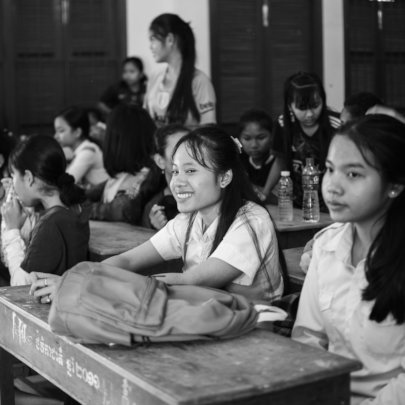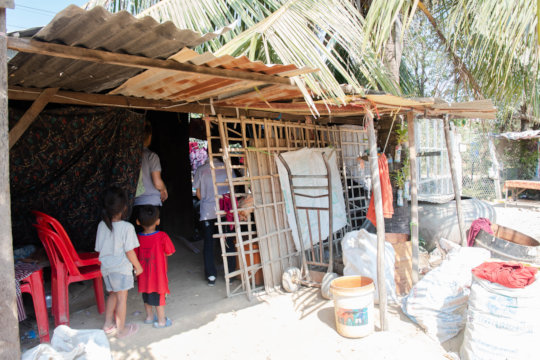 Links: