Dear friends and Partners,
It is hard to believe that it is almost the end of the financial year. What an incredible year we have had. We are so proud of all of the girls on our programs. With 125 girls on our scholarship program and working with over 600 girls through our life skills workshops and Girls Clubs across 5 schools in the urban poor communities, the team of social workers has certainly been kept busy. Of course we can't do any of this work without your support and for walking this journey with us, so please accept my deepest gratitude for believing in our work. We believe that education changes everything and has the capacity to change lives, not just the lives of the girls on our programs but the lives of their families and communities.
Today I am highlighting how your support is helping our girls to rewrite their life stories by sharing the story of Sokhea.
Sokhea's story is written by Sam who is our National Director of Programming.
I was able to recently visit the home of one of our scholarship beneficiaries, Sokhea, who is well-liked for her hard-working, brave and enduring characteristics. She was referred to AFP in 2014, by a partner school when her family was in a highly vulnerable situation. Her father was the only one earning an income as a driver for a factory and earned only $250 a month, yet he had to support his four children and his wife who needed to stay home and look after the children.
Living in small rental room, Sokhea is the oldest and is very hard-working. She loves studying and has always wanted to become a lawyer. However, her family condition meant she didn't have much hope as she didn't have good study materials, and was often concerned that she would have to drop out of school to work to help support her family.
Upon being enrolled into our SHINE Girls Project (previously known as Scholarship Project), Sokhea received all the basic study materials she would need for the whole year (15 books, 2 sets of Uniform, Shoes, Bag, and a set of other student materials) which has also been given to her each following year; As well, our social worker provides regular case management support to both Sokhea and her family which has kept the family motivated. With regular mentoring and support, the family has less worries about expenses for Sokhea's study, and could focus more on earning money to support their general living. We have also been able to provide 30kg of rice monthly to her family since early 2017 which has contributed to the families' economic stability. "We don't have to worry whether we have enough to eat, and I can save money for my other children's study or other unexpected expenses" said Sokhea's mother.
Sokhea's parents are really committed to fight for their children's education.
As Sokhea is very motivated and ambitious to have a better education, (At her recent school the teaching quality was poor, which is a general issue at many schools of the public education system in Cambodia.) she applied and took an entrance exam to study in New Generation School which is the best public high-school in Cambodia. Although Sokhea stated she was nervous to apply, her commitment and determination to overcome any obstacles saw her being successful and she was granted a place at the school. Sokhea stated "I was worried about it too, but I thought I had to try first to see if I can do it or not, I want to take risk"
Sokhea is studying in grade 10 and she's busier than ever because she has class from early morning until 4pm, as opposed to general education which is only half day, but she really enjoys it. "I have to compete with other students because they are all smart and they have money to study more whatever they want to" she expressed her concern. To support Sokhea further, we are also now providing an extra scholarship for her to take a quality private English class as we believe it is important to keep motivating her to fulfil her dreams; Sokhea is also a member of our AFP's Girls Leadership Committee. It is our platform of outstanding girls to work together to provide peer workshops and to organize important events such as International Day for Girl and Khmer New Year which provides her with more leadership experience and recognition,
Sokhea is still aiming to be a lawyer; "I can see that many poor people cannot get justice because they don't have money, so judges do not care about them, so I want to change this" Sokhea said.
Sokhea is an inspiring example of how your support is making such a difference in the field. Sokhea is just one of our inspiring stories and we thank you for partnering with us to enable these girls to shine.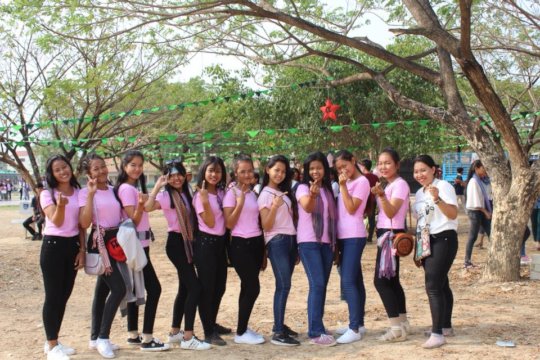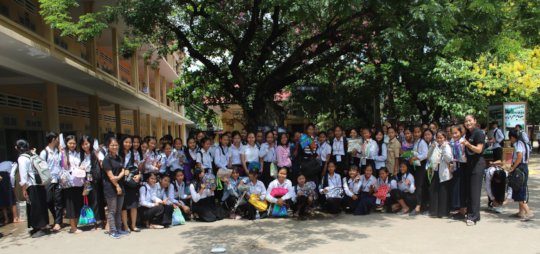 Links: