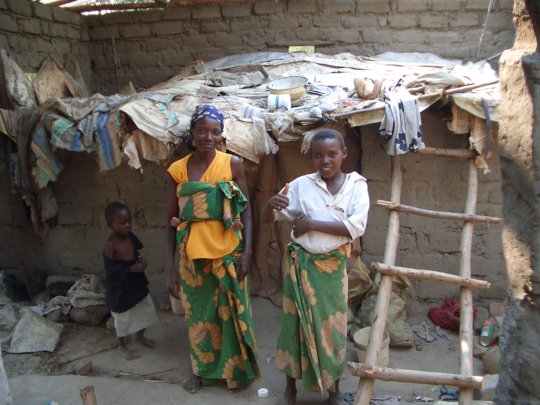 A GREAT JOY AND HONOR OF SERVING AND HELPING!!!
In helping and serving people, mostly those in great need, orphans, widows, etc …, I have discovered and continue to experience great joy and honor in serving those who need help and assistance.
Serving and Helping is an opportunity and privilege. It is a Win-Win Action. The outcome of serving and helping is Greater!! We gain back joy, blessings and honor. You feel Good because you are helping those in need to find a solution to their problems and those who are being helped feel good because they are getting help and solution to their problems.
Providing a home to a widow and needy family will help reduce the expansion of AIDS and the mortality of unprivileged children occasioned by the present conditions of their living. A home is one of the most important things that contribute to a good living of a human being. Until our project is fully funded, we will be sending you regular reports about our work.
A donation of $998 will build a house for a widow and needy family and make them smile again!!
The house that we build for a family, has 45 square meters (485 square feet). This house does accommodate a family of 7 to 10 people. It has 2 doors, 4 windows, a sitting room and 2 bedrooms. We stucco/plaster the house with cement, to protect the house from rainwater. Stucco is done on the external walls of the house. They cook outside of the house in a small kitchen that they build themselves. We also help the beneficiary of the house build a toilet, outside of the house. The children sleep together in one bedroom and sitting room and then the parents sleep in another bedroom. Most of the people we help build homes, they sleep on mats on which they sit on during a day time. When we are able, we do provide simple mattresses, blankets and sheets to the families that we help build homes. One simple mattress does cost between $35 and a pair of sheets and blankets costs $25.
Your donation will make a huge difference in the lives of those in great need. They will know that there are people who care for them.
Prosper Ndabishuriye
General Coordinator and Founder