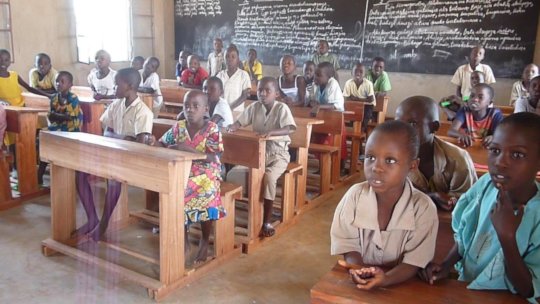 FIVE YEARS OF OUR PARTNERSHIP WITH GLOBALGIVING
July 2013-July 2018
Our partnership with GlobalGiving started in July 2013, just one year after we opened Iwacu Kazoza School. In brief, GlobalGiving helped us motivate our donors by providing matching funds opportunities and making donations online through GlobalGiving.
During the 5 Years of our partnership with GlobalGiving, we raised $137,402, donated by 341 donors, from which total amount $97,972 was raised by JRMD and $39,429 driven by GlobalGiving.
I am very thankful to GlobalGiving and our donors and friends, and friends of friends who are making their donations to help JRMD continue provide education to the underprivileged kids, schooling at Iwacu Kazoza School. This was only possible by joining hands together to build the society and the world we want, that each one of us is longing to belong to and live in.
Because of you, today, Iwacu Kazoza School is providing education to 500 underprivileged children and counted as one of the best schools in Cibitoke province even in the country of Burundi of the schools providing qualitative education. This is a good result of your work and our work together.
TESTIMONIES:
Mr. Nicizanye has three children schooling at Iwacu Kazoza School, he said: "If this school could not have been here, my three children could not have a chance to go to school. Now I can hope to see them complete their education and have a good job that will enable them to help themselves and care for our poor family in the future".
Mr. Leonard Nijimbere is a leader of Ruhagarika (chief) village, he said: " What privilege to have this school near by and within our community, in which our children can have access to education without traveling far away, as it used to be before"!
Currently we need to purchase and repair student's desks and buy school materials. we have been very fortunate to have received $2000 of the $3972 needed to purchase and repair student's desks for the upcoming school year which begins 6 coming days, thus Monday, September 3. We are very much in need of $1,972 to help complete the purchase of 85 student's desks and repair 68 that are not in good condition.
In addition, 182 orphans and underprivileged children are in urgent need of school supplies, totaling $15X182= $2,730. In total, we urgently need $1,972+2,730=$4,702.
We give thanks to our donors and GlobalGiving for making possible the education of these children, who could not have access to education without your financial help and prayers.
Prosper Ndabishuriye General Coordinator and Founder/JRMD
Email: ndapros@yahoo.fr - Telephone: (257) 75920609