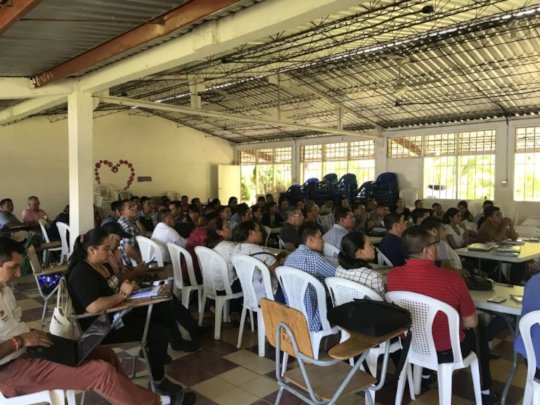 On August 30th, we held a training session on Educational Technology. In attendance were 80 teachers, from 23 schools, in 7 towns. Nine (9) of the schools were new to using the KA Lite technology. We trained on the transition from KA Lite to Kolibri. Eight (8) schools were sent off with new equipment to start teaching in "presentation mode."
For myself, it was a special meeting to have all of the teachers we have been working with over the last year and a half together in one room. I believe we work with the absolute best from each school. These teachers inspire us at Shoulder to Shoulder, and without their dedication to the kids' education, this project would not be successful.
In September, we were lucky to have Dr. Dick Buten and Laura Manship come to Camasca for a week and a half. These two are treasured not only by us, but everyone in the Frontera. All year we hear "When is Dick coming?" "When is Laura coming?" We had another successful and productive week by their sides – visiting schools, talking with teachers and leaders, planning for the future, and deploying some extra equipment. Highlights from the trip include:
** Talking with leaders in Concepcion and San Antonio about community proposals to expand the educational projects to their WHOLE municipalities;
** Working with the Regional Education Department to get all of the Honduran curriculum in digital form, and
** Encouraging the expansion of the robotics programs. In November, we are going to have a robotics competition between Concepcion, Camasca and Santa Lucia!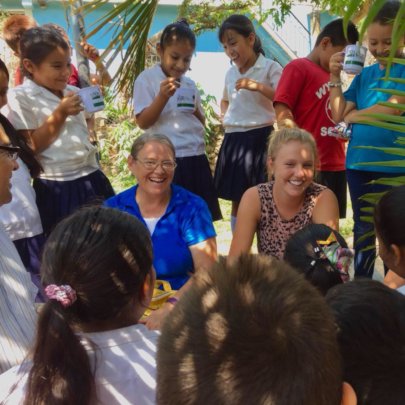 Links: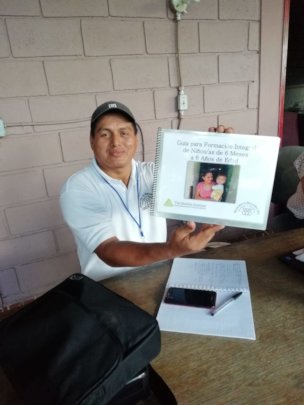 It has been a very exciting 3 months. We just learned that the Mathile Institute will provide Shoulder to Shoulder with a grant of $50,000. This is a matching grant.....we need to raise $50,000 so that the program will be funded for an entire year. We started the new project year on September 1, 2018. With luck -- and lots of supporters -- we can keep the program going until August 30, 2019.
Along with distributing the Chispuditos micronutrient product, we are now also providing nutritional education to the mothers and fathers in our program. Thanks to the generosity of Jessica Minesinger, one of the members of Shoulder to Shoulder's Board of Directors, Community Health workers now have a nutrition curriculum to use. We are hopeful that this education will also help to improve the health of the children in our program. Families lack information about good nutrition, and many children fill up on sugary drinks and salty snacks.
Mallory Brown recently made a video in which she featured our program director, Gisela Ramos. In the video, you see Gisela using the educational curriculum while making a presentation to the families. If you'd like to feel like you're hiking along the mountains of Honduras, providing the micronutrient supplement to families, watch this video!
https://www.youtube.com/watch?time_continue=6&v=2xVWW0V1QG4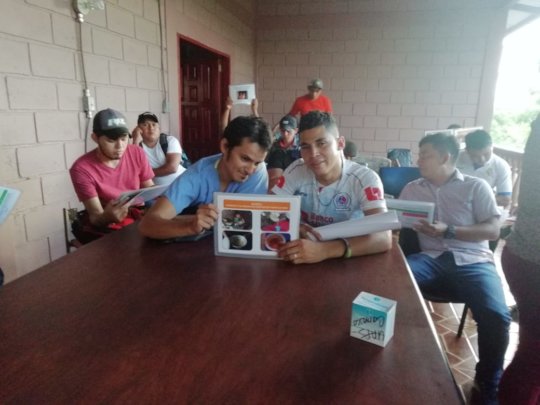 Links: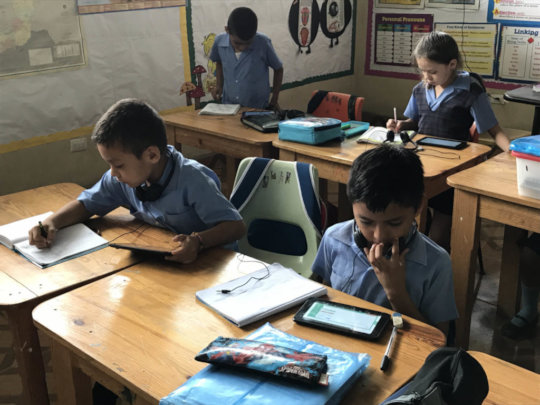 Shoulder to Shoulder has installed the KA Lite program in all the classrooms at our Bilingual School. (KA Lite is the non-internet based program of the Khan Academy.) Each classroom is equiped with a server and projector, so that the class can watch world-class educators providing math lessons. Then, the children get to do math problems, using tablets. They love being able to go at their own pace, as they challenge themselves, using the tablets.
We received a grant from the LearningEquity.com organization, that will allow us to expand this program into other elementary, middle, and High Schools. So far, we have installed the technology in 7 High Schools, 2 elementary schools, and 7 middle schools.
We are getting the children of the Frontera to be EXCITED about MATH. Can you believe that?!
How excited are the students? Well, at one High School, the students are so eager to get into class and get their hands on the tablets, that we had one young man actually trip over a chair, in his rush. (Fortunately, it was a plastic chair, and no one was hurt.) But, when was the last time you heard about a student running into a classroom to ensure that he was one of the lucky ones who had a tablet to use?!
We are also expanding into ROBOTICS. Our Honduran Team will be competing in the 2nd Annual International Robotics Competition in Mexico City on August 16th. See details at our "Honduras Robots" website.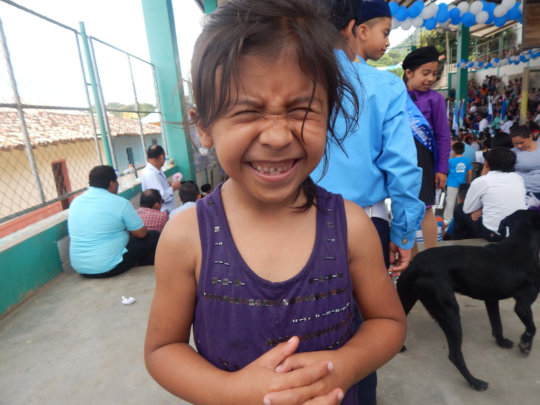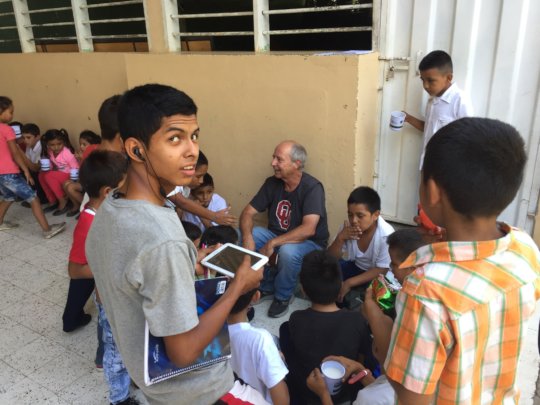 Links:
WARNING: Javascript is currently disabled or is not available in your browser. GlobalGiving makes extensive use of Javascript and will not function properly with Javascript disabled.
Please enable Javascript
and refresh this page.