It is always satisfying to see how even a small contribution can make a big difference.
This year we focused on 12 pre-schools in communities that live very closely with elephants. They had diverse needs, so we asked each teacher to prioritize their most crucial requirements. Several schools needed basic furniture such as desks and chairs, cupboards and shelves. Some needed infrastructure, such as water and electricity. In this report we bring stories of two schools that left a strong impression on us.
Samadhi pre-school is one of the smallest chosen this year, with 12 kids. It had no running water, so the parents had to bring in bottles of water from miles away. Water not only for drinking, but sanitation. Not having the resources to get it from the government, this little school had been neglected for years. The teacher, Ms. Tharangani, had only one request – could we please help them get water? Indeed!
With support from our Coexistence Project, they were able to pay the fees required to get their water supply and lay down the pipes and infrastructure to access it. Everyone pitched in to help put in the pipe work. The day the water turned on, some of the children and parents were in tears. When we visited them in October, they were busy renovating their aging school building - made possible by the new water supply.
"Our prayers were answered," beamed Ms. Tharangani as she showed us their new tap line.
Mithuru pre-school is one of the newest schools in the area, having been established 15 years ago. It had been closed for some time, until the arrival of Ms. Krishanthi, their energetic new teacher. Mithuru is right next to the elephant corridor, so elephants occasionally pass through their playground, breaking through the flimsy fences. Fortunately, it is usually at night.
Mithuru needed new classroom furniture and also some playground equipment. With your help, they were able to have sturdy wooden tables and chairs made for the classroom, as well as a merry-go-round for the playground. On our final visit to the school, we were welcomed by a huge turnout of parents. Most often, it is mothers who come to these school events, but here we were also pleased to see several of the fathers. It was clear that elephants were at the top of everyone's minds – they showed us where the swing set outside had been damaged by an elephant the previous week. We were puzzled - what did an elephant want with a swing? There was nothing to eat there! This reinforced for us in a very immediate way the need for long-term means to safeguard these communities that endure the risks of living so closely with the wildlife we want to protect.
At each school, there was a common theme among all the teachers – they appreciated our approach in taking the time to first understand what they needed and making it straightforward to receive the support they needed. They contrasted this with state-sponsored aid programs, which were much more laborious to navigate. This common sentiment lays the foundation for working with each of these communities in the future.
December 3rd is #GivingTuesday and Global Giving is providing up to $500,000 in matching funds on all donations made on that day! Could you please share our story with friends and family this giving season and help us win even more support?
Follow us on Social Media: @trunksnleaves on Facebook, Twitter and Instagram.
Find photos, videos and more stories under #CoexistenceProject, #LivingWithElephants and #ElephantOptimism
THANK YOU!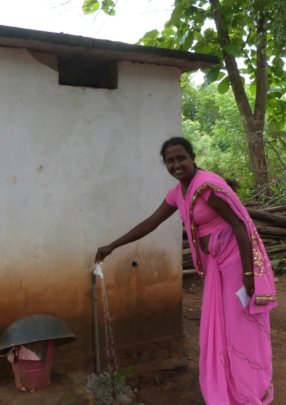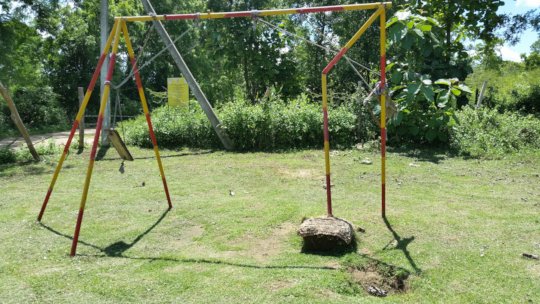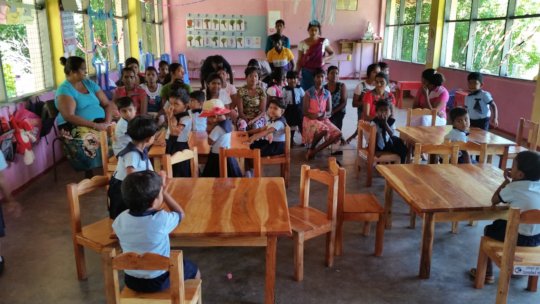 Links: