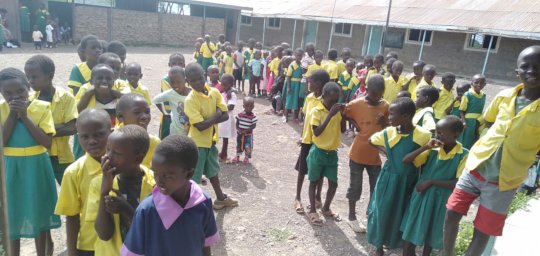 It is another opportunity to update our good friends and well-wishers on Kokwa community progress. Although not much has been done, we are happy for the impacts we have realized even with small interventions and we will never get tired of thanking our friends and well-wishers for their continued support. As earlier reported, we had plans to have community meetings to discuss various issues concerning the community. One of the priority agenda was the issue of community dispensary on the Island and in August we held a meeting with all community members where they had their opportunity to raise their issues and give their views. Their great concern was about their health and inadequate medical equipment and services that they require. They are disappointed by the county government for their negligence and lack of commitment towards completion of the community dispensary. After a long discussions with them, we agreed to do an official letter to the governor and copies to all related department and follow up visits by the dispensary committee members. We assisted the community to do the official letter and later facilitated the committee members to Kabarnet to follow up on the issue. They visited the various offices but unfortunately they are yet to meet the governor. They were promised that their issue would be addressed and since then nothing has been done. They are planning to do another visit to follow up on the same.
In August we also had a great event with the community members where we were able to support the community in various ways with the funds from our good friends from USA. During the event we were able to distribute nutritious porridge flour for the elderly people, children under 5 years, pregnant and breastfeeding mothers. I had the opportunity to discuss with the community the importance of nutritious diet and healthy eating as well as teach them how to prepare porridge with the flour distributed. The other activity we had was distributing re-usable sanitary towels to young mothers and out of school girls for improved hygiene. Hygiene soap and water guards were also distributed to the community members. Community health worker and the nurse took the blood pressure of the willing community members as well as deworming. The children were not left behind as we paid a barber to shave them and the health worker and the nurse applied fungal cream on the shaved heads as most of them had fungal infections. Some were very serious and required them to take a full dose for treatment. The children were also dewormed and given multi-vitamins. This event was very successful and the community was very excited and very happy with the support given to them. We will be doing follow up on the issue of fungal infection as this was identified as a major health concern. Thank you for the great support given to the Kokwa Island community and we request even more as we approach festive seasons we would like them also to enjoy the seasons.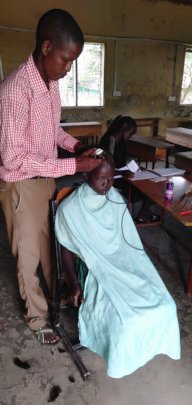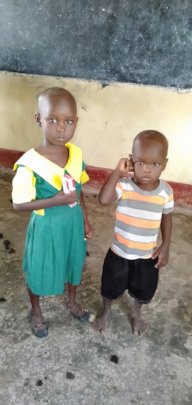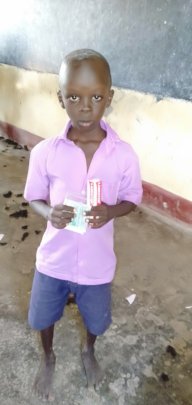 The progress in our polytechnics has been good and agribusiness club members are happy since they have been busy in their school garden activities. They have been enjoying a balanced diet in their meals with fresh vegetables from their own school gardens. They have also been earning some income through sales of surplus products from their gardens and they have been saving the money earned to cater for their club's needs. They have been learning basic accounting and simple records keeping where they have been tracking agribusiness financial activities measuring achievements, losses and areas of improvement. Although the year started with many challenges as a result of delayed rains, the situation improved and in many parts there have been rains since April. They have been planting and harvesting various short term crops and vegetables thus making their agribusiness activities progressive. This has really changed mind-set of many youths who had negative attitudes towards agribusiness and agriculture in general. They have realized that they can be self-employed through agribusiness and actually be employers as they have discovered that agribusiness is a well-paying job through the experienced they have gained and the high demand of fresh organic farm products. We have been encouraging them to work even harder and explore more agribusiness opportunities available for them. Some of the club members are graduating from the institutions towards the end of this year and they are happy since they have already identified what they will do once they are out of the training centers. In our previous reports we had plans to improve the rain water harvesting structures and some head teachers promised to involve the parents on this matter in order to raise fund to install simple water harvesting structures in the schools. After discussion with the parents they bought the ideas and considered the issue as important but they requested more time to enable them source funds for the projects. They explained that the year started with many challenges where they had limited resources since most of them depends on farming as their main source of income. Due to loss of crops as a result of prolonged drought their financial status was negatively affected and they did not even manage to pay school fees for their children in good times. They suggested that the project be pushed to next year to allow them time to organize their financial status. The schools management did not have alternatives and they respected the parents' requests and decisions. The schools with already installed water harvesting structures have worked hard to improve and repair the structures and they have some water now. We would wish to work with the schools and parents to realize this intervention but we can only accomplish that through the support of well-wishers. We therefore take this opportunity to request for your support as we also sincerely thank you all of you for your generous contribution. Thank you very much.
It's approaching the end of the year and we thank God for the far that we have come together with our beneficiaries. The road has been tough but we are grateful we have achieved in one way or the other. Our last year beneficiary has now joined Maseno University although it is unfortunate we were not able to support him much as we hoped. We contributed to the fundraising that the family organized and they raised some money to cater for his first semester fees and personal effects as the family continue sourcing more funds for the entire university course we wish them all the best and we will be contributing little support as we do more fundraising. Thank you to all those who made generous contribution to support this program. Our secondary school beneficiaries are progressing on well, they are now preparing for the end of the year exams which will see them going to the next learning level. We don't have any candidate this year but next year we will have 3 of them we wish them all the best. Parents and guardians have started approaching us requesting us to consider supporting their children who will be joining secondary school next year. It is so unfortunate as we cannot promise any support at the moment. We are even concerned since we are worried of what will happen to the few students who joined form one this year and we committed to support them only this year. We are encouraging their parents and guardians to consider applying for school bursary offered by the government. It is not easy and we hope some of them if not all will get some support. We have not given u though as we count on our friends and well-wishers to join us in fundraising and mobilizing resources to continue supporting the vulnerable students. Thank you again for your continued support and the achievements that you have contributed towards. As we conclude the year, please appreciate our sincere gratitude and we humbly request for more support for further achievements in supporting vulnerable students towards education.
WARNING: Javascript is currently disabled or is not available in your browser. GlobalGiving makes extensive use of Javascript and will not function properly with Javascript disabled.
Please enable Javascript
and refresh this page.