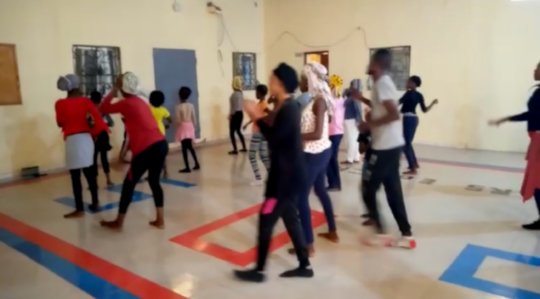 In our last update, we reported that Mauritania has reached an exciting milestone: with low infection rates, the government has reopened schools and MindLeaps dance classes have resumed. Working with our local partner, SOS Pairs Educateurs, MindLeaps dance classes restarted in Nouakchott and are now reaching 90 vulnerable kids - 65 girls and 25 boys.
These classes are taught by seven local youth who have been through MindLeaps training program to become dance teachers. In addition to teaching dance classes, these youth are developing their skills as community leaders through MindLeaps Virtual Academy. Both the dance classes and Virtual Academy are funded by the U.S. Embassy in Mauritania with the goals of reducing poverty, promoting an inclusive society, and increasing cultural exchange between the U.S. and Mauritania.
There are a total of 20 youth from the community ages 16 – 26 who are part of the Virtual Academy. They have all expressed an interest in advancing their lives and communities but lacked access to existing support networks, financial resources, or stable livelihoods. These youth are also representative of all ethnic groups in Mauritania. Throughout the last few months, MindLeaps has observed that an active and supportive community is being built between these 20 youth. The participants have now completed the Virtual Academy's modules on Digital Literacy, Business Entrepreneurship, Project Management and Budgeting, and Child Development. They will soon begin the module on Communications. Finally, the youth will be joining cultural exchanges with American students; the first of these virtual exchanges will take place later this week.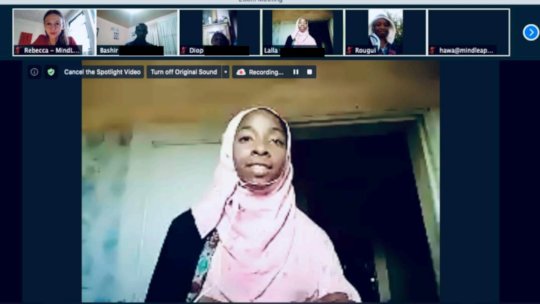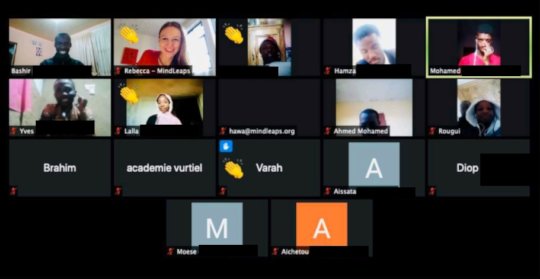 Links: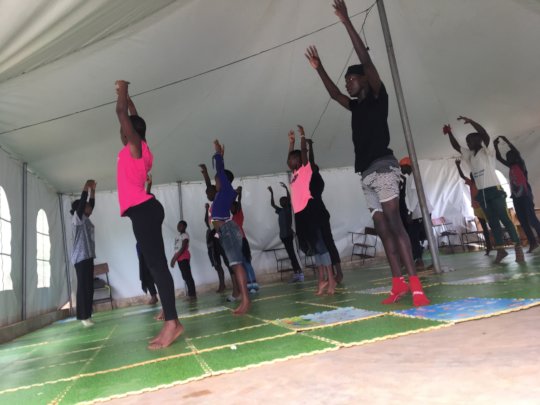 On November 23rd, for the first time in nine months, MindLeaps Rwanda's Jim Bell Centre in Kigali welcomed students back for in-person activities including dance, academic tutoring sessions, IT classes, and meals. Dance classes resumed in smaller and socially distant formats. The children were thrilled to come back to the center for these activities and to reconnect in-person with their friends.
Also in November, formal schooling resumed in Rwanda. MindLeaps was sponsoring 172 students in Rwanda to attend school, when in March all the schools shutdown due to the pandemic. Of the several long-term effects on school-age children, reports have shown that as many as 24 million additional children will permanently drop out of school due to the break in education from COVID-19 (UNICEF, 2020), adding to the 258 million currently out of school. When schools reopened last month in Rwanda, MindLeaps students' back-to-school rate was 100%. All 172 of MindLeaps sponsored students resumed their studies at various primary and secondary schools.
MindLeaps Virtual Academy is continuing to teach our trainers and older students in seven different subject areas. The participants recently completed a course on Inclusion. The Inclusion curriculum covers multiple topics including Maslow's Hierarchy of Needs, steps in building inclusive communities, and how the arts can help to practice inclusion. This in-depth training follows MindLeaps' launch of an adapted dance curriculum in the Rwanda refugee camps in 2019, further enabling MindLeaps dance trainers to teach children of different abilities in the classroom and dance studio.
In 2021, the fluctuation in COVID-19 cases may cause multiple changes in what activities are open or shutdown. Despite these changes and challenges, MindLeaps will use its Virtual Academy to reach youth in refugees camps and in extreme poverty, furthering its mission of providing educational paths to the world's most vulnerable children.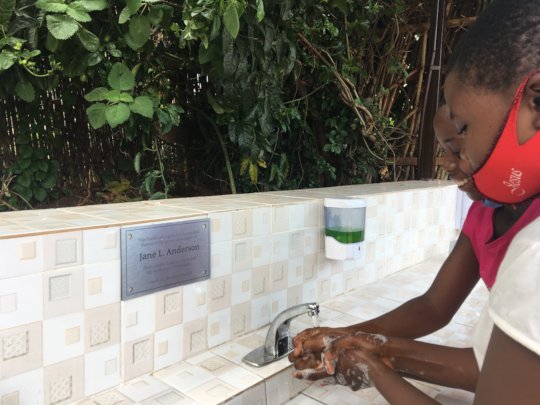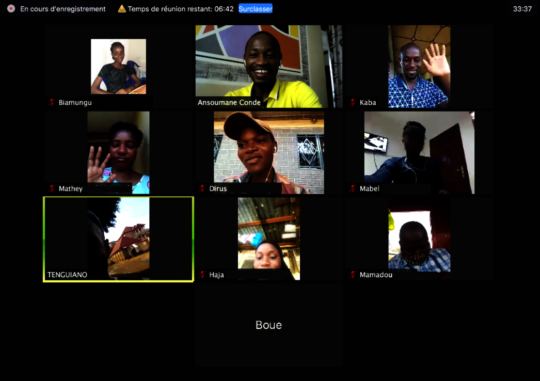 This fall, MindLeaps is running virtual and some in-person activities for youth at our Center in Guinea in accordance with guidelines from the local government.
In September, MindLeaps launched a new program for refugees in Conakry. The program serves 32 refugees, returnees, and young Guineans over 7 months. The youth are organized into 3 learning groups to study six subjects in MindLeaps Virtual Academy. So far, they have completed courses in Digital Literacy, Business Entrepreneurship and Project Management & Budgeting. Each group studies for 1 hour per day with Project Leader Salifou Camara online in WhatsApp "classrooms" (chat groups). Every Friday, beneficiaries meet on Zoom in their 3 groups for one hour each to review course content with the instructors. MindLeaps provides smart phones and wifi data packs so that the students can participate virtually. The students have been enthusiastic about learning the course material. In addition, bonds of friendship are being built. They are helping one another and commenting on each other's work daily. Since the groups are on WhatsApp, the students are able to reach out to each other at any time to post a question about the course material or something personal and find that they will quickly have a response - and a friend to talk to at any time.
For women across the world, the pandemic worsened sexual violence, unwanted pregnancies and childhood marriage. At MindLeaps Guinea, we are running a sexual education program for the young women and girls at our center. The young women were taught in a four-week program by Madame Mariama and Madame Jenneh. The course covered contraception and how to prevent unwanted pregnancies, health sanitation practices, menstruation, a discussion on appropriate behavior from their peers, and how to avoid sexually transmitted diseases The girls came away from the program with a better overall sense of what resources are available to them and how to care for themselves. This will be an ongoing program for the girls at our center.
2020 has been a challenging year for all. MindLeaps continued to serve our students with food relief and learning opportunities, furthering our mission and continuing our connection with these wonderful youth.
Links:
WARNING: Javascript is currently disabled or is not available in your browser. GlobalGiving makes extensive use of Javascript and will not function properly with Javascript disabled.
Please enable Javascript
and refresh this page.