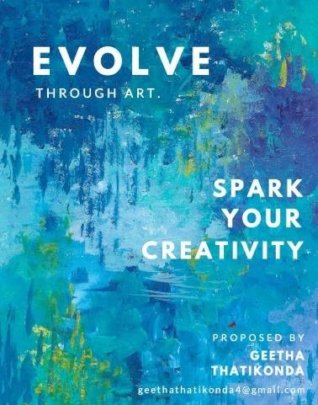 ORGANIZATION UPDATES
We would like to begin by sharing with you what makes us so proud of our community - Suraj, our student from 2009, recently got into IIT Kharagpur. We truly appreciate all the "didis and bhaiyas" who taught him over the years.We also completed our first round of selection for our 2021-23 Fellow cohort and we are so excited to have Sakshi, one of our first few Student Alums, join the Fellowship. She was part of an Akanksha school, and was also on 'The Greatest Show on Earth' team last year. We really hope these stories brighten up your day!
Progress on Blended Learning:
Close to three months ago, we shifted our focus to blended learning, in order to ensure that our students are able to access learning as schools continue to remain shut. This came with a lot of challenges - the two biggest ones being access to technology and measuring progress towards learning in classrooms. We have made significant progress on both these aspects and continue to prioritize them across the organization.
Access - We have secured 2800 devices so far and are raising funds to meet our goal of 10,000 devices. Fellows whose classrooms have received devices have reported their attendance going up to 80% due to the devices for students.
Attendance and engagement - We started the year with 10% attendance in our classrooms. Through weekly data collection, identifying trends and insights and device distribution, 50% of our students are attending at least one synchronous (online, in-person) class per week today. Similarly, 48% are engaging with at least one asynchronous (at-home, self-study) packet each week. As mentioned above, access to devices has been a major challenge in increasing attendance and engagement in classrooms. This is further amplified by factors such as migration, economic forces pushing Students into work and investment from parents towards education.
Mastery - We conducted assessments for 11,000 Students in September, and observed that students who complete asynchronous packets independently at home, have grown in their reading comprehension levels across all grades. In Math, most elementary Students are passing or scoring above 60%.
Child safety and protection
Since May, we have lost 10 Students and Student Alumni across Delhi, Mumbai, Pune, Ahmedabad, and Hyderabad. We have been hearing instances of students facing unfathomable incidents like sexual abuse and child marriage. We're refining our approach to child safety as we're deeply concerned about the frequency of these cases.
To ensure that all our students continue to remain safe and healthy, we put together a committee that is looking into the kids mental health issues and partnered with several organizations specialising in mental health across our seven cities. Our collaboration with these organizations focus on resilience - proactively working on awareness to give our kids tools to be able to deal with the pandemic. We are also working closely with partners like Arpan NGO on child protection cases and with other experts on anxiety and depression for our kids to be able to effectively deal with the challenges they are facing. To ensure that students have easy access to mental health experts and medical support, we have also been considering setting up an emergency fund for them.
HYDERABAD CITY UPDATES
Year 2 Fellow, Geetha designed an art curriculum called 'Evolve through Art' that aims at sparking creativity, mindfulness, self-confidence and foster overall skill and value development. The program consists of 14 activities with lesson plans and a self-evaluation rubric, meant for both elementary & secondary classrooms.
Highlights from the BoY summit this quarter include a thorough discussion on National Education Policy by student panel, keynote speech by Anurag Kundu who spoke about his intent on choosing as one of the key puzzle pieces to mitigating education inequity and Manasa Paramasivam's inspiring personal story coming from a rural background and how that led to her work in rural development and education. challenges of the work, fostering community leadership in a rural context
Hallabol Briefing at Institute
To familiarize the 2020 Cohort with the vision, mission and idea of 'Halla Bol' - an inter-school debate competition aimed to amplify Student voice for Teach For India schools in Hyderabad, Amrita and Uday conducted a session for 20ers in the Institute. They took 20ers through the impact of the initiative and outlined the various roles team members had taken up which had changed the course of the way this event is organised in the city.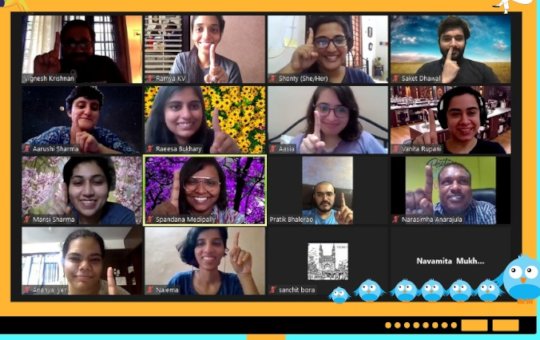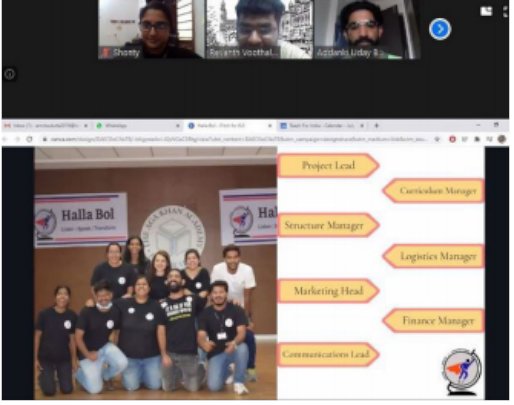 Links: