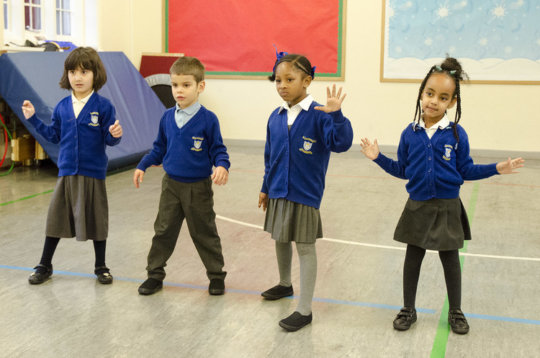 This September The Latin Programme began teaching at St. Edward's, a primary school in North London. Like many of the schools we work with (and in fact, many in London) St Edward's has a high number of students from BME backgrounds and who speak English as an additional language (EAL). Sixty-nine per cent of the St Edward's students are EAL (compared with the national average of 17%) and 66% come from BME backgrounds (compared with the national average of 26%).
Those who speak a language other than English come from countries including Poland, Spain, Portugal and Italy. Latin's influence is evident in many of these languages and children get very excited when they recognise words in the Latin vocabulary they are learning. Even in non-language subjects, such as Religious Education and History, children are consistently noticing how many English words derive from Latin. This detection improves the confidence of EAL students in particular, who can often struggle, and encourages them to participate further. Sharon, The Latin Programme teacher at St Edward's has noticed how Latin is also helping improve students' analytical skills, which are being honed as they work to decipher inflected grammar.
St Edward's has embraced Latin and the students are engaging with real enthusiasm. Sharon recounted how, after his first Latin class, one student exclaimed "the whole lesson felt like a minute!" Classroom teacher, Liliana, said 'It is lovely to see how children are engaging with learning Latin in a funny and didactic way. It is also interesting to see the connections they make with English, especially in grammar and expansion of their own vocabulary!'
Just this month St Edwards' held a Latin themed assembly to which parents were invited. Sharon explained the many benefits of learning Latin and why starting to learn it while in primary school is such a good idea. She stressed the importance of Latin and its value in today's world highlighting how much it helps with the future study of foreign languages and the enormous impact of Roman culture and society has had on European peoples and languages. Children performed in Latin and sang the carol Gaudete and parents were treated to a taste of a Latin Programme lesson discovering how omnipresent Latin is in modern English--such as in the prefixes of everyday words (like ab in absent) and in common abbreviations (like a.m. and p.m).
We are so grateful to supporters like you. We believe Latin is having an exciting and positive impact on the children at St Edward's. By offering stimulating and fun lessons we hope to excite children's innate desire to learn and to ensure they leave school with solid literacy skills that will serve them throughout their lives. We couldn't accomplish any of this without you. Thank you for helping us to reach and enthuse the children at St Edward's and all across London.
From all of us at The Latin Programme, and on behalf of all the children with whom we work, we wish you and yours a happy holiday season and all the best for 2017.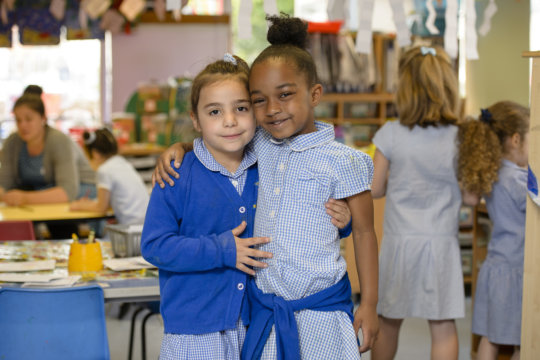 Links: