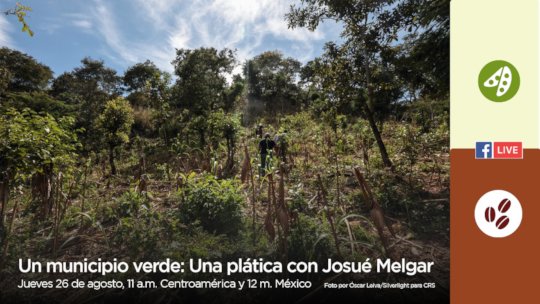 Our communications initiatives help communities build climate resilience across the globe. Climate change threatens vulnerable food systems in Central America. But sustainable farming can help mitigate the loss of crops due to droughts and hurricanes and save farmers' livelihoods. In Central America, we're partnering with Catholic Relief Services (CRS)—whose agricultural program Agua y Suelo para la Agricultura (ASA) has been active in the region since 2015—on COVID-19 prevention and sustainable farming practices to continue to empower audiences with information to take informed action on these two issues.
The second season of the radio drama, Feet on the Ground, is already underway!
In the second season, two young characters, Keyla Rodriguez and Adalberto (her boyfriend), are the protagonists. Adalberto is not a farmer and wants to leave the country for the city. As he gets more emotionally involved with Keyla, he knows that if he wants to marry her, he needs to learn about farming as she is pretty rooted in her community and tied to her family life. Adalberto begins his journey and with the support from Keyla and his brother-in-law, Nelson, he starts to realize that by implementing modern farming practices, having a prosperous, sustainable and profitable crop is possible. And thus, life on the farm becomes a feasible and even appealing alternative to life on the city.
Call-in shows with local guest speakers reinforce information in the drama. Learn more about how we leverage radio to create positive impact and build local capacity to climate resilience: https://bit.ly/33jKbvy
What our listeners say: "With the challenges imposed by the COVID 19 pandemic, we were able to reach farmers and collaborate with them to reactivate agricultural practices in our areas of work."(Tegucigalpa, Honduras, 67 years old).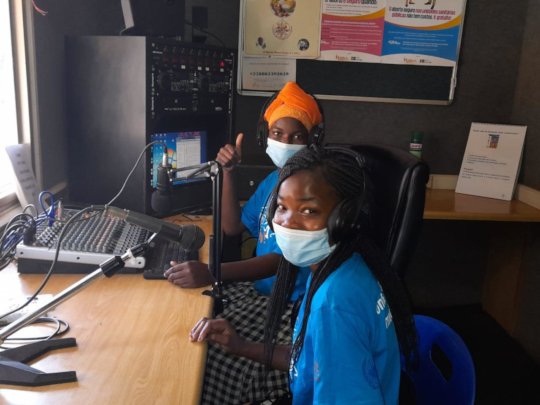 Our youth-led programming for educational radio shows in Mozambique has been a great success. We're now implementing youth-led programming into our 6-year multi-platform communications initiative, Ouro Negro in a new program, Ouro Negro da Malta.
Ouro Negro da Malta is an adolescent-led radio show that aims to increase the discussion and understanding among teenagers and young people of the themes addressed in the Ouro Negro radio drama, including nutrition, ending child marriage, education, gender equality, disease prevention including COVID-19, and access to sexual health education.The program is produced by teenagers for teenagers, in Portuguese, in Nampula and Zambézia.
In the US, we continue to work to raise the additional $24,640 to get Team Survive in schools in the US.

Sign up for our newsletter or follow us on social media for more updates and opportunities to engage!

https://www.facebook.com/pcimedia

https://www.instagram.com/pcimedia/

https://twitter.com/pcimedia1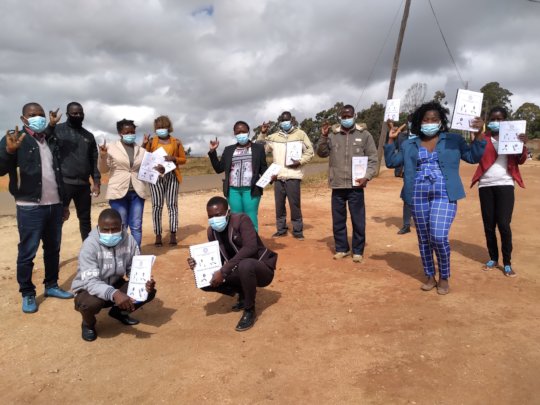 Thank you so much for your continued support! The pandemic only intensified the need for safely produced radio dramas and media that improve not only COVID-19 prevention behaviors but also address the impact of the pandemic, like threats to food security and access to sexual reproductive health education and services. Our production teams practiced social distancing, recording voices one by one, and disinfecting the studio between each actor. We recreated community discussion forums online. Here are a few updates from our program.
Feet on the Ground: COVID-19 and Food Security
Our partnership with Catholic Relief Services on COVID-19 prevention and sustainable farming practices continue to empower audiences with information to take informed action on these two issues. The second season is coming out in August!
Ouro Negro (Black Gold): Sexual and Reproductive Health, Maternal and Child Health, COVID-19, and overall health
This month marks Ouro Negro's six year anniversary! To adapt to COVID, we've brought community theater to the radio! Plays are recorded in local languages for radio audiences on topics that cover many women's and children's health issues. Our COVID-19 prevention messages continue to be broadcast.
Access Without Barriers
A new initiative, Access Without Barriers, focuses on sexual and reproductive health education and access for disabled teens in Mozambique. We're using the 4 million listener reach and media partnerships of another well-established radio program in the region, Ouro Negro, to achieve the greatest impact.
Stay tuned for more updates from our programs!
Links:
WARNING: Javascript is currently disabled or is not available in your browser. GlobalGiving makes extensive use of Javascript and will not function properly with Javascript disabled.
Please enable Javascript
and refresh this page.