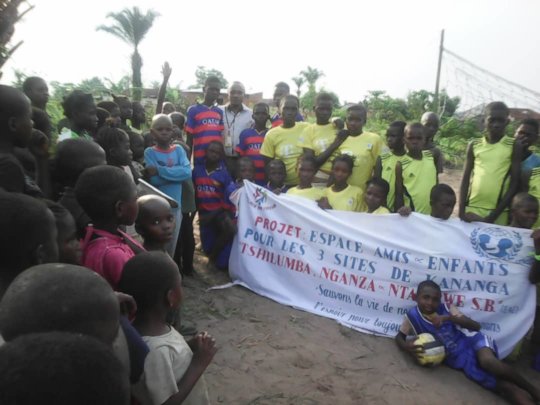 We are on the first term of the Academic year and The project Educate 150 Children in DRC/KANANGA are doing well.The Teacher are making their best effort to support the children get involved ,learn as most of them was no in education for long-time . Your contribution give hope for a bright future.
We are planning Christmas festive with the children to demonstrate what the learn during the first trimester. Our Volunteers in Kananga are very pragmatic to see the children achieve their education, most of the activities during school, or after school CHF Team are involved in football, playing match, dolls story and much more. The age group of the Beneficiaires is 5 to 17 years old, All of them are in school.
Mukendi 12 , Tshibuabua 12,Biduaya13,Bakajika13 and Ngalula 16 years old are the student that has an entrepreneur skills amongst others we choose them as they made an innovation project to help have soap in lower price. They made soap to clean clothes, body with a palm oil. We encourage Them by spreading the news to bring everyone know about the product.
The opportunity for the Children in school to learn how to write and read is make the beneficiaries very happy due to their past over 4 years in war trying to survive without a family or Education.
Today with the project Educate150 Children in Kananga/DRC, They have hope to become a normal child with a place to sleep, a classroom and socialise with others.
The school are very supportive , we will update more after Christmas with more picture and activities.
Thank you for the Support we can't make it without your donation.
We wish you A Merry Christmas and Happy New Year 2019