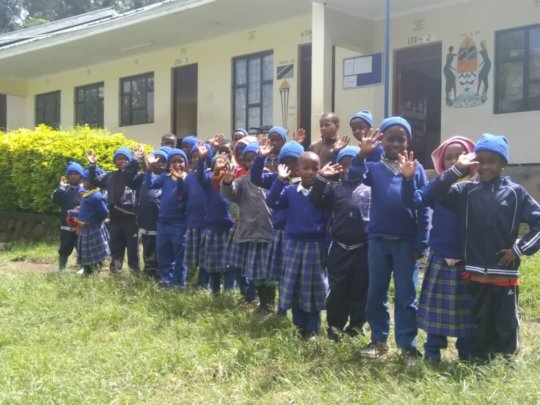 Greetings from Midawe at the foothills of Mt. Meru!
How quickly time flies! In a few short days the first term of 2018 will be over and the students and staff of Ikirwa School will go on a well-deserved one month break. The last two weeks are reserved for examinations which will be followed by class party day. On that day, the students are not required to wear uniforms, so they will arrive to school wearing their best-looking outfits. In their backpacks they will carry some treats which they will trade and share during the tea break. The first half of the day will be filled with activities of their choice and almost inevitably they will gravitate to reading picture books and drawing. By lunchtime every blackboard will be covered in their original designs. After the mid-day meal, it is award time. If it's sunny, the whole school will assemble outside and teachers will honor the top three-ranked students in each class.
It is a very special time for all of us at Ikirwa School Project. On this day we celebrate the hard work of our students and their teachers and their successes in the face of the obstacles and challenges they had to face. This year, particularly heavy rains have once again washed out the road leading up to the school, leaving the students and staff to walk the last muddy, up-hill kilometer on foot. It also fills us with immense pride to see our twenty scholarship students thrive. In-spite of their young age, these children seem to grasp the opportunity that their scholarships afford them, and it is apparent in the diligence and hard work they show in their studies. Since last year they all have ranked near the top of their respective classes.
Their success would not be possible without all of you - caring and generous supporters so we invite you, to share in our pride and joy for their achievements. You made it happen!
Masha Skuratovskaya
Executive Director on behalf of Ikirwa School staff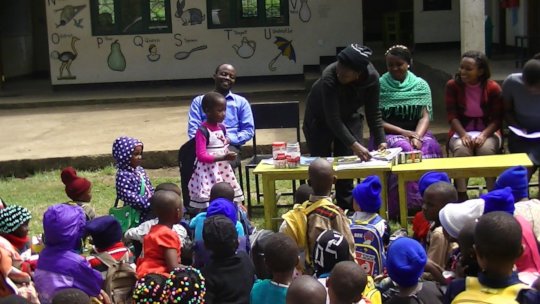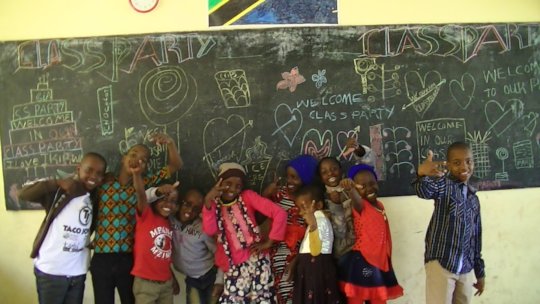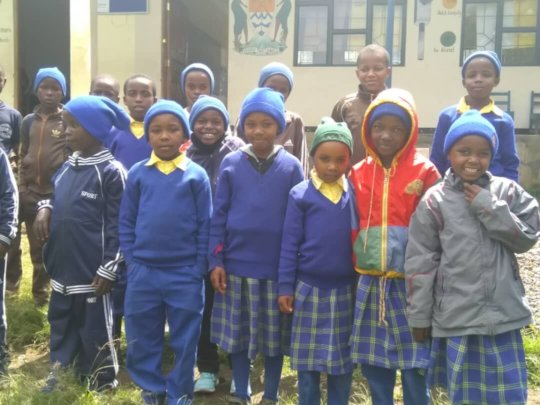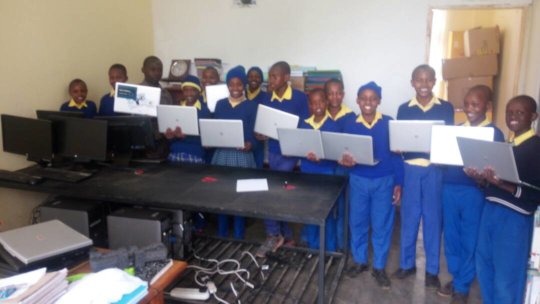 Greetings from the foothills of Mt. Meru! As I write this, the students and staff of Ikirwa School have just returned from their Easter break to finish the first term. Our 6th graders have taken over their new classroom space and made it their own. Following a donation of several laptops in January, the classroom has also become a makeshift computer lab for the whole school.
The start of the year was not without some excitement. Shortly after the school year began, we had to re-enforce the foundation and complete a retaining wall around the new classroom building to prevent soil erosion. About half of the school territory is on the hillside. Its soft volcanic soil is ideal for growing vegetables and flowers – the school shamba (garden) provides much of the maize used in school meals - but it is tricky for terracing and building. Rainy seasons have been bringing heavier than normal rains for the past two years, making soil erosion an ever present concern. So thanks to the donations that came it at the end of December, we were able to complete the retaining wall in early February, before the rains came.
With our 6th grade classroom complete and the academic year in full-swing, we now shift our efforts to planning the construction of classroom space for 7th and final grade of the Primary school. It will be added to the east wall of the new building and will sit on the strong foundation, that was already built with your help.
Thank you from the bottom of our hearts,
Maria Skuratovskaya, Executive Director on behalf of the board and staff of the Ikirwa School and Ikirwa School Project
Midawe, Tanzania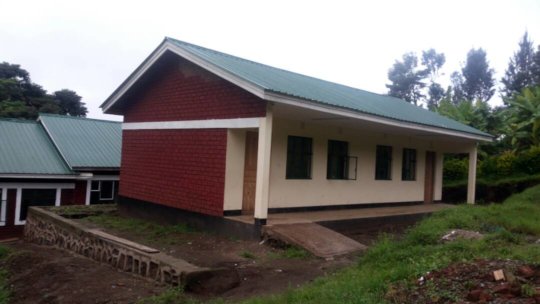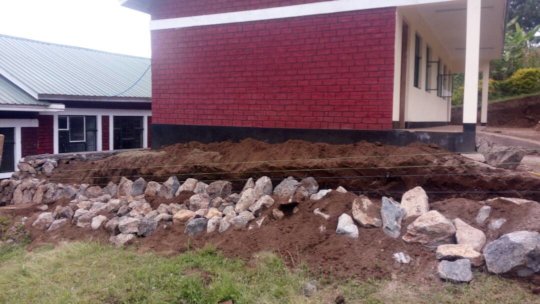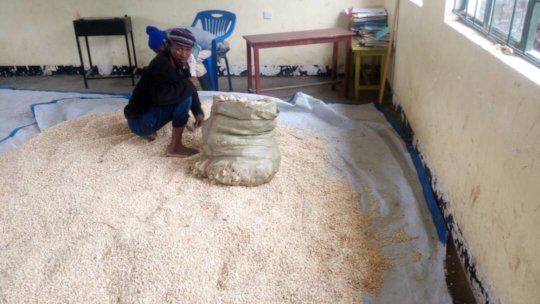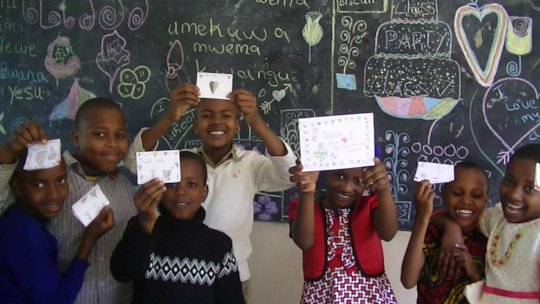 Greetings from the foothills of Mt. Meru!
As I write this, the students and staff of Ikirwa School are finishing up their first month of school. Our student body is 120 strong and among those students are 20 children who are attending Ikirwa School for the 2nd year thanks to the support of our donor community. So far we have raised enough funds to cover their education through the end of the first semester.
We could not be more proud of this outstanding group of students. In the course of last year, their hard work led them to excel as students and peers. Five of our scholars received special recognition for their academic achievements.
Meanwhile, the families of our scholarship students have formed a group, which took over a number of mantenance tasks around campus. From delivering firewood to tending the school vegetable garden, deep cleaning the classrooms and putting on a fresh coat of paint, their contributions free up resources, which we can direct towards our most important task - education. We are very lucky to have the benefit of an involved community of parents and neighbours, who are genuinly dedicated to the success of our school.
My last visit to Ikirwa coincided with the end of the term. While teachers were busy finalizing grade reports, I took the opportunity to speak with the students about the importance of being thankful and expressing our gratitude through words and actions. As their final project, every student made a card for someone they wanted to thank. It was very moving to see the kids write to their parents, teachers and friends. Unprompted, all 20 of our scholarship students, even the youngest ones, chose to thank the donors who have made their education possible. They were greatful for the gift of education, opportunity and a brighter future which the scholarships afford them. And they were thankful for having a group of people from all walks of life and every corner of the globe who care about the future of a young child in the foothills of Mt. Meru - a sentiment every Ikirwa School teacher, staff memeber and volunteer joins in. We are all greatful for you!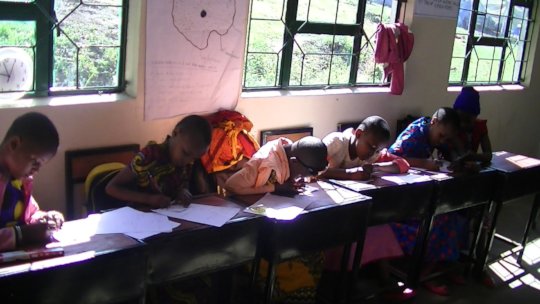 WARNING: Javascript is currently disabled or is not available in your browser. GlobalGiving makes extensive use of Javascript and will not function properly with Javascript disabled.
Please enable Javascript
and refresh this page.