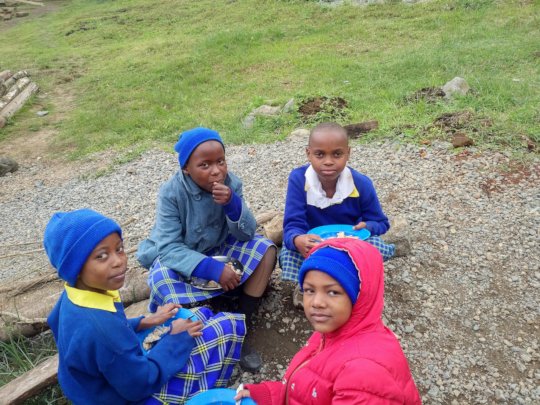 Greetings from the foothills of Mt. Meru
As I write this, students and staff of Ikirwa school are working hard to wrap up our fifth year in operation. Older students are sitting for the national exams, while construction crews are racing to complete the building of our first dormitory. It is a busy and exciting time of year and everyone is looking forward to the Christmas break, which will begin in two weeks.
Ikirwa scholars, who's tuition you have so generously sponsored have had another great year. Their academic achievements have been excellent, but what is far more impressive is the continuting transformation of these children from shy and reserved to confident, energetic and curious students. Their photos say it all - these children smile unprompted.
Shortly after this letter reaches you, those of us in the United States will be joining our friends and family at the Thanksgiving table and taking stock of things we are truly greatful for. At Ikirwa School gratitude is something that we practice daily, because so much of what we are able to do comes from the kindness of others. We are grateful for the beautiful natural setting of our campus, for neighbours and the Midawe community who help us build and get through tough seasons, for our dedicated teachers and staff who nurture and develop the young minds entrusted to us, for supportive parents who are always ready to contribute their time and efforts. Most of all, we are greatful for the support of the donors like yourselves. Without your lasting contributions we would not be able to carry our mission to those that need it the most, such as these twenty girls and boys who would not have a chance to receive a good education and an opportunity to break the cycle of poverty and have a better life then thair parents.
From the bottom of our hearts we wish you a very happy Thanksgiving, Merry Christmas and Happy New Year.
Thank you,
Staff and Volunteers of Ikirwa School Project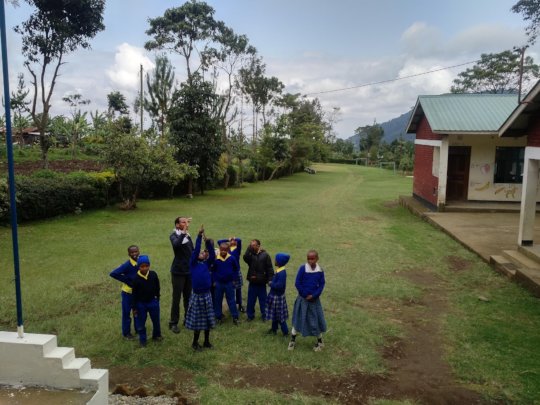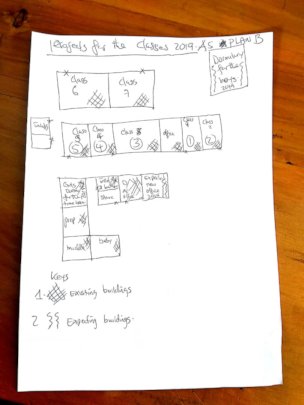 Greetings from Midawe,
Early fall is the season when students anxiously prapare for their national exams while we, the founders of Ikirwa line up the funds and resources to begin the anual construction project. It is always a race against the clock, to try and finishe the building under roof before the rains come and finish it in-time for the new school year, which begins in January.
In this manner, over the course of the past 6 years we have completed the construction of 8 classrooms and 3 offices as well as a kitchen and a dining verandah. Yet this year's project is particularly special. Ikirwa School is located in a very beautiful spot, at the very edge of the Midawe village, where the wooded farms begin a gentle climb and transition into the jungle covering the slopes of Mt. Meru. From the far border of the school campus one can look far over the vulcanic plains. The air is clear and the night is filled with the sounds of crickets. It is quiet, safe and peaceful - a perfect spot for a boarding school. Ikirwa School has been open for 6 years and we are finally ready to complete our visiton and make our campus a resident one. Two weeks ago we broke ground for the boys dormitory. Girls will be housed in a converted classroom with access to bathroom and shower. Offering a boarding option will meet the demand we have observed from more affluent Arusha families, who wish to have their kids in a healthy, natural setting away from city traffic and polution. It will also bring much needed cashflow to aid our mission of keeping day school rates affordable for local students, offering scholarships to those in most need, and, most importantly, making the school financially self-sustainable.
It was Henry Ford who said, "Coming together is the beginning, keeping together is progress, working together is success". We thank you, our dedicated supporters for coming together and staying to help us make this vision a reality.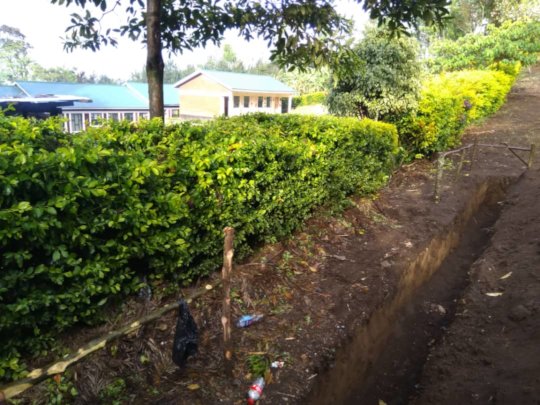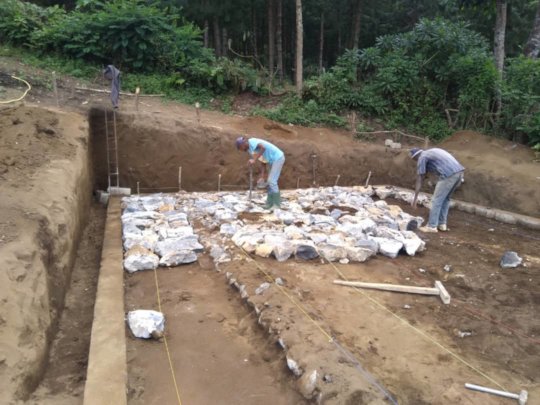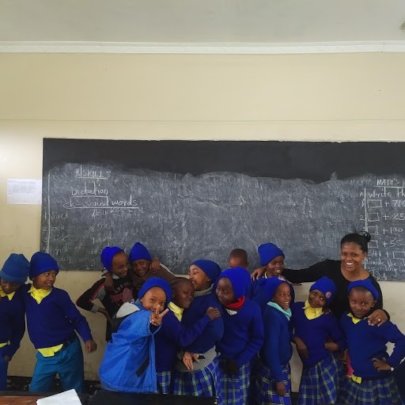 Greetings from Midawe!
As I write this, the students of Ikirwa School are approaching the mid-point of their second semester. Those in Grades II and IV are busy preparing for their government exams, which they will face in November. Meanwhile their peers in Grade VI are already looking towards the final primary school exams that await them at the end of 2019. As is the local custom, Ikirwa has begun joining with other local schools to mock-examinations and see how are students compare and where should we seek to improve. So far the results have been outstanding.
One of the most exciting developments this year was the opening of a computer lab which was made possible through a laptop donation from a group of Team Kilimanjaro climbers. Having 15 personal computers available for both students and teachers to use has been nothing short of game changing. After undergoing mandatory computer literacy training, the teachers have dramatically reduced the time needed to prepare examination materials and as a result had more time for instruction and review. Meanwhile students in Grades V and VI have been receiving 2 hours of computer literacy instructions a week and are quickly becoming proficient with common MS Office applications. We hope that this time next year we will be able to give both students and staff access to the wealth of on-line learning.
One of the most rewarding things about working with Ikirwa School Project is watching the children grow and develop their academic and language talents, especially those kids who attend the school on scholarship, funded in great part by the contributions from you, our unwavering supporters. Invariably they start off slow, held back by their lack of language skills and poor academic instruction in the public schools they previously attended. Invariably, we see these children work hard, relentlessly catch-up and move up to the top of the class. Our greatest reward is seeing these young minds blossom and their imaginations opening up to the world of possibilities. Thank you all for joining us on this journey.
Warmly,
Staff and Volunteers of Ikirwa School Project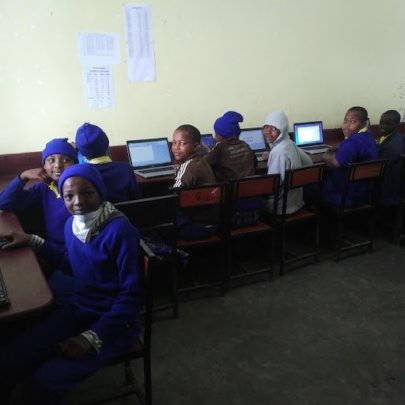 WARNING: Javascript is currently disabled or is not available in your browser. GlobalGiving makes extensive use of Javascript and will not function properly with Javascript disabled.
Please enable Javascript
and refresh this page.