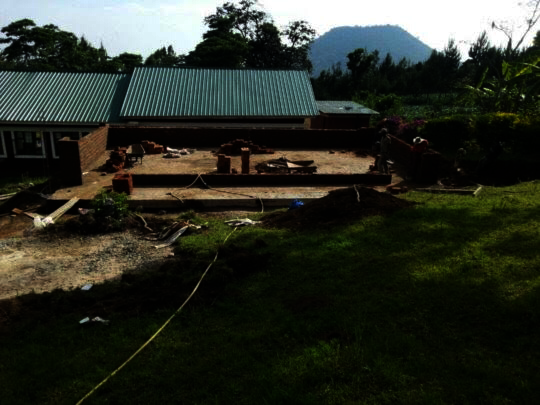 What a difference 3 months make! As I write this, doors and windows are being installed in the classroom which this group has helped us fund. Through its windows you can see Mt. Meru and tall avocado trees which line the border of the adjoining yams farm. A week from now, its walls will be filled with voices of twenty 6th graders, preparing to start what may be their last year of Primary School (we await the final ruling from the Ministry of Education on that account).
The initial plan called for breaking ground on a flat strip of land adjacent to the Nursery building. However, upon further evaluation, we have decided that it would be better to preserve the flat ground for future athletic facilities. Instead, we have moved to location up the hill from the first Primary School building. The classroom will become an anchor point for the third building on Ikirwa School campus. Over the coming 2 years we plan to add on another two classrooms and an office, which would allow us to convert one of the existing buildings into a dormitory.
On behalf of the teachers, staff and volunteers we would like to with you a Happy New Year and thank you for your unwavering support of the Ikirwa School Project. Since 2013 we have been building our little school, one classroom at a time, with the help of grassroots donors like you. Without you, these walls would not be standing.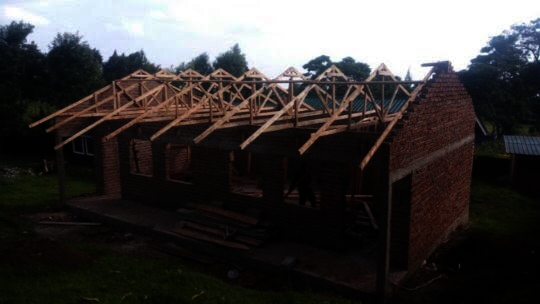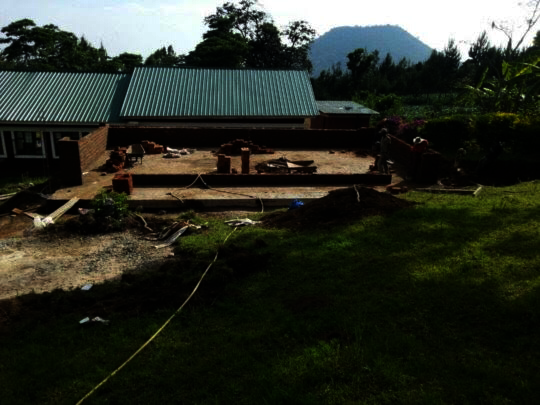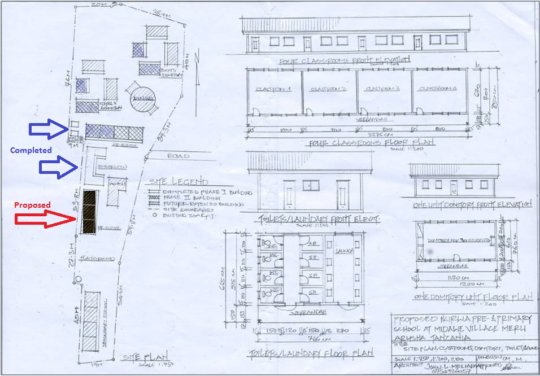 October is a busy month at Ikirwa School – children are returning from their mid-term break to begin their final preparations for National Examinations; new staff is being interviewed and families of perspective students begin visiting the campus. It has also traditionally been a month when we break ground on a construction project. Over the past three years we have completed our second building, one classroom at a time. This year, thanks to the funds we have raised to date through this campaign and a lead grant from the Great Visions Foundation, we will be breaking ground on our 3rd building. Breaking ground is in equal parts exhilarating and daunting - the giddiness of growth and expansion combined with a healthy dose of anxiety to finish before the next school year, which is only 3 months away.
When Ikirwa School Project was just an idea, our architect Mr. M was the first to give it dimension when he drew the original plan for the school campus in 2011. Since then, he has also been the builder, making those drawing a reality. This year, our plan is to provide for side and upward expansion. The foundation footprint will accommodate a building three classrooms wide and two stories tall. Until we can the other classrooms, the pillars will be used to support a roof of an open verandah extending from a single classroom over the foundation floor. Ikirwa School is not alone in its just-in-time building approach. Many schools, churches and even hospitals follow do the same – throughout Arumeru you can see building with unfinished joints, awaiting funds to construct the next room.
Thank you all for your generous support of Ikirwa School and its mission to bring education to children who need it most.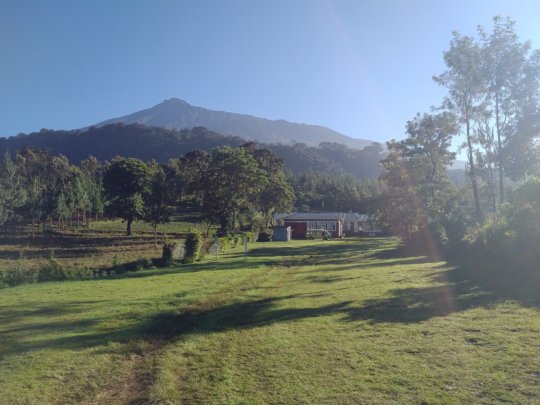 Today is a very special day - it is the opening of the second term at Ikirwa School. It is also special for another reason - thanks to this morning's recurrent donation, this project is now fully funded. Which means that 20 children returning from their mid-year break will be able to complete their first year at Ikirwa School.
In early June we had visited some of the families, who's children are now able to attend Ikirwa and recorded their stories. Often those stories begin with sorrow but end with a big dream. Like 7 year old Rehma, who lives with her grandmother, because her mother's new husband would not accept a step-daughter. Rehma's biological father was an educated man, who wanted his daughter to go to school, before he passed away in an accident. Rehma's grandmother, Christina, did not let her son's dream die with him, and year after year asked Ikirwa to find her a sponsor. Asked why she was so persistent, this slight, understated woman replied "My father didn't let me go to school, he didn't think it was necessary for a girl to be educated. I will not let the same thing happen to Rema. She will grow up to be a pilot or a captain, or whatever else she decides to be."
On behalf of Rehma, Christina and 19 other families we would like to thank you for supporting the hopes and dreams of their children and bringing them one year closer to fulfilling them.
Ikirwa School Project team
WARNING: Javascript is currently disabled or is not available in your browser. GlobalGiving makes extensive use of Javascript and will not function properly with Javascript disabled.
Please enable Javascript
and refresh this page.