Thank you so much for your donation to the Caretaker Cottage! We raised the 35K needed for this project, so please check out our "Saving the honeybee one beekeeper at a time" project, which will be a more solid, ongoing project in support of our Sanctuary.
The caretaker cottage is an absolutely beautiful cabin, wood inside and out, and gives the Sanctuary much needed eyes and ears--the bees so deeply need our care that it is a wonderful blessing to have someone living in close proximity. Bears, skunks, racoons--all of these cause problems for us here in the Blue Ridge Mountains. To have our beautiful Sanctuary with a comitted caretaker is something that we hoped for from the beginning. We're so thankful for the wonderful grace that this project was finished in such a timely manner!
With light and joy,
Alex
We are so thankful for all of the donations that have come in thus far for our Pollinator Habitat Creation and Habitat Restoration project! With this support, we have transformed the hillside from a mess of invasive species to a more manageable pollinator habitat with beautiful wingstem, goldenrod, asters, motherwort, and more flowers for the honeybee and the other 4000 species of native pollinators. We were also able to establish our first "bee island" on this hillside, giving a beautifully protected gazebo in which we can house our beautiful Sun Hive. We are so grateful, and really could not have done this without your help.
As we go into Winter, it is clear that we have to shift our focus on other infrastructure at the Honeybee Sanctuary, so we will be deactivating this project on the website for now, and focusing on supporting our educational programming with a new building, as well as housing a much-needed Sanctuary Caretaker at the Sanctuary itself with the construction of a new cottage. Please see our other project postings to help support us in this regard!
We plan to reactivate and continue the pollinator habitat and hillside restoration projects this coming Spring, so stay tuned.
Many thanks and warm regards.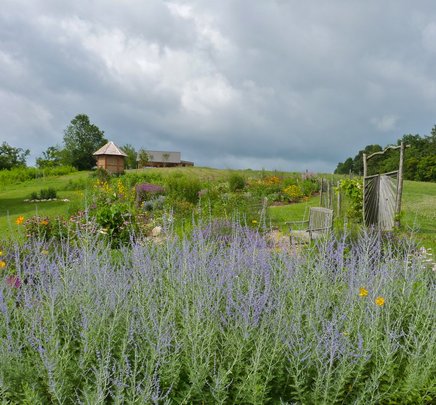 Through weather and some set backs our first "bee island" is complete! What a lovely addition to the Sanctuary and for our visitors. The "bee island" sits at the crest of the hillside we are restoring and offers a beautiful view of the surrounding mountains. The structure provides a wind break to protect the bees, much forage including Linden trees and echinacea to name a few along with a bench for visitors to watch the activity of the bees and to enjoy the serenity of the Sanctuary. A Sun Hive hangs within the "island", which is a wonderful accompaniment to our other hives. A naturally occurring swarm from our apiary was installed in the Sun Hive.
If you are interested in knowing what else is going on at the Sanctuary, please go to our website (www.spikenardfarm.org) and sign up for our newsletter. We will not overwhelm you with emails and we do not share your name with other organizations.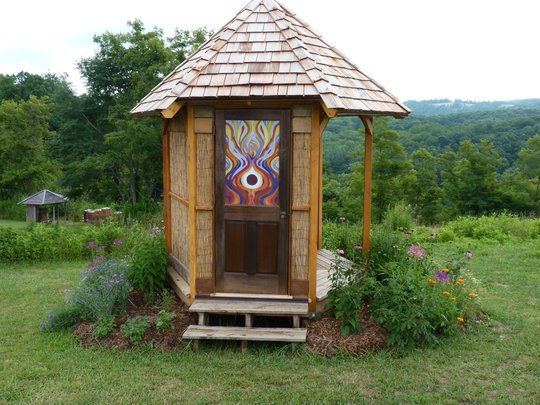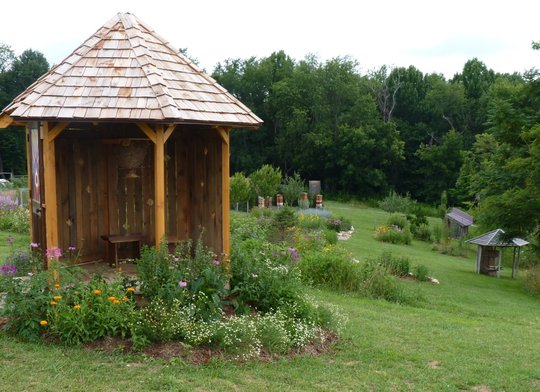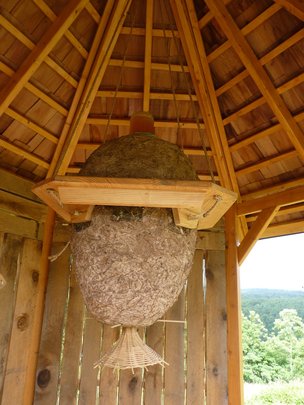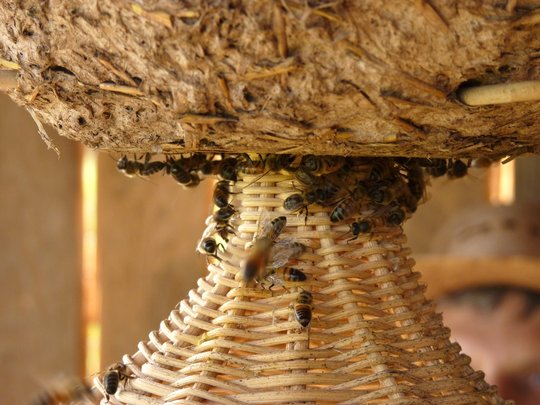 WARNING: Javascript is currently disabled or is not available in your browser. GlobalGiving makes extensive use of Javascript and will not function properly with Javascript disabled.
Please enable Javascript
and refresh this page.