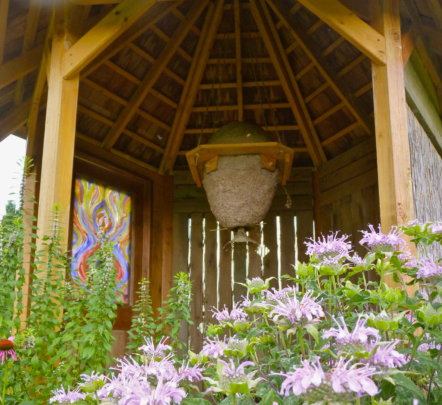 To our dear friends and supporters,
This new season has begun with such joy as the dandelions come into full bloom and we can rest assured knowing that our bees have survived yet another winter.
With all the difficulties the bees are facing around the world, more and more money is pouring into scientific research that is seeking to promote the health of the honeybee. This is a wonderful trend, but the research is often misguided and set-up to merely put a band-aid over the symptoms rather than truly addressing the root cause of the honeybee decline.
Your support of Spikenard Honeybee Sanctuary helps to fund research that has no agenda--research that is wholly devoted to the health of the bees from the ground up. Our two main research projects the year are:
-Evaluating and experimenting with hive form, shape, and substance: How do different hives promote or lessen the vitality of a honeybee colony? We now have 8 different hive types at the Sanctuary, including the development of our very own hive type: The Spikenard Hive (see pictured).
-Evaluating different cultivars and varieties of flowers for their health-giving-quality, their quantity of pollen and nectar, their duration and bloom time.
This research has already, and will continue to provide excellent indications concerning the nature of the honeybees and what we can do to help her heal, grow, and thrive. We will continue to share the results with the beekeeping community and with our beloved students.
Thanks again for your love and support,
Alex