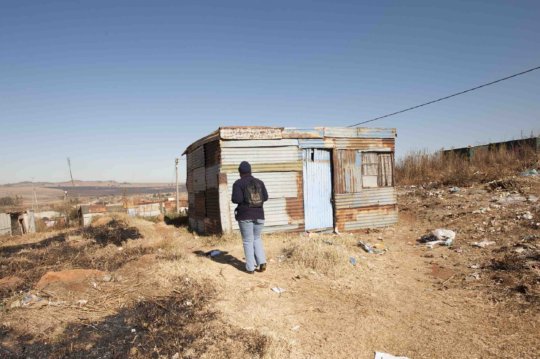 As part of Topsy's Orphaned and Vulnerable Children Programme, our community care workers pay home visits to families living in extreme poverty within rural Mpumalanga, South Africa.
The community care workers provide support to families by assisting in the registration of children's Birth Certificates and Government grants, establishing community food gardens and providing the necessary supported needed in many, many other situations.
The children in rural South Africa are particularly vulnerable within their communities with many children living in child-headed households, with only one parent or with elderly relatives. Most of these children have to become very independent at a very young age in order to survive. In these communities there is no or little access to electricity and cooking, lighting and heating is done using a flame. Children in these communities are often left unsupervised or with very little supervision as their care givers need to go to work, or go look for work, very early and only return home very late.
This is the tragic story of a mother and her children living in an informal dwelling in Nthoroane, a remote, rural community of Mpumalanga, South Africa.
A few weeks ago, the Mother left the family home early in the morning with little Sizwe (3), to take him to the local Early Childhood Development Centre for the day, leaving Senzo (6), Samele and older brother Mxolisi home alone.
Little did she know, that on this fateful day, their lives would change forever when Senzo accidently set their home on fire and it burnt to the ground.
Devastatingly, Samele, who was only 8 years old, did not survive the fire.
Senzo is still in the hospital with severe burns and his future is uncertain. Mxolisi sustained significant burns but is healing at home.
This family lost everything.
The community, who themselves live in poverty, donated clothing to the family, showing the true meaning of 'Ubuntu' (humanity to others).
Topsy has given the family food parcels and blankets and we will continue to help and support them through this heart-breaking situation with donations and social support.
The local council has provided materials for the family to rebuild their home, but for now they are living with their granny in her informal dwelling.
This is just one of the many families Topsy is helping and we will continue to work with communities in need, providing support and enabling severely poverty stricken children in rural communities to reach their full potential.
Topsy's vision is to develop thriving sustainable communities by creating lasting transformation in individuals' lives.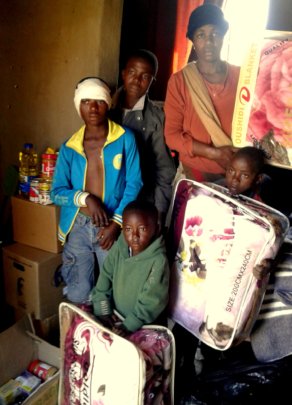 Links: