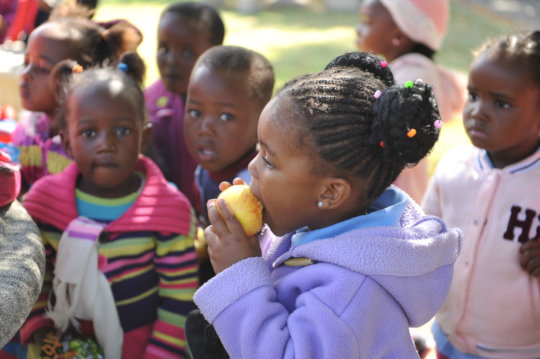 Now, it's time for YOU to make a difference.
Our children are South Africa's most valuable resource, but they are also most vulnerable to socio-economic, political, and environmental inequalities we face today.
Early Childhood Development (ECD) centres must play a larger role in the lives of our children, especially those from disadvantaged rural communities. These children need support and resources to be happy and healthy children and become adults that will break the cycle of poverty and achieve higher living standards.
The Topsy Foundation NPC (Topsy) is a registered internationally-respected South African Non-Profit Company and Public Benefit Organisation that is on a mission to work with ECD centres through initiatives that support children to unlock their full potential.
Topsy was founded in 2000 and provides relief services to some of South Africa's most under-resourced rural communities in Mpumalanga. For the past 18 years, Topsy has made a massive difference in communities from providing food security to healthcare for HIV positive community members. For the last few years Topsy has been focusing on supporting and contributing to Early Childhood Development (ECD) centres, based within the community of Dipaleseng.
Topsy, in partnership with 20 ECD centres aim to provide these disadvantaged rural communities with the support and tools needed to raise happy, healthy and capable children.
The early years of a child's life is when the brain develops most rapidly. During this age, the foundation is laid for health and wellbeing throughout life.
According to the World Health Organisation, providing care in a stable environment, that is sensitive to children's health and nutritional needs, with protection from threats, opportunities for early learning, and interactions that are responsive, emotionally supporting and developmental stimulating – is at the heart of children's potential to develop.
The foundation partners with three rural communities based in the sub-district of Dipaleseng namely; Nthoroane, Grootvlei and Siyathemba and has built solid relationships with these communities.
Topsy's approach to the ECD is holistic and consists of key crucial components to ensure community upliftment:
Stimulation and Early Learnings
Topsy's Early Childhood Development programme provides educational resources through their Play and Learn Centre and supports practitioners with accredited ECD training.
Nutritional Support (vegetable gardens and ad hoc food donations)
Malnutrition is a serious issue in South Africa. Malnutrition can hinder a child's ability to grow normally. Stunting is a long-term effect of malnutrition. When a child lacks nutrients, normal growth and development the child's height and weight is well under normal when compared with children of the same age. Growing vegetable gardens not only provide food security but can also serve as a source of income for the communities.
Health (Health screening, primary care medication, X-rays, growth monitoring, hearing and vision testing and referral for specialized care)
Topsy's trained professional nurse and community care workers assist with monitoring health of children daily at Topsy Play and Learn Center and home-based care services referrals for specialized care.
Psycho-Social (Counselling and referrals)
Psycho-Social support entails placing and maintaining children in stable and supportive family environments. This nurturing is invaluable for vulnerable children, who are faced with socio-economic challenges, because negative influences can lead to anxiety, depression that could hinder social development. Topsy also refers children to professionals that can assist them with their struggles.
Social support (Helping parents to access "Birth Certificates" and "Child Support Grants" which is a key for children's education and wellbeing)
Illiteracy and lack of information is a concern in South Africa. This often leads to children not being legally registered. Furthermore, orphans need an adult to get the paperwork, in an already overworked and backlogged Home Affairs Department. An ID is not a luxury, it is a necessity to give a child an identity, access to school, medical treatment and other government services.
'Child Support Grants" enable parents to better care for the child either by being able to afford more nutritious food, pay for attendance at ECD centres or pay a fee at the clinic.
Topsy relies on donations to fund the foundation and is grateful to the many partners who have shown them support over the years. However, large corporate, government and all stakeholders are invited to contribute to Topsy's initiatives that have effected positive change in rural communities.
For more information on how to make a real, long-lasting difference in the lives of South Africa's vulnerable children, visit http://www.topsy.org.za
References
https://www.unicef.org/southafrica/protection_6633.html
http://www.statssa.gov.za/?p=10950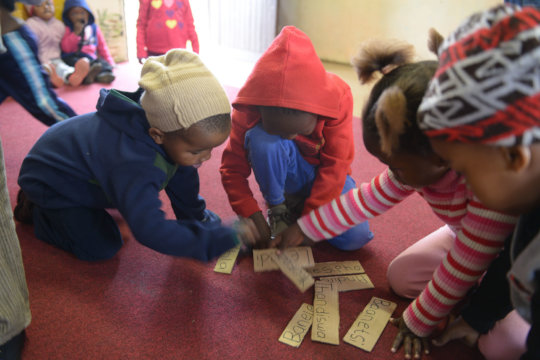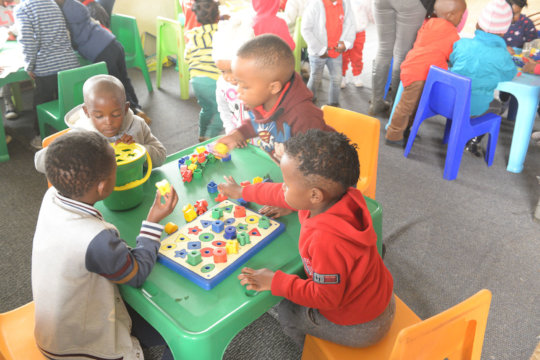 Links: