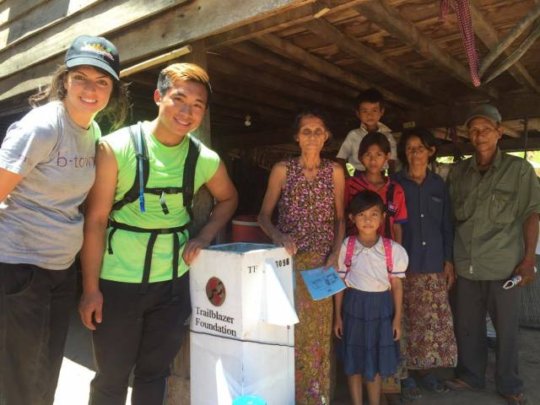 Recently, a new contributor to Trailblazer Foundation, a musician named Ana who lives in the United States, donated $220 dollars, the cost of drilling a new well for a rural family in Cambodia. Accompanying the contribution was a note Ana had written, explaining why she chose to support Trailblazer. Ana wrote:
"I wanted to help with a water well so that people had clean water, and I read on the internet about different charities that did this. I checked them, and yours was highly rated. I do not have much money, but I wanted to do this... and when I had the money, I did it. I also chose you because I went to your website and was impressed with how much good you can do, and because I could get someone a well with $220. I pray that people will benefit from this. Continue your awesome work. Merry Christmas! Ana"
Ana is one of a number of first time donors who made a year-end contribution to Trailblazer Foundation. Notably among these new supporters, we received a $1,470 contribution from the Rotary Club of Scarborough (a coastal suburb of Perth, in Western Australia) to help us drill more wells, and construct and deliver more water filters.
In all, during 2016, Trailblazer Foundation constructed and distributed 450 water filters, and drilled 100 new wells. These products directly benefited 2,750 rural villagers in Cambodia's Siem Reap province (one of the country's three poorest provinces).
In 2017, we plan to continue these efforts – our most well-known activities – at their present levels. However, given the hard work of the field staff of our Cambodia partner organization, Trailblazer Angkor, we will likely surpass our goal of 450 water filters, and 100 new wells in 2017.
Links: