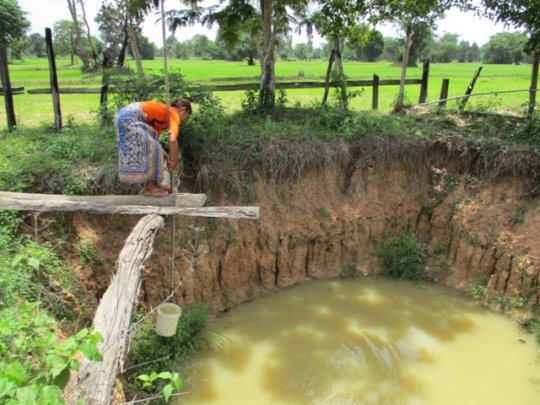 The Buddha once said, "Without health, life is not life; it is only a state of languor and suffering."
Trailblazer's co-founder and executive director, Chris Coats, said of the first Cambodian village she worked in, "When Trailblazer arrived in Sras village in 2004, the situation was dire. There were few sources of water, and those that did exist were filthy pit wells. Malnutrition was obvious, as many of the villagers had distended bellies, bad teeth, and parasitic infections."
These two truths explain why Trailblazer Foundation's first priority is to the health of our partner villages.
Since our founding in 2004, Trailblazer's goal has been to help rural Cambodian villages shift from survival to sustainability. During those fourteen years, we have found that clean water is a great place to start. Bringing abundant clean water to our partner villagers has been at the core of Trailblazer's rural community development work since day one. This is why, early on, we adopted the tagline: developing ripples of sustainability through community water projects.
Complementing the role clean water plays in good health is good sanitation. This is why Trailblazer also does the unglamorous work of building latrines with our village partners.
If a family is to move out of poverty, they need to be healthy enough to pursue their other basic needs: food, education, and economic opportunities. Constructing and delivering water filters, drilling wells, and building latrines is at the core of Trailblazer's work. In fact, our health program accounts for 36% of our expenses thus far in 2017, with the reminder going to our food security, education and economic development programs, and our administration/fundraising overhead.
Through our Health program, in 2017, we have constructed and delivered 460 water filters (ten more than our goal), with more to go in December. We have conducted trainings that address both how to use and maintain the filters, and how to maintain basic hygiene - 34 group trainings (our goal) and 460 individual trainings (ten more than our goal). And we will hold a few more trainings in December.
We have also drilled 117 wells, seventeen more than our goal. These new well owners participated in one of twelve group trainings we provided on pump maintenance and repair (our goal was twelve).
Finally, we constructed all fifty of the latrines we had planned to build. And we conducted eight trainings, for the 50 latrine beneficiary families, on latrine use and sanitation.
Here is where you come into play. Because of you, all totaled, Trailblazer has already directly benefited 3,000+ rural Cambodians through our Health program in 2017.
Sure, Trailblazer's staff and Board came up with the overarching strategy to improve health, food security, education, and economic development in rural Cambodia, in ways that are self-sustaining by the individuals and communities we serve. And, yes, we worked with our rural village partners to identify and develop the products and services those rural villagers asked for.
But, what we created were just ideas, informed aspirations. It was your financial support that put all of it into action. The achievements outlined above would not have happened without your support. So, please, give yourself credit for these accomplishments. They are yours to share with Trailblazer and our village partners.
And that leads us to the closure of this campaign. However, it is not the end of our work in Cambodia.
As you can now see on our GlobalGiving page, Trailblazer has launched four new campaigns, covering four of the products and services we provide our village partners. By doing so, we have provided supporters like you the opportunity to further focus your giving to match your interests. We hope you will want to continue contributing to one or more of these new campaigns.
With all that said..... the best way to end this particular campaign is to say THANK YOU!!!
On behalf of Trailblazer Foundation's staff and Board of Directors, I want to express how grateful we are for your support of our work in rural Cambodia. You have helped literally thousands of rural Cambodians live healthier, and thus happier, lives. Your support has been a simple act that has had powerful results.
P.S. To learn more about the impact of your support, we encourage you to read our year-end newsletter.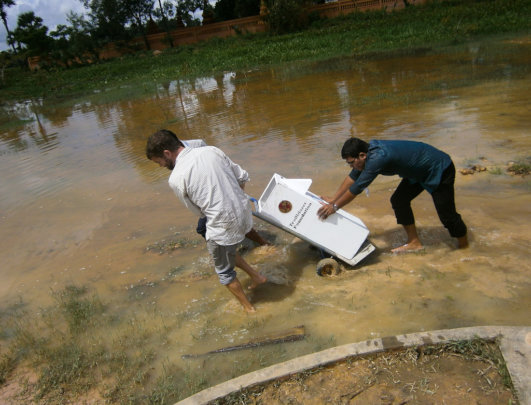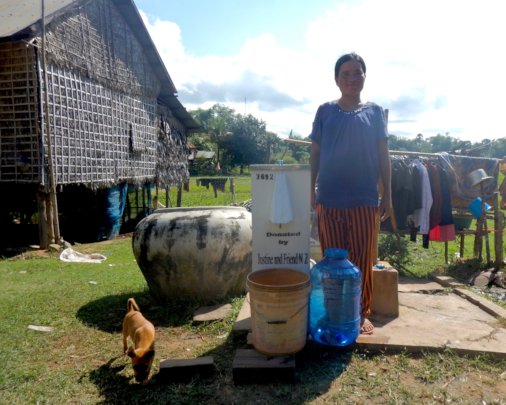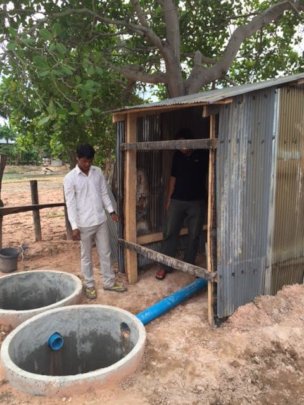 Links: