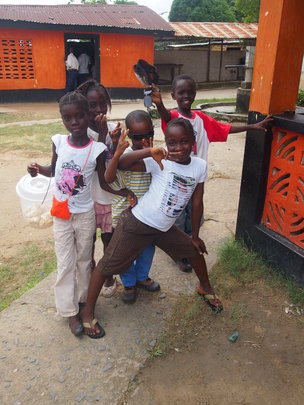 It's been an exciting end of term this year at Carolyn A Miller High School, with new projects being developed, visitors from the UK coming to stay, and the usual array of end of term activities.
Hannah Garrard, who first volunteered at the project in 2006, came for ten days in June to catch up on all that's happening in the school and Liberia. Her youth group in Norfolk, England recently Skyped with CAMHS students, and both sets of young people enjoyed making links across the globe. With Internet connections being sketchy in Liberia, it was great that the school were able to pull it off! CAMHS students have also been writing penpal letters to Tower Bridge Primary school, and are working on uploading the letters onto their website.
Hannah was treated to a true Liberian style farewell, where students volunteered to treat her to some free-style dancing. The teachers and parents also made her a beautiful shirt in the CAMHS colours.
This years' end of semester quiz saw both teams battling head to head for the grand prize, and the compares were especially charismatic this year. It was a close run in the end, but both teams proved how much they have learned and absorbed over the year.
This years' Queen is an 8th grade student and she looked stunning in red velvet. Her teacher, Eugine, handed over the crown from last years' Queen and the school erupted into applause. It was a wonderful atmosphere on the last day of semseter.
It's all go this week for the WAEC exams, and students have been busy revising at school. Now that the monsoon has come, it really shows how desperate the school is in need of repairs. There's rain coming through the upper level, but this doesn't put students off from working hard.
School textbooks and uniforms are the priorities at the moment, and with the school's volunteers, Karrus Hayes is developing new projects that will help provide these materials free for Liberia's poorest students.
Thanks to all the efforts of of our donors and fundraisers over the last few weeks. A sponsored walk event in the UK with North Norfolk Youth Hubs, is taking place on 28th June, so we're looking forward to developing a bigger presence and awareness in England thanks to the youth groups over there. Global Giving UK matching day is 25th June, and 16th July in the USA. So if you plan to give, then either of these days will help double the money you choose to donate.
Thanks to everyone who has supported VAAFD so far, you are helping create opportunities for Liberia's poorest young people.
Best,
The VAAFD team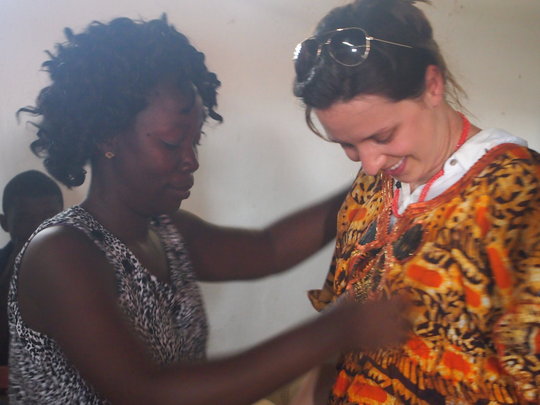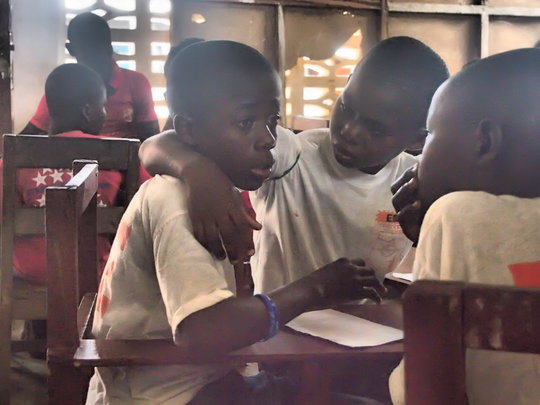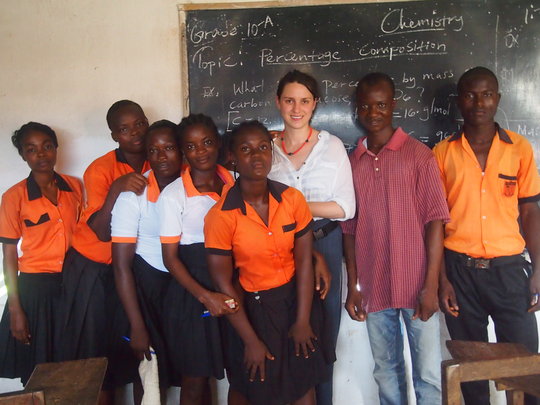 Links: