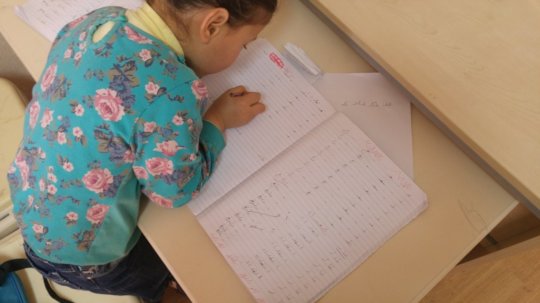 Dear Supporter,
The war in Syria has now entered its ninth year. What began as a response to peaceful protest in 2011 quickly erupted into a ferocious conflict that has since led to the deaths of more than half a million people, driven an exodus of over 6.5 million refugees – almost half of whom are children – and displaced millions more within the country.
Thanks to the generous support of "concerned citizens" like you, Concern Worldwide has scaled up our assistance to provide millions of Syrians with lifesaving aid. As our teams on the frontlines inside Syria continue to provide lifesaving emergency assistance, such as food rations and clean water, I would like to focus today on our response program for Syrian refugees in Turkey, which has transitioned from emergency response to longer-term resilience assistance.
It is worth noting that Turkey hosts the largest number of refugees of any country in world – and over 3.6 million of them are Syrian, comprising 4.4% of the total population. While the standard of living in Turkey is relatively high, the situation is startlingly different for refugees. More than two thirds live below the poverty line, and one out of every four is considered "extremely" poor, which means he or she is not meeting even basic nutritional needs. When one observes the large number of vulnerable children amongst this group – many of whom have never known a life free from the indignity of displacement and poverty – it becomes clear that we must take action now to ensure this poverty does not become an intergenerational trap. Countless studies have shown that the ability of refugees to escape poverty is closely tied to two interrelated things: education and sustainable livelihoods. With your support, Concern is working hard to provide Syrian refugees in Turkey with both.
Regarding access to quality education, the needs begin with basic enrollment. In 2018, more than 200,000 of the 350,000 Syrian school-aged children in Turkey were unable to enroll in school. Over the last year, Concern's teams on the ground helped over 1,000 school-aged Syrian boys and girls enter or re-enter the formal education system. Working with the Ministry of Education and local partners, we alleviate financial and other constraints on families so that Syrian children can access quality education to support their learning and wellbeing. We are also working to improve the quality of education and ensure it meets the full spectrum of needs. We are providing teacher trainings and engaging caregivers, including parents, as well as facilitating psychosocial support and referrals when needed.
Regarding livelihoods support, it begins with our work on education. Concern's education experts are facilitating life skills training to help students acquire the hard and soft skills necessary to secure jobs. Some of these topics include computer skills, athletic activities, handicrafts, and Turkish and Arabic language learning. Further, we are providing vocational training to enable graduates to gain and apply professional skills to build economic self-reliance while integrating into the Turkish labor market. Coupled with the skills training are distributed resources to help refugees kick-start home businesses, such as sewing machines, plumber kits, mobile phone repair kits, and cooking materials.
None of this would be possible without the incredible support we continue to receive from donors like you. As the Syrian crisis grinds on, the needs of refugees are certainly not decreasing in size or urgency. But they are shifting. And you can always count on Concern to tailor our approaches to efficiently and effectively deliver recovery, relief, and resilience to the world's extreme poor.