Thanks to the generosity of donors like you, Concern continues to reach some of the most vulnerable and hardest to reach areas in Nepal that desperately need assistance. With the help of our partners, we are now focusing on our next recovery priority- establishing learning centers in both Dolakha and Dhading.

In Dolakha, work is well underway. Our plan is to provide education support for 47 schools in the area. To give you a little background, Dolakha is among the districts in Nepal hardest hit by the recent earthquake and the area continues to frequently experience aftershocks. In response, Concern Worldwide, along with the national implementing agency Rural Reconstruction Nepal (RRN), has been actively providing emergency support. In addition to providing emergency relief kits, Concern has also been focusing on repairing the country's education sector, which was hit especially hard, as most schools collapsed as a result of the earthquake. To facilitate the continuation of education in Nepal's villages, the Government of Nepal has developed the Temporary Learning Center (TLC) model, which constructs temporary educational structures out of steel struts and corrugated galvanized iron (CGI) sheeting. In June, along with RRN, Concern conducted an assessment of schools in its operational village development committees (VDCs) and determined that 392 classrooms in 47 primary and secondary schools were found damaged, with most educational materials lost. This has affected more than 10,000 students.

Concern has now committeed to supporting the building of TLCs with CGI sheets for the roofs, labor, white board provisions, bamboo, and mats for early learning centers. We spent the summer carrying our assessments, signing of Memorandas of Understanding with 24 schools and organized meetings with school management committees and village education committees at each school. The objective of the meetings are to create a sense of ownership amongst community representatives and build capacity. During these meetings, stakeholders discussed the details of the education support including the objectives, criteria and payment procedures. The school management committees also shared their schools' needs, which include toilet facilities, drinking water, computers and furniture. The committees also requested that community members be trained in construction, as there is currently a shortage of skilled labor available to suppor teh construction of the new schools. The meetings have helped to reactivate Village Education Committees (VECs), which have not been functioning in the past four years!

It's been a busy summer, but our teams on the ground are hard at work with our recovery efforts. Next time we report to you, our teams will have completed our TLC work in Dolakha and work will be well under way in Dhading. Again, on behalf of the thousands of families and children you've helped us reach so far, a very sincere thank you!

PS- Here is one small glimpse from the field from Shree Latteswor Primary School.

Shree Latteswor Primary School is a small school located in Ward 1 of Malu VDC in Nepal's Dolakha district. The school was constructed in 1997 to serve younger children who previously did not have access to schools close to their homes. The earthquake completely destroyed the school's three buildings and six classrooms. After being closed for two months following the earthquake, the school reopened in a temporary structure. However, there is an urgent need for more classrooms and furniture so that the school's 30 students (10 boys and 20 girls) can continue their education. The school is eagerly awaiting our support. Says school principal Om Bahadur Shrestha, "We have already made the structure for the building and we are waiting for the roof sheets. We also need the sitting materials for the students." The school is currently holding exams; when they complete, the children will be leaving for holiday. Everyone hopes that upon their return, the children will be safely ensconced in an improved temporary structure.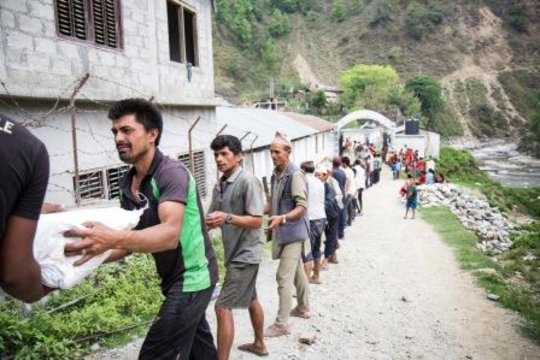 Thanks to the generosity of donors like you, Concern has been able to reach some of the most vulnerable and isolated communities in Nepal that were desperately in need of assistance. In fact with the help of our partners, we reached three of the ten worst affected communities: Sindhulpalchowk, Dolakha and Sindhuli. In total, 14,027 households have received life-saving emergency shelter and hygiene kits through our distributions. A total of 3,939 were distributed by our on-the-ground partner, Nepal Water for Health in Sindhuli and another 10,089 by our other partner Rural Reconstruction Nepal. Of that figure, 9210 were distributed in Dolakha and 879 in Sindhupalchowk. Altogether, these efforts reached 74,711 people.

Reaching the communities was a challenge as many of the worst affected areas were either cut off or were extremely difficult to access due to landslides or damaged infrastructure. Roads were often bumpy and after rains, roads became thick with mud, making many impassable.

The feedback from communities has been very positive with many smiling for the first time in a while. The kits were designed to meet or exceed international standards. The contents were culturally appropriate and took into account community priorities (ie a solar lamp was added at the request of communities).The distributions were carefully planned in collaboration with the Nepalese government and with the major Shelter and WASH (Water, sanitation and health) agencies and they met humanitarian guidelines for priority preventions. All distributions were conducted with official district beneficiary lists and each distribution recipient was required to sign or fingerprint the name sheets.

This is just the beginning of Concern's response. Our next priority will be to establish learning centers as well as help people quickly recover their livelihoods through access to cash. We will also focus on rebuilding any damaged water and sanitation infrastructure.

On behalf of the thousands of families you've helped us reach so far, a very sincere thank you!


PS- Here is a link to a blog that was written by one of our staff members, Daniel Gray, in relation to the challenges of distributing relief to Nepal's countryside. http://www.concernusa.org/story/off-the-road-the-challenges-of-distributing-relief-to-nepals-countryside/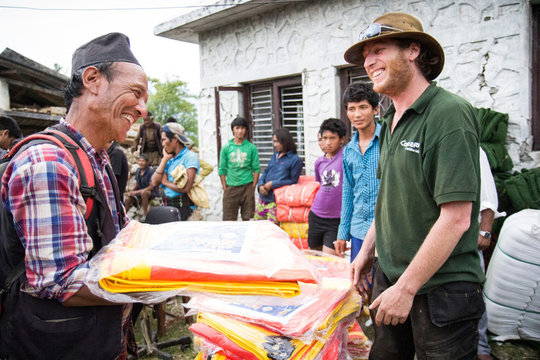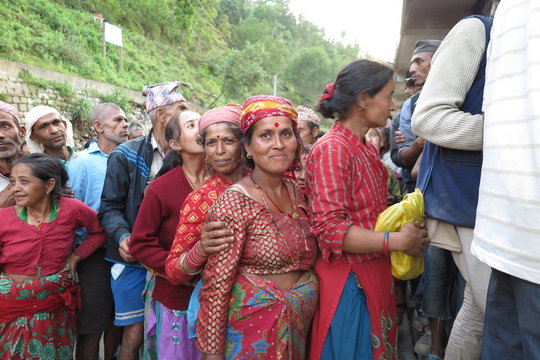 Links:
Attachments:
WARNING: Javascript is currently disabled or is not available in your browser. GlobalGiving makes extensive use of Javascript and will not function properly with Javascript disabled.
Please enable Javascript
and refresh this page.