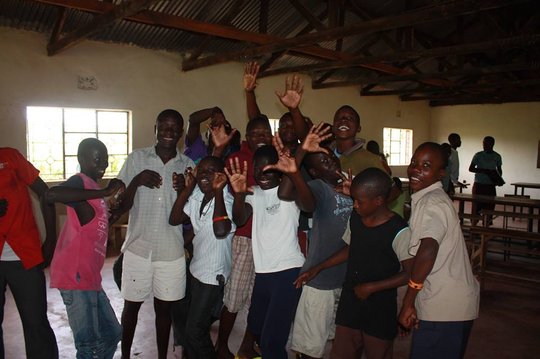 Although the generosity of our donors blessed us greatly, we are now in a financial crisis, with just enough funds in our bank account to stay open for two more months. The cost of education and food has become very difficult to manage, given our sponsorship fees are just $40 a month for each child. We depend mightily on donations to our general fund, such as those generated by Global Giving, to keep us afloat. The current economic situation in America and abroad has put many of our loyal supporters in a financial crunch, causing them to have to make difficult decisions regarding charitable donations.
When we began our ministry in 2001, our children were all pretty young. Over the years, their expenses have become much greater. We have over 40 children in secondary school, and the fees are nearly $800 a year. As you can imagine, our sponsorship fees come nowhere close to covering this cost.
We are very encouraged by a recent vist to our Kenyan projects by Ms. Farley Sawyer, the Global Giving representative in Africa! The children were very excited, and a fun day was had by all. Ms. Sawyer found time to visit with the children at both Good Samaritan and Hope Centers, reviewing projects that had been completed with the funds donated by you through the Global Giving organization. She met with our Administrator and staff. The children begged her to spend the night, but reluctantly she had to leave to keep her appointment for the next day.
Ms. Sawyer invited our Administrator, Dan Kabelle, to attend a meeting in Kisumu on September 27 to brainstorm fundraising ideas on a local level. Mr. Kabelle was the only orphanage administrator invited, the rest being involved in such things as water development, health issues, etc. The meeting was excellent, and we are honored that he was included.
We are hoping that once again, God will inspire our loyal supporters to open their hearts to continue caring for our orphans. We have been in this position many times before, and have somehow survived. Please continue to pray for our sucess in this mission, and if there is any way at all you can help, we will be so grateful.