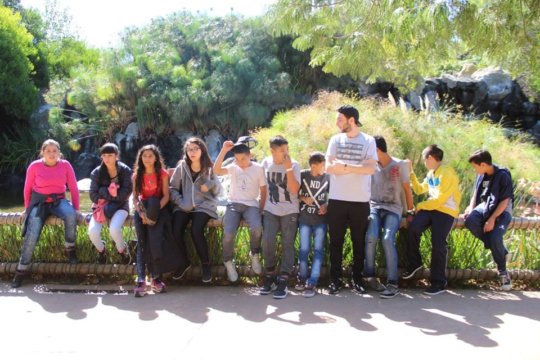 A group of 60 anxious little feet patter around excited as they hop of the bus straight into Temaikén Biopark. It's friday 17th and thanks to the help of friendly donors and institutions such as Fundación Potenciar Solidario, we have made it all the way here.
From first to seventh grade, they are all full of expectations and wonder as to what awaits inside. What animals they will discover, if they'll be able to touch any, will they see them playing around? Together with their tutors and our beloved volunteers who join us for these events too, they all walk in after a group photo.
Temaikén is a ver peculiar type of zoo. It doesn't only keep animals and take care of them, but creates a whole environment based on where these creatures come from, fills it with plants and in some cases even recreates the weather of their local habitats. Also, it's very aware of global warming and the urgent need to take better care of our planet so the biopark undertakes the task of educating and informing all who steps in on the topic.
It's a beautiful sun shiny day, so the kids get to see the tiger roll lazily in the grass and the flamingo's flap from one end of the lake to the other. Fingers point around like crazy as they call out "seño" or "profe", which means teacher, to show us what new things they have discovered.
After a long walk, as the sun gets stronger and higher up in the sky, the whole group sinks into the darkness that is the aquarium. They are all awed as they gasp at the sharks swim above them in the underground tunnels. When asked what their favorite animal of the day was, the shark definitely took the lead.
A tour guide from the park walked us through the day, and after the big thrill they had up to then, we stopped for lunch in one of the open spaces the park has to rest. Surrounded by birds and animal footsteps imprinted in the promenade, we all sit down and rest.
But the adventure is far from over, and after a brief recovery, we are taken to the 360 cinema in the park to see a short documentary on animal rescues. There are no seats, only rails to lean on, so one can look up and turn around to admire the whole ceiling made of screens.
The rest of the afternoon is for the children to choose. We split up in groups and let them explore, accompanied by an adult, or go back to the different animals they are interested in, giving them their fare share of freedom to wander.
It was a very exciting day for everyone. We all enjoyed ourselves spending recreative time together out of the school; sharing laughs and doubts about where we live and how much there is in this world that's unknown to us.
Tired but satisfied, we made our way back home to Villa 21-24. The field trip proved to be a very promising jump start into 2017. Overjoyed by such a productive beginning, we hope this year we can encourage our kids in the education program to learn more and motivate them to be more curious and filled with hope about what is yet to unravel.
Thanks to all of you who made this amazing experience possible!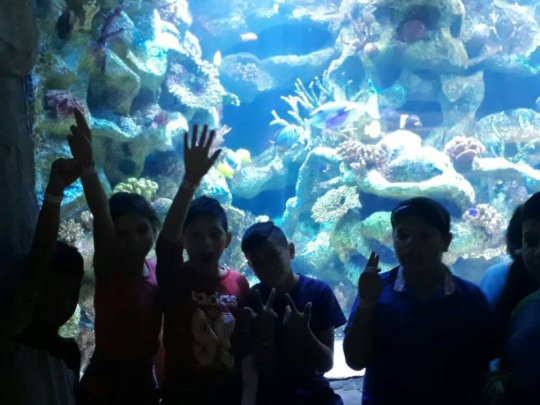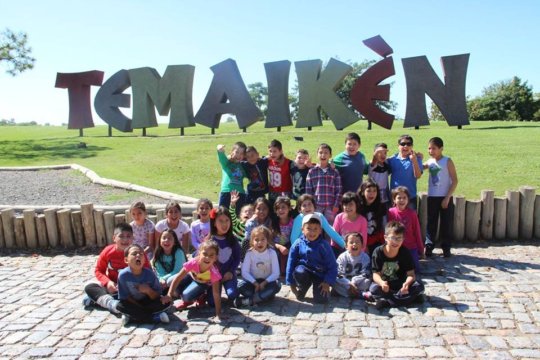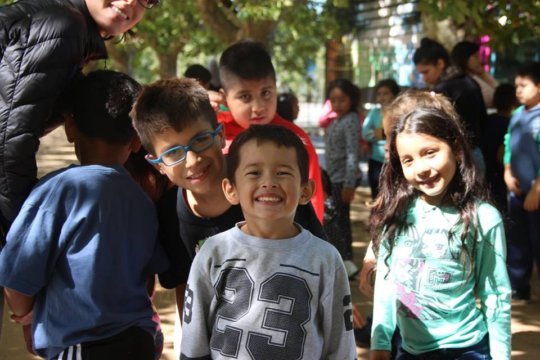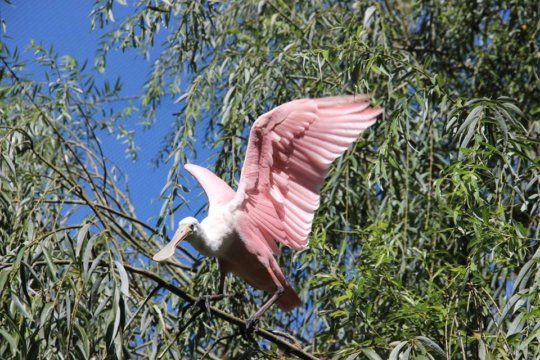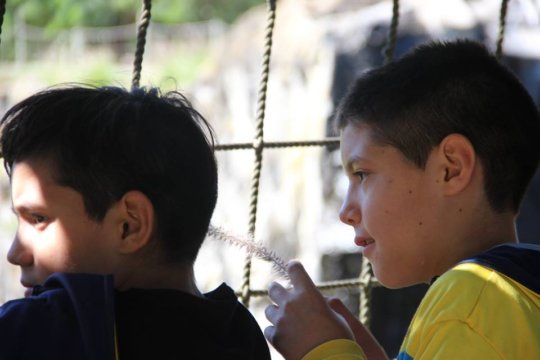 Links: