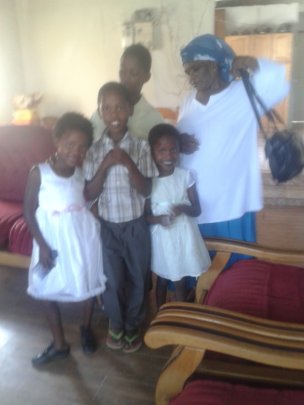 Word is getting out and progress is happening on all fronts. In the midst of goodness, there is also hardship.
The local council has informed Siyaphambili that it will fund the construction of offices for Siyaphambili and social workers who can help Siyaphambili's outreach in Bedford - the easterb Cape location of our second soup kitchen. Letters are being written to the municipality for a lease agreement and the land desired has already been identified; construction should start soon. Meanwhile, Siyaphambili, with small grants and giving from recurrent donors from the USA like Cynthia Clark and Willard McGraw and Lillian Ross, has been able to start a much needed outreach program in Bedford - a men's support group for those who have lost their wives/children to AIDS as well as a program to work hand in hand with the local hospital; the group for women who have HIV/AIDS is ongoing.
In other good news, the NGO Clover Mama Afrika has just contact Ndileka and is coming to meet her and see the organization next week. "The Clover Mama Afrika project identifies women who are already making a difference in their communities and helps them to become self-sustaining women with skills they can derive more incomes from, in order to support orphaned and abused children and the elderly and infirm. Once having learned these essential skills, our Mamas then pass on their knowledge and teach others in their communities to empower themselves and uplift their communities." Ndileka is very excited to be a part of this amazing organization and how it will help her expand the services she is providing in both Langa and Bedford.
The house where the second soup kitchen operates in Bedford was Ndileka's mother's house. In addition to having been turned into an ever growing soup kitchen with help from Global Giving donors, it has just been turned into temporary housing for four children whose mother is HIV/AIDS positive and cannot tak care of the children any more on her own. Siyaphambili was housing them in a 2 room bungalow but it was too small. With volunteer help, the family has moved into the non soup kitchen part of the Bedford house until something better can be found for them. We need money for school, clothing, food - they came with nothing. Ndileka took all 4 children to the clinic and, thank goodness, they are all HIV negative.
This is the spirit of Ubuntu - this is the heart of Siyaphambili and its mission and its endless work - helping the weakest with the most minimal resources. Our goal is to raise substantial funds for operations this calendar year to enable Ndileka to move forward and take advantage of opportunities being offered her. God bless our donors and may Ndileka's strength remain strong!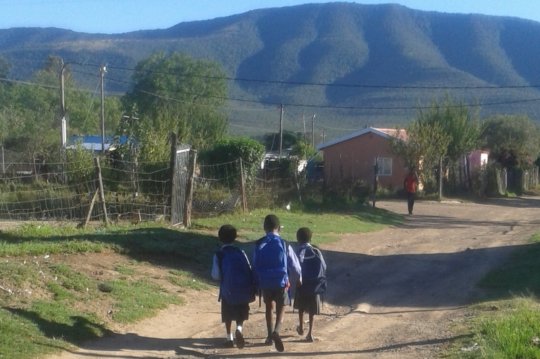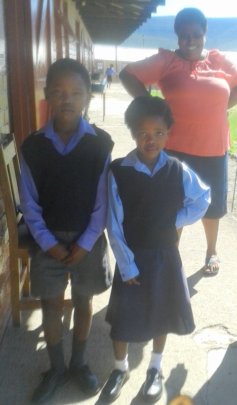 Links: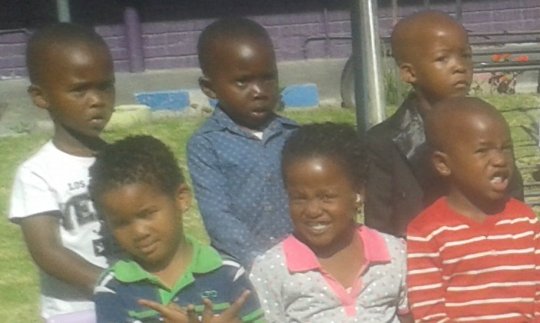 Hello all and remember World AIDS day on 1 December. We celebrate that day though it has brought those we feed much loss and pain, especially our orphans and teen head-of-households and grannies raising their grandchildren. But we celebrate life and success of both of our food kitchens.
Our second kitchen, in Bedford in the Eastern Cape, has been selected, following our application, for government social development funding, thanks to the progress we have made with funds raised through Global Giving and elsewise. Starting in January, we would be eligible for monthly food will be delivered along with a stipend of R3000 per volunteer for four volunteers. We made our application on 23 November, and should hear soon.
This feeding program, along with the food bank and our current program, will allow us to provide more food for struggling families with a hot meal 5 days a week and cold meals the other days.
We have been working hard to maximize our efficiency and outreach - there is so much need. But our mission is strong as is our faith and we still need a fence to protect our kitchen so are hoping for US$5,000 in the next 3-6 months. Many thanks to all and happy holidays.
Links: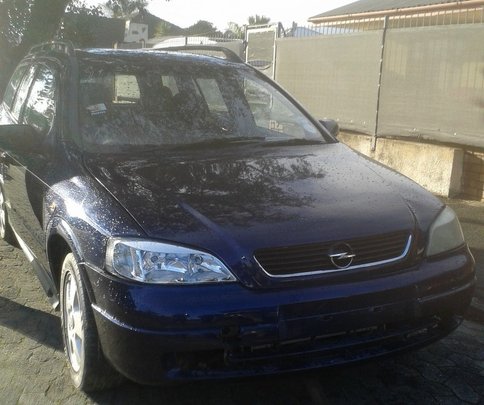 Dear freinds - Well, between our generous donors and the bounty of God, we now have a reliable car with which we can get the food from the food bank in Port Elizabeth to the soup kitchen in Bedford. This is a huge help and allows us to feed ever more very hungry residents of the township. Has been a hard winter, made easier with the bakkie. So we are feeling grateful.

Our volunteers work very hard to turn the food into nutritious meals for the school children and the elderly and others who are food insecure [almost everyone around], and we need to build a fence as reported before, but the car is truly wonderful. The food bank allows us ever more food so our work reaches ever more hungry mouths.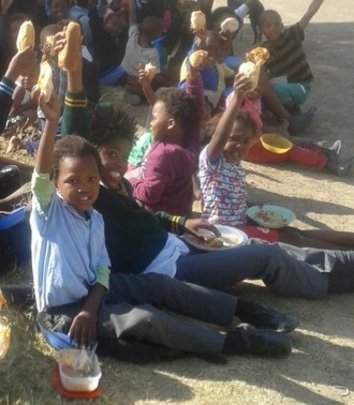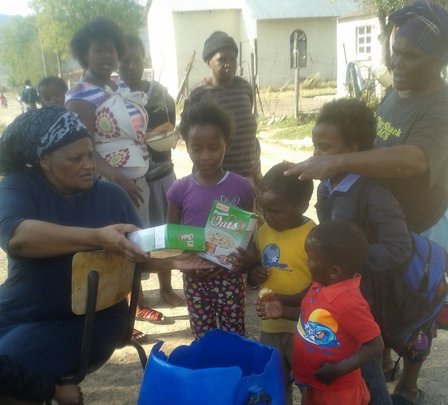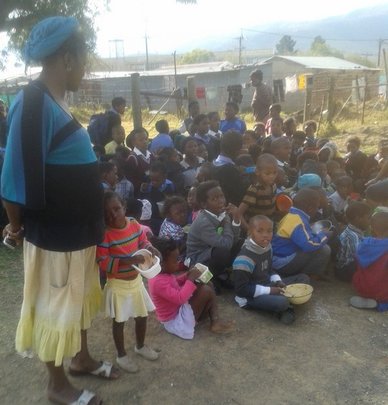 WARNING: Javascript is currently disabled or is not available in your browser. GlobalGiving makes extensive use of Javascript and will not function properly with Javascript disabled.
Please enable Javascript
and refresh this page.