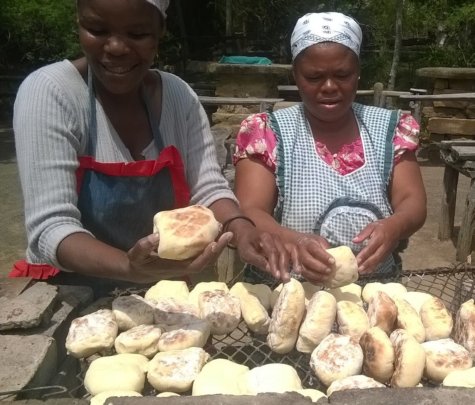 We have had some good months here in Bedford Township outside Port Elizabeth in the eastern Cape of South Africa. We were given and then gave out much needed new clothing to many of our beneficiaries. We had a training by the Electric Company on creating street lights for the township. Our soup kitchen continues to give meals to children before and after school and adults once a day. Our van is working, our volunteers are committed. We will not be able to grow as we had hoped without further funding, but have several projects in mind that would greatly benefit the community around us and we will explore these in more detail in later reports.
Just to share the story of one of our beneficiaries: This is the story of a widower who lost her husband to HIV/AIDS in 2011; he left her with three kids, the first is a disabled girl who can't move from the bed, the second one is a boy who was unfortunately born with the virus-- he taking the treatment, and the last is a girl. The mother is struggling to raise these kids alone especially with the disabled one. We are trying our utmost best to get wheelchair for her to make it easier for her to take the daughter to the clinics and hospital. We helped her to apply for the government grants for all of them meanwhile we assist her and the kids with the meals for three days a week so they can be able to take their Anti Retroviral Tablets. A small contribution goes a long way in our hands.
December coming means summer for us, and we wish you all a very Happy Christmas.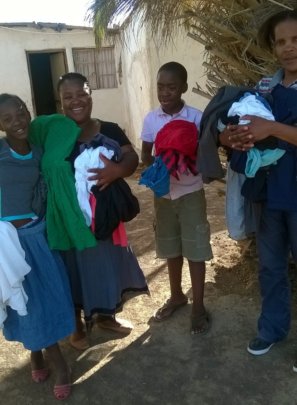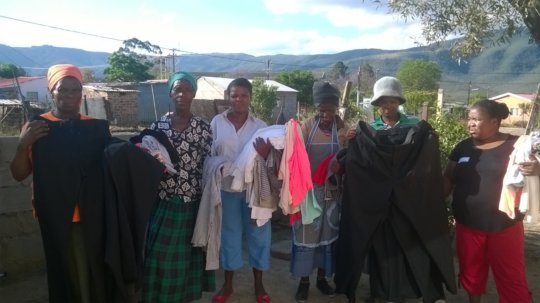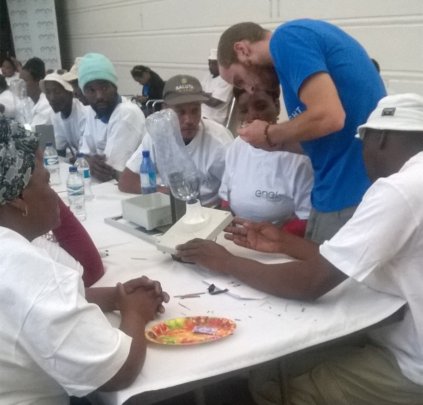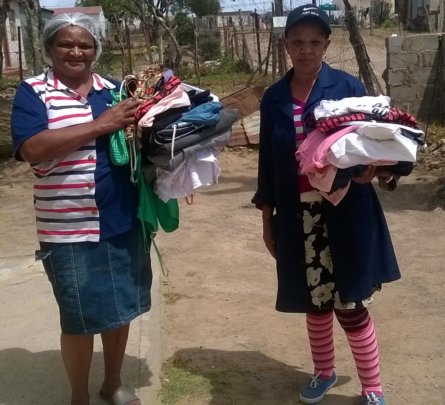 Links:
Dear friends far and near -
It is winter here in S. Africa, and while not like the snowy very very cold you have in parts of America and Northern Europe, cold for us. Our second soup kitchen, in Bedford township, is serving ever more hungry people in these cold months, and we have been able to expand our programs through outreach to get the word out that we can feed even more - nothing fancy, but nutritious samp and beans every day for whomever can get to us. With our used van, we get a lot of food from the local food bank and so we make every dollar donated count for four or five or more dollars. Our volunteers would love to be paid, but are loyal and uncomplaining. We hope to continue to grow, or stabilize, so we can plan further out than a few months. But we continue our work and we continue to support the AIDS infected mother who lives in our property with her children as we seek a more permanent solution for her. Ndileka goes back and forth between this project and her Siyaphambili AIDS Orphanage in Langa Township outside Cape Town. With the corruption in the S. African government, there are no funds for our programs, but we are getting more publicity and more known. We will never stop, and appreciate every donation more than any thank you note can address. God bless you all - we hope for bigger news in our next report. Winter ends soon.
Links:
May is Women's Month in S. Africa. We had a wonderful Mother's Day Celebration for AIDS- infected mothers and men, including the grandmothers of orphans and vulnerable children with whom we are working. It was on Tuesday morning, thus the kids were at school.
We had nurses from the Department of Health come to speak and interact as we work to network with them and the schools around our community.
So our soup kitchen is operating, though we still need a fence around it, and we are at the same time addressing the pressing needs of the community around it and AIDS is still the scourge that kills so many of our young, our mother's and our men. Much work remains to be done, and no USAID or federal money is available at this time. We are doing our best to network and educate from all we have learned over the past 11 years with almost no money - the way we accomplish so much of what we do.
The need is very great. The numbers of children affected, including food insecurity, continues to rise, so our work feels ever more urgent. We can stretch a dollar to do the work of ten or even 20 dollars, and we are organized with volunteers to do what we can.
We are grateful to all our donors and wish them well.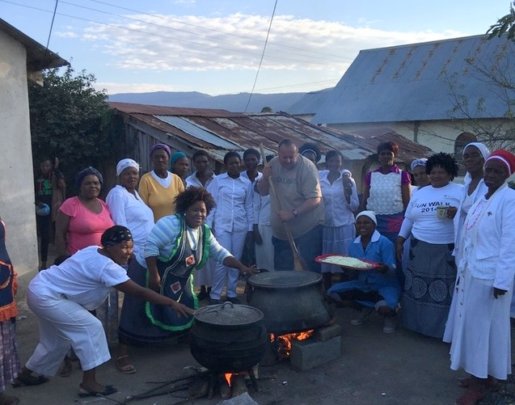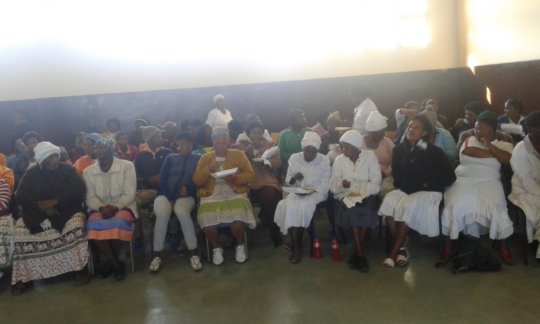 WARNING: Javascript is currently disabled or is not available in your browser. GlobalGiving makes extensive use of Javascript and will not function properly with Javascript disabled.
Please enable Javascript
and refresh this page.