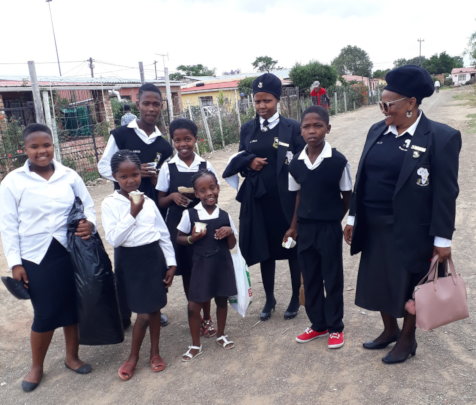 For this report we have first the story of the boy with red Tekkies, whose three siblings are staying with us. He disappeared for 3 years and was brought to us in November 2018 by the police after they traced his siblings.

We were told that he was staying in the streets with other street kids smoking dagga; he is about 8 years old. We had to start from scratch try to change his behavior. Before we started Summer Holidays, Alake one of our practitioners, took him to one of the primary school for enrolment and he was accepted; in December we took him to Cape Town with other children for holidays and he was so happy. You can see it from the attached photos with his siblings.


A second very good story regards our Simamkele, a girl we have cared for for years. She has just been accepted in Gymnisium high school in Adelaide, 20km from Bedford. She travels by public transport that we pay R 650. every month-end and pay R500. for school fees every month. Remember that we have started her from grade R now she is in high school - very brilliant. We are so proud of her.
With the donations from our friends through GlobalGiving, we are making a great impact on the lives of the vulnerable, the little ones with nothing. From the basics of food and shelter and schooling, we work with each one to see that a future of contributing to society and having a productive and successful life.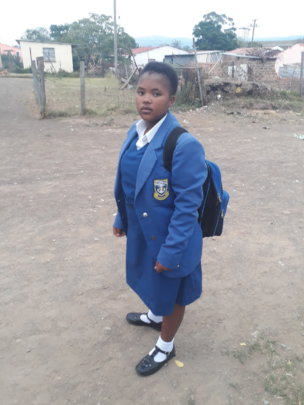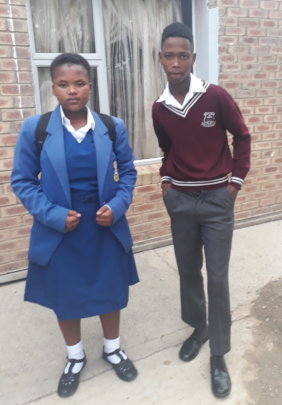 Links: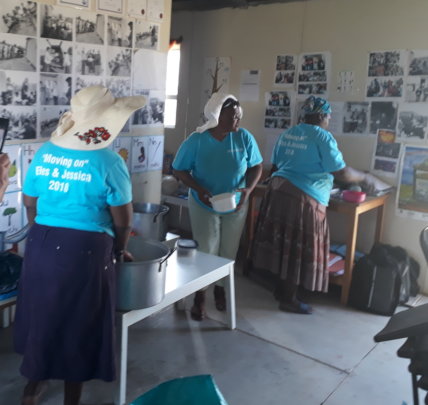 Good day to all our donors. We have had a good and productive spring here in Bedford. A non-profit from Holland visited us, brought us shoes, shirts, groceries and learned about our gardening, feeding, AIDS education and other programs. We have also been looking at possible properties for expansion of our program, and have some professionals coming to help us write a business plan that we can present to our donors and help us focus on developing our board of directors and moving forward. We saw a property we liked very much, but we are not yet ready to take advantage of such an opportunity. This coming year will be all about getting our organization to the next level in every way from board development to grant applications to news coverage and local participation in our work. We have much to offer and with your help and God's, we are doing much with little.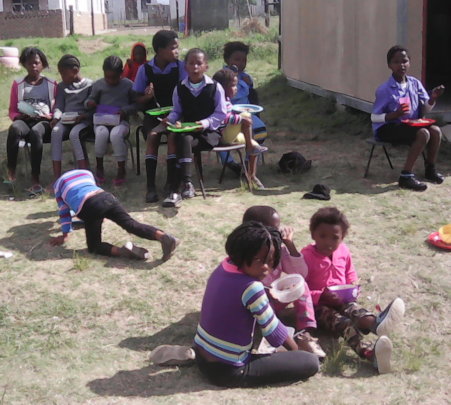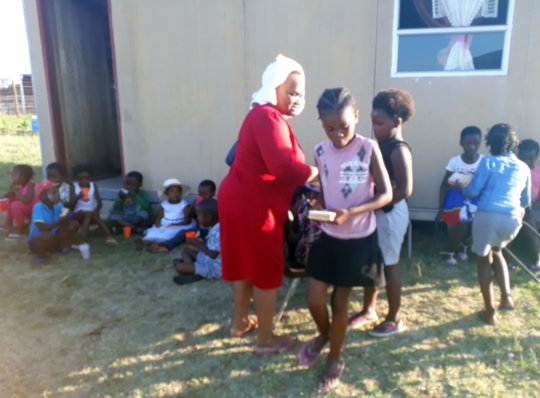 Links: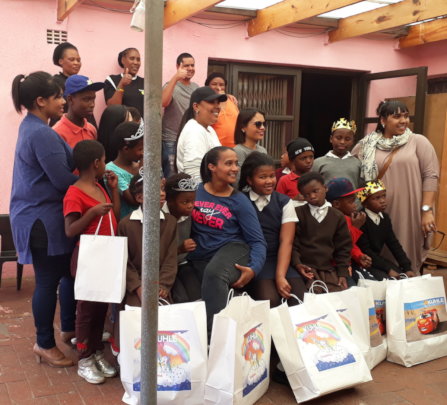 On July 17, all of South Africa, and Siyaphambili in both Langa Township, Cape Town and Bedford joined in the celebration of Nelson Mandela [Tata Madiba] 100 years' birthday. In Langa, we hosted people from different companies who brought gifts and food for the children; they also played with them on that day and bought them new school shoes as well.
We also decided to do something for Bedford as well, where we made a big pot of soup and cooked steam bread and took second hand clothing to give to the community, including the caregivers of our beneficiaries.
Nelson Mandela was the father of our freed nation and our first freely elected President; he is much beloved by rich and poor and his birthday is a national day of volunteer work, helping others, doing good works no matter what one's station in life. Though we have much need, we also give and help those even less fortunate than we are.
We could not do this without the support of our Global Giving friends and we are always grateful. We hope to keep our communities growing and healthy and only wish we could do so much more. We have plans to expand in both locations and will be putting up new projects as our thoughts become more concrete.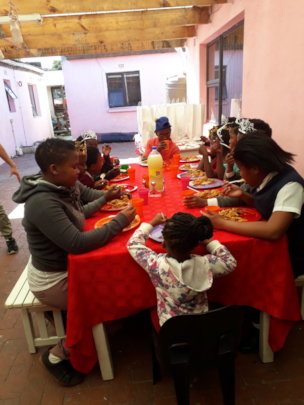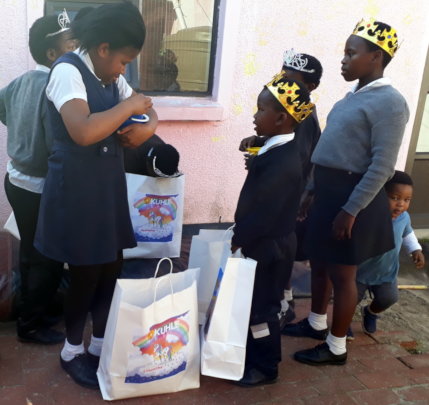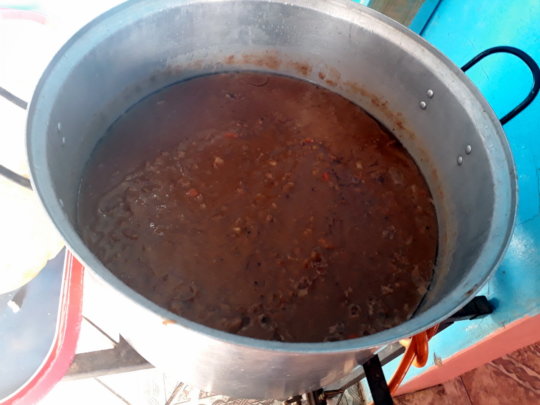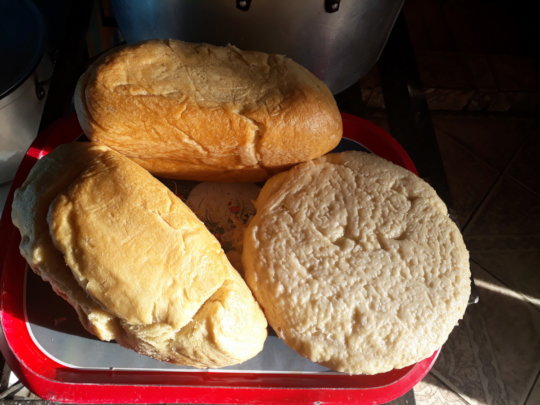 Links:
WARNING: Javascript is currently disabled or is not available in your browser. GlobalGiving makes extensive use of Javascript and will not function properly with Javascript disabled.
Please enable Javascript
and refresh this page.