We are moving forward on several fronts in Bedford, but have been stymied by a huge problem with lack of water. The water system, such as it is, to our part of town has been dry for months and we have been really struggling. Then very very recently a bulldozer was preparing the road for being paved and broke multiple buried water pipes that are the only source of water to the richer areas of this part of S. Africa. This turned out to be a blessing in disguise for us as we have been allowed to take water from the broken pipes to use for bathing, cooking, toilet use, etc. Cows are dying, gardens have died and crops have failed.
We are hoping to install boreholes one day as we cannot continue our programs here without water. This is an urgent request. We are getting quotes for how much the boreholes will cost, but know at least $5,000 to start the process. We thank our many faithful donors and any new comers to our projects. Global Giving has made possible so much good work we are doing, we are very grateful.
We hope our next report is about great progress, once we solve our water crisis.
Links:
Very recently, one of our very vulnerable families, ravaged by AIDS already, experienced a bad fire in their home, which started from the back of a bedroom [cause still unknown]. It was quite serious, but the family got our safely. They got out, but lost everything in the bedroom and some of the house itself. Siyaphambili in Bedford pulled resources together and got them a new bed, sheets and linens and other household items as needed.
This is the kind of outreach that happens regularly in communities such as ours which have so little, but love each other so much. Feeding the hungry, growing our vegetables, going to the foodbank, handing out whatever food we get and we cook staves off true starvation. Sanitary supplies for girls allows them to attend school. Programs to educate help the ignorant understand how AIDS spreads and how to prevent it - there is still so much bad information out and so much work to do.
We cannot thank our donors enough for helping us be flexible in meeting the needs as they arise, and sustaining the programs we have. Without you, we would truly be unable to make a difference. It is what gives our lives meaning.
Links: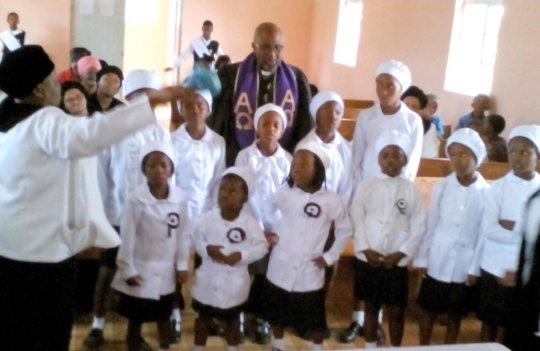 Dear Donors - Siyaphambili has 2 soup kitchens, one in Langa, outside Cape Town and the second in Bedford, not far from Port Elizabeth in the central-eastern part of S. Africa. We have been working to stabilize both locations, having an orphanage and other programs now for years in Langa.
Our operations in Bedford have had many challenges, from a wrecked van to food shortages between donations from the food kitchens in the area, and we have built a vegetable garden that now produces ever more of our needs for veggies. We are out of food for the rest of April, but know that funding will come in to supplement the next local donation in May. We are doing what we can.
On the good news front, a group of 15 of our toddlers, mostly AIDS' orphans, have just become full members of the Onoroset Association. This is a Sunday school group that they attend every Sunday- their session starts at 9:30 - 10am before church service starts.
They have a lady who is their Sunday school teacher who is also one of our beneficiaries and she does various activities with these children every Sunday. The main aim of this is offer spiritual guidance to these children as some are still going through grieving, this spiritual support helps them a lot interms of dealing with their psychosocial issues.
Recent donations have been used for food, and also for the uniforms of the toddlers to make them feel part of the church "family." We thank every donor for helping make this possible.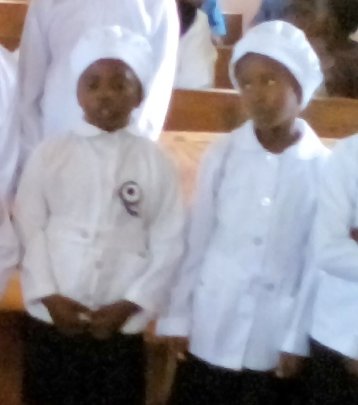 Links:
WARNING: Javascript is currently disabled or is not available in your browser. GlobalGiving makes extensive use of Javascript and will not function properly with Javascript disabled.
Please enable Javascript
and refresh this page.