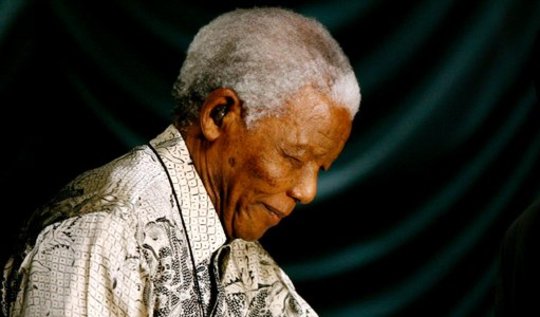 Dear friends from around the world,
I write you as we continue to mourn and to celebrate the death of our beloved Madiba, Nelson Mandela to most of you. We sing and we praise him, we thank the powers that be to have known him and had him in our lives and for our country. Now we honor his memory by continuing our work with our community - AIDS orphans, teen mothers, boy fathers, grandparent-headed households, child-headed households, after school, creche [pre-school], and meals meals meals. How glorious is our new kitchen - we cannot describe what a joy it is for our ever more volunteers to come and cook and serve so many, and ever more, hungry. We have samp and beans on and ready all day all night. We have refrigerators and freezers big enough to store fresh food, healthy food for all. We have qualified for larger Food Bank donations. We reuse our new dishes, helping the environment and enjoying their colors, their hardness, the ease with which we use them and wash them. All because of people, mostly unknown to us directly, giving to us and helping us evolve and grow. We feel blessed. And we are adding funds to our reserve for fuel for the stove, the van and the electricity as we work with project managers to get our organization ready for the next phase of growth. We will have a new concrete project by spring in America - here it is hot summer.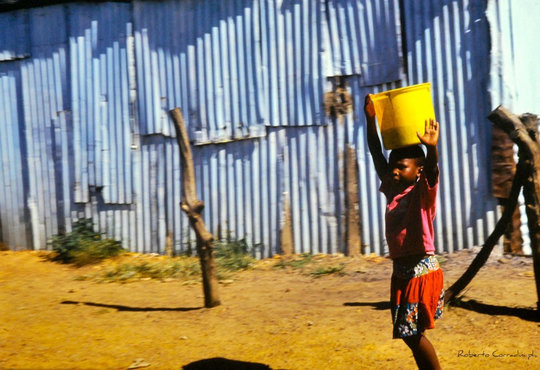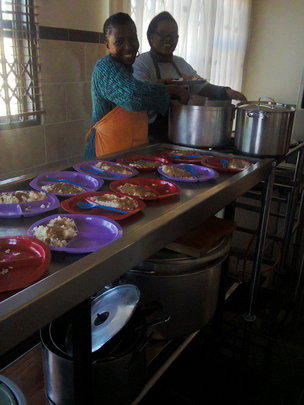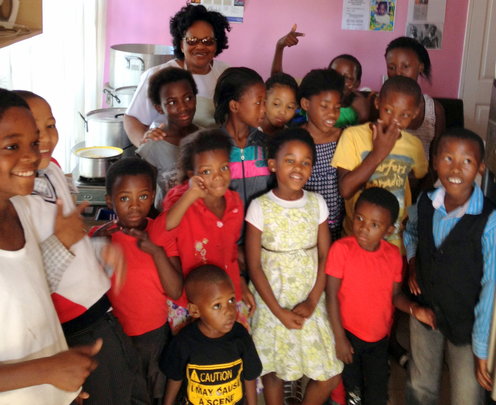 Links:
So our new soup kitchen is finished, our new plates, bowls, cups and cutlery in bright colors are in the cupboards and in use 3 times a day. Our new stove makes cooking for ever more hungry mouths much easier and much much safer and our new counters allow the staff to serve the children and the many in a fully organized way. The ecological new plates and all mean we don't use money and waste resources like paper products and our new sinks make washing up so so easy. We are thrilled and thankful. Thankful and grateful. Grateful and happy.
Now we need to finish paying for the kitchen and get funds into our new kitchen account to help us pay for electricity and gas on an ongoing basis. As we come out of winter [we even had snow this year!], we realize how much we need reliability of all utilities - it was a tough winter for heating, but we ate well!
With the new kitchen we can feed three times the number of people we had been feeding before and in one third the time or less. With the bigger refrigerator we can store fresh food better and frozen food longer and almost always have enough food for all. Teen mothers are getting better nutrition - they had not been part of our feeding program before - and that helps them be good mothers while trying to also finish school.
There is no lack of need and never enough of any resource. But the kitchen has enlivened our spirits and the children feel valued and a part of something good after so much loss and poverty. That is what Siyaphambili is all about.
Our founder, Ndileka Xameni, was named one of South Africa's 6 Fearsome Women in August in a widely read publication in Cape Town and she was named in the category of altruism. We are proud of her and are trying, with the help of our donors around the world, to enable her to extend her gift.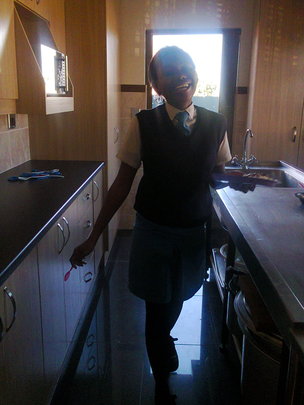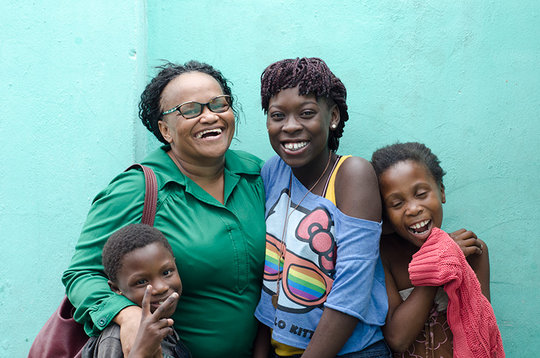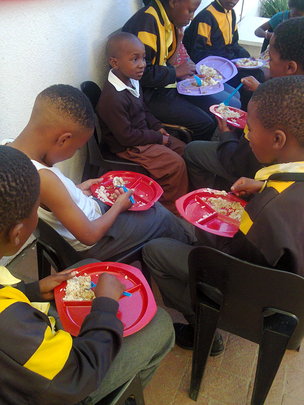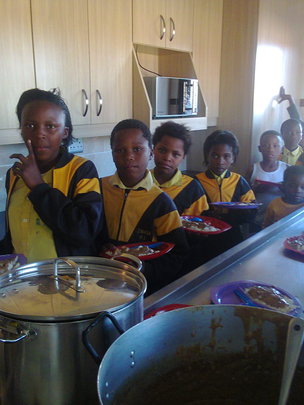 Links:
The month of June was hectic and now the old kitchen is gone, gone, gone! While Siyapyambili joyfully waits for the new installation, all are being fed, one way or the other as Ndileka and the staff at Siyaphambili are masters at improvising. The dream of many years is taking shape - many many thanks for all donors all over the world who are making this happen. The staff will be able to serve over 100 meals a day from the current 35 plus and hot meals on safe cooking surfaces, good safe food storage in new refrigerator will be assured, and donations of food can be accepted like never before.
Progress has been steady with the pulling out of the old, broken appliances and cabinets - we have to deconstruct before the contractors can build new. Appliances have been picked out and purchased - institutional stove, very big refreigerator, new sinks, new reusable dishes, wonderful ovens and more.
Phaya, 5 years old, says "I want to be a kitchen builder when I grow up. The old kitchen never worked since I got here. Now meals will be even faster to make and that means we get fed faster. I like that."
The impact of the new kitchen cannot be overstated and our next progress report should show appliances in use! Right now we are improvising but no one minds as all see the work progress daily.
See link to article in a Boston newspaper - this Global Giving effort has made this happen.

Links:
WARNING: Javascript is currently disabled or is not available in your browser. GlobalGiving makes extensive use of Javascript and will not function properly with Javascript disabled.
Please enable Javascript
and refresh this page.