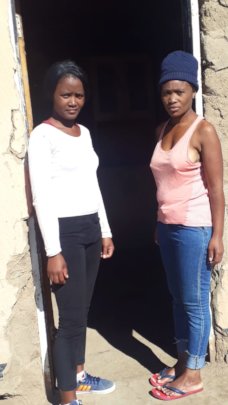 Letter from Ndileka - I am not sure if I told you about the story of four young girls who are heading their households here in Bedford. They are from two different families and they lost their parent to AIDS. They find themselves homeless as their homes collapsed due to bad weather conditions for the past three years and because they didn't know where to go after several attempts with the Councillor and last month they were referred to our program and that is how we found out about their problem.
I'm talking about young women who do not have anyone to run to for food or sanitary pads or toiletries of any kind, let alone food. It is really hard and we have no money to help them. I am praying the GlobalGiving community hears this plea. In this Covid-19 era, much is needed everywhere, but surely these young women deserve the basic necessities of living for them and their siblings.
I give many thousand thanks for any donations to our program which we can distribute to this situation. Thank you and God bless. Stay safe, stay 6 feet apart, wear a mask, and wash hands in any way possible very often.
Ndileka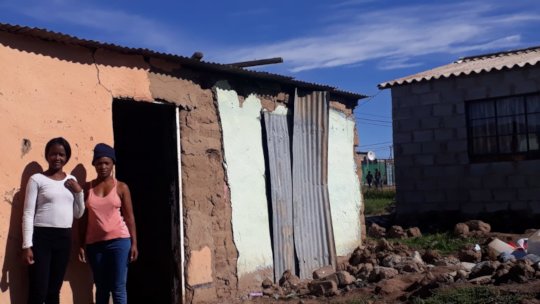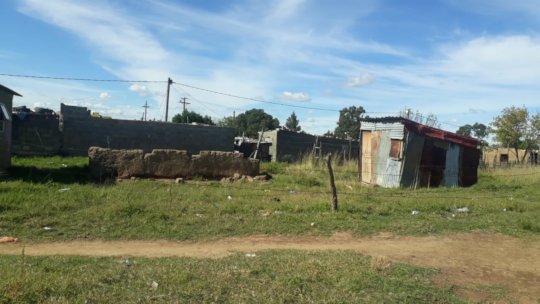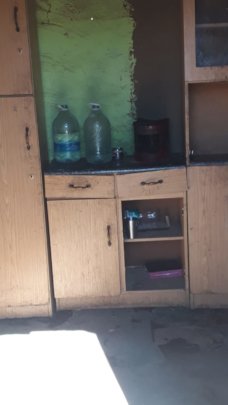 Links:
Dear freinds -
we are no on lockdown as of 2 days ago to slow the spread of this virus. You cannot imagine how hard it is to take care of our vulnerable population, most of whom live in shantys, cardboard and tin shacks with no running water or toilets - how do we follow the guidelines? 99% of our population live 2-10 people in one room - how do we follow social distancing rules? As in India, as in the slums of Nairobi and Rio and the refuge camps all over the world - we have no idea what will happen to our clients and friends and family when the surge of this scurge arrives in full force.
Meanwhile, we are doing our best to make and get meals out to those who have no food and are not allowed to come to us. We are doing our best within our household, with currently 9 orphans, to keep hygiene standards adequate. Our volunteers must stay home for now. We are on the front line. We cannot stay home. We pray.
Thank you for your support in the difficult days ahead. We will report what we have been able to do, 3 months from now - may this virus be gone by then.
We ask all sponsors to stay safe and know how grateful we are to each and every one of you.
Links:
As donors to our efforts know, this past fall has been challenging for us, with lack of water being the primary problem. But, in spite of challenges, we have had some joyous events for the children, and look forward to 2020 bringing the construction of a new wing for new programs, complete with new child-sized toilets that were funded by a very generous donor in Boston, MA, USA.
Mrs. Africa visited us and brought educational materials and encouragement to our orphans on the importance of school and education. Her visit was very inspirational.
Several groups and corporations donated new clothing [always needed for growing bodies] for our many participants and have been handed out and already in use. As the heat of the summer here passes, more of the clothes will be worn to school and church.
We feel grateful that our small operation has the funds for daily needs, and are optimistic that we will achieve our newest goals within the first quarter of 2020.
Links:
WARNING: Javascript is currently disabled or is not available in your browser. GlobalGiving makes extensive use of Javascript and will not function properly with Javascript disabled.
Please enable Javascript
and refresh this page.