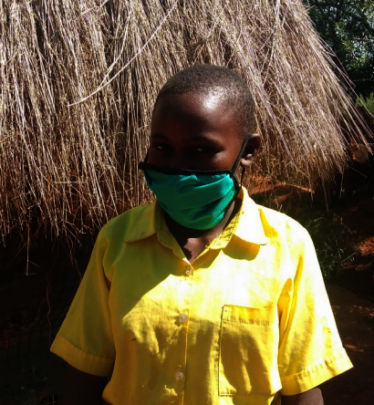 All around the world children are not returning to school. That has also been the case for the kids of Makindu and other parts of rural Kenya. The Makindu Children's Centre and school have always been stable and supportive places for them, but now, the kids are always in their crowded homes. The centre has consistently been able to provide food and serve large groups, but now we must deliver food to households to abide by social distancing laws. Delivering food to individual houses costs much more than it did to make one meal a day at the centre for everyone. We are using as many resources as we can to do this as cost effectively as possible but are in need of as many donations as we can get to continue to provide the service of delivering food to individual homes. Please keep in mind, many of these homes are huts without rooms and may house 10 or more people. They're extremely small and not meant to house that many people for a long period of time.
Many of the members in the households have compromised immune systems and in order to keep everyone in the household healthy, they need nutritious meals.
We greatly appreciate any donations to help us continue to deliver goods like maize, beans, milk and rice to keep the community healthy. Thank you for your continued support.
All around the world children are using technology to return to school and stay social. In Makindu, Kenya that is not the case. Most homes do not have electricity so the internet is absolutely not an option for any of the Makindu girls. The quarantine is forcing many children, especially girls, to be in close quarters with people they love and the hard truth, people who may be causing them pain or trauma. This entire situation is traumatizing and to get through it we must continue to support the girls and their families with valuable nutrients. It is now costing twice as much to feed the same amount of people because we are unable to have the center open. We can't wait to open up again, but we are so worried that once we do, so many girls will have lost hope due to the harshness of their current realities. This is a very scary time for people in Makindu. Their chances of death are naturally higher than those around the world due to the intense climate, malnutrition, and high risk of disease. Having hope during such an intense time is crucial to keep them alive. We thank you for believing in the importance of the success of girls in Makindu. Asante.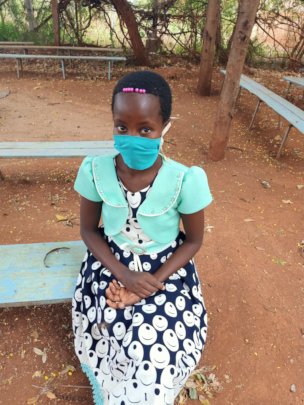 Food baskets are more important now than ever as we must deliver food to each house individually to help prevent the spread of COVID-19. As the Corona Virus continues to spread, we are happy that so far, the centre has stayed COVID-19 free. However, to continue this, we will need as many funds as possible to keep everyone safe. Our fundraising has been limited due to the lack of events we have been able to have over the last few months and because we don't know when we will be able to go back to doing events, we must rely on funding from donors like you. We are so grateful to be able to report that no one has been infected with COVID-19, but we can't assure that will be the case if we don't have the proper funding to keep preventing the spread. At this time, we are all feeling the affects of COVID-19. In Kenya, sanitation is a lot harder to control compared to other developed countries in the world. Food baskets are helping tremendously and we truly hope to continue delivering food to each household. Thank you for helping. Your contributions help us keep the community safe, healthy and happy.
WARNING: Javascript is currently disabled or is not available in your browser. GlobalGiving makes extensive use of Javascript and will not function properly with Javascript disabled.
Please enable Javascript
and refresh this page.