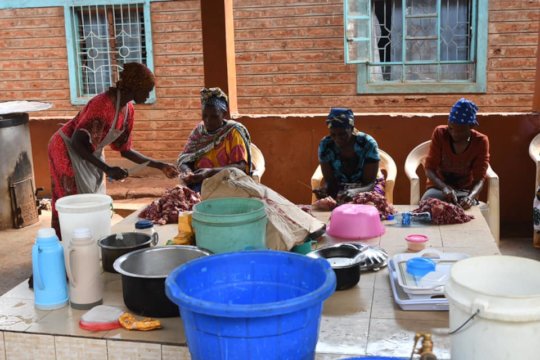 Greetings, and thank you for being a constant support to the kids who truly rely on our services.

Thankfully we have so many kids that will be going to college and vocational school this fall, however, to continue their studies with full attention and ease, they must have a well balanced diet. One of the food options we offer at the Centre is a very nutrient dense food called unimix which has recently increased in price. To continue giving the kids and their families these meals we will need major donations. We will not cut portions or turn anyone away, but we do need to be able to provide full meals to all who are in need. Within the hundreds of children and guardians we serve, we currently serve 46 kids and 66 guardians with HIV who are in extra need of this highly nutrient rich food. The need for them to have this nutrition for their immune system is incredibly important so that their antiretrovirals can work properly and efficiently.Thank you so much for your continued support of Makindu Children's Program. Through our Food Baskets we have been able to help so many who wouldn't have had the chance before. Asante.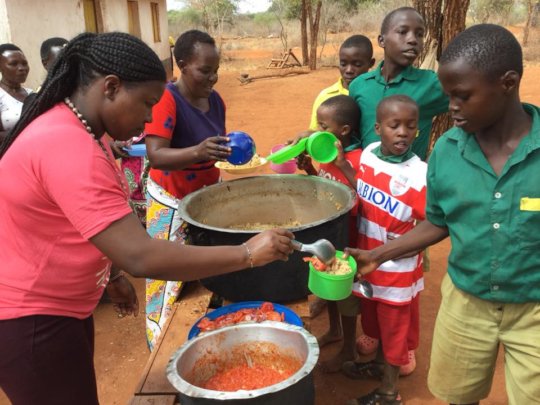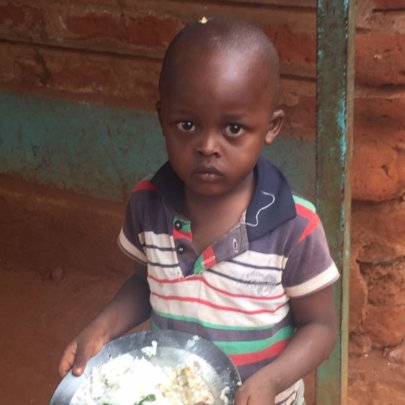 Unfortunately we have too many kids who are diagnosed with HIV/AIDS and are constantly fighting for their lives. With newer technology it seems as though this won't be the never ending battle it has been. Currently we are trying to provide antiviral medications to the many kids that live with HIV/AIDS and we are so grateful for your support. Not only do so many of the kids we care for have it, but nearly all of them are affected by it since it's an epidemic in the Makindu area.
The good news is that there has been ground breaking medicines that will help those currently with HIV/AIDS and there are now vaccines that are coming out. We are hoping to be able to provide these groundbreaking life changing medicines and vaccines to the children in Makindu.
Women in Kenya are constantly battling discrimination for simply being a woman. The muslim women are considered dirty while on their periods and are not supposed to pray to God during menstruation. This is an example of how society views a woman experiencing an already uncomfortable situation in Kenya. We have been trying to provide all the females in the Makindu area with Menstruation Kits so that they can conceal their periods and avoid the shame they often receive from the men around them for just having a period. Since materials are scarce, being able to send reusable menstruation kits will dramatically improve the lives of the many girls who are forced to miss school and often times drop out because of their periods. There are more and more women who need these kits every day so every donation really does count. Thank you for your continued support. Our project empowers women by giving them the support and confidence they need to stay in school and escape the cycle of poverty.
WARNING: Javascript is currently disabled or is not available in your browser. GlobalGiving makes extensive use of Javascript and will not function properly with Javascript disabled.
Please enable Javascript
and refresh this page.