On top of the dry and arid land, Kenya has suffered from an ongoing drought which has only made it harder for the people in the Makindu area to have enough food for just one day. The drought has caused crops to fail and cattle to starve. The world truly revolves around water.
Thankfully to our recurring donations, we have been able to alleviate true hunger pains from multiple families. The best we have done was during the holiday season. We were able to give 40 households nutritional support in the form of Holiday Food Baskets.
The food baskets helped a mother and her kids tremendously. The mother is HIV+ and battles to find work to provide for the children. Receiving the food basket gave the household a break from their constant struggle of finding food.
Many of the children and families that we provide for are suffering from being HIV+ and without proper nutrition their struggle with HIV is even harder.
To find out more about how Makindu Children's Program offers nutrition to hundreds of starving children follow the link below:
http://makindu.org/programs/nutrition/
Links: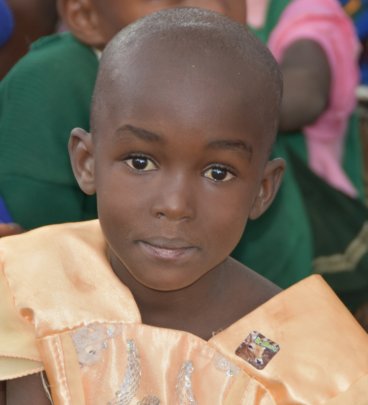 With the drought continuing relentlessly in the Makindu area, access to food remains a big challenge. Unfortunately, most of the families in rural Kenya are now used to having only one meal per day. For many, that one meal comes from Makindu Children's Program. The daily meals offered at the Children's Centre have been very beneficial to hundreds of children who are able to walk there, ensuring that they receive proper nutritrion at least once a day.
Mutete is one of these children lucky enough to live within walking distance of the Centre. She comes daily for the meal and has been able to stay healthy and able to fight off viruses, disease and a host of other infections. With nutrition and health, Mutete has been able to attend school regularly. When she gets home from school, she is able to help her ailing grandmother with chores, including caring for her younger cousins. One good meal a day can save not just a child, like Mutete, but a whole household from misery and ill health.
For those children who live too far to walk to the Centre (and that would be 15 kilometers or more), they can enjoy a meal whenever they travel to Makindu to present at the clinic or hospital or need other services at the office. Most of our kids who are HIV+ take advantage of the meal at the Centre when they come into town for their monthly medical checkups and medications. Proper nutrition helps ensure that they can keep their HIV under control in conjunction with their anti-retrovirals.
Also for the children who live far from Makindu, a large community meal is served at our outreach sites quarterly, feeding 1,800 or more children and their families.
Thank you for helping Mutete and the other children eat and stay healthy!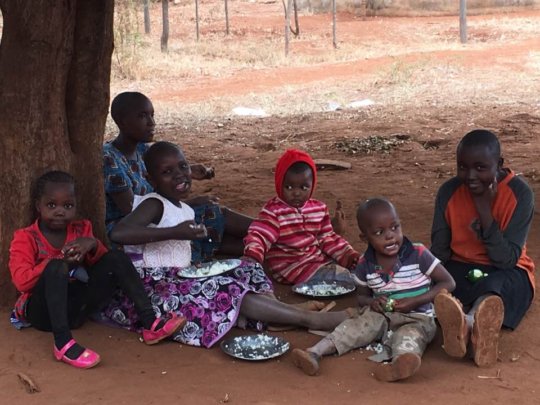 Links: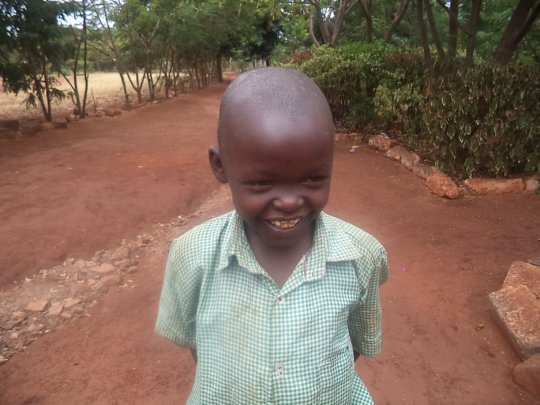 With the increased drought in the Makindu area of Kenya, access to food is a challenge. Most households struggle to find enough food for just one meal a day. The ongoing food basket deliveries to the neediest households helps alleviate starvation and malnutrition to hundreds of kids and their guardians. Over winter break, with funds from this campaign, 40 HIV infected and affected households received essential nutritional support in the form of Holiday Food Baskets. Without proper nutrition, the children would struggle to live with their HIV.
Omondi, who is living with HIV, and his sister Sofia are enrolled with Makindu Children's Program and their household received a Holiday Food Basket. The entire household, which includes Omondi, Sofia, their elderly grandmother and 4 cousins were overjoyed with the extra food and ate well for days!
Links:
WARNING: Javascript is currently disabled or is not available in your browser. GlobalGiving makes extensive use of Javascript and will not function properly with Javascript disabled.
Please enable Javascript
and refresh this page.