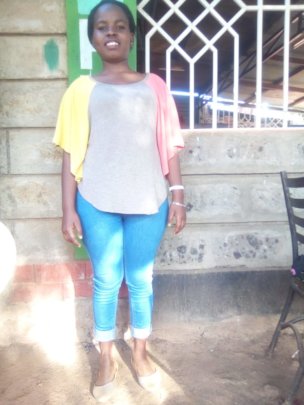 As the Global Giving Girl Fund campaign wraps up this week, we want to thank all our donors and continue our ongoing efforts to empower Kenyan girls through education. Your support allows us to meet the specific needs that individual girls have and break down the different types of barriers they face. Please take a minute to meet one of the girls we serve.
Neema, 18 , the oldest of 9 orphaned grandchildren, is living in an HIV infected household, though she herself is not infected. The mothers and fathers have died of AIDS, four of the grandchildren have HIV, and the grandmother caring for the kids and running the household is quite elderly. Being the oldest, Neema will soon inherit responsibility for the entire household and is up for the challenge. She has been an exceptional student earning a full ride to high school in Mombasa where she excelled.
This allowed her to be accepted into an engineering program at a reputable university in Nairobi. She is currently doing very well in her first year. She is also extremely responsible with her siblings and cousins and already helps supervise the meds and nutritional intake of the ones with HIV. Keeping Neema in university will cost between $150-$200 a month and is crucial for this family.
Makindu Children's Program is succeeding in providing young girls the tools and educational access they need to break the cycle of poverty, and empower themselves to become independent, contributing members of the community. The need continues, however, and we urge you to continue helping us empowering the young women of Makindu. Please share their stories with your social networks!
Diana Richardson
Executive Director
Hello friends! Here is an exciting update! Over the past few months, Wayua has been anxiously searching for a suitable shop for her new tailoring and dressmaking business. Makindu Children's Program staff have advised her on the importance of foot traffic and visibility for her business, and have been encouraging her to wait for the "right shop" to become available. We are pleased to report that Wayua has found an ideal location with reasonable rent.
She will spend this weekend in Nairobi accompanied by MCC staff to purchase all necessary equipment and materials to open her shop. Nairobi prices are much less than rural Kenya. Wayua will set up her shop next week, and plans to open the first week in March.
Thank you so very much for giving Wayua this opportunity and empowerment to succeed on her own. She is extremely grateful for your support, and we are all so proud of her determination!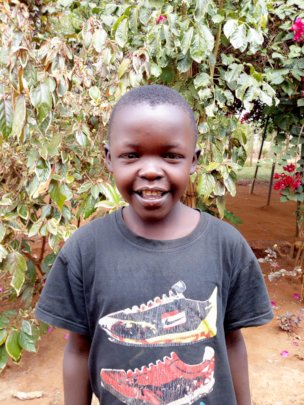 Meet little "Muthi", an HIV infected child receiving care from Makindu Children's Center. Muthi is very friendly and he loves playing football at the centre with other children. He loves visiting the Centre every day.
Muthi lives with his grandmother, sister and 6 other cousins. Their grandmother sells fruits and peas at Makindu town. Her little earnings are never enough to cater for all her family needs and therefore she seeks frequent nutritional support from the office.
Muthi and his sister were suffering from malaria for one month. They were taken to hospital. Sister recovered, and Muthi is healing slowly, with his body continuing to adhere well to his HIV medications. He has resumed visiting the Centre.
Recently, MCC staff noted that some of the children on care had high viral loads, which raised a concern. To address this, MCC formed "Kids Club", a safe haven where kids on care meet to discuss drug adherence, social and reproductive issues with the help of a social worker and a nurse as facilitators.
In 2019, MCC will conduct a training targeting the guardians of the children on care, to educate and synthesize them on the challenges and the support that these kids need to effectively adhere to medication.
WARNING: Javascript is currently disabled or is not available in your browser. GlobalGiving makes extensive use of Javascript and will not function properly with Javascript disabled.
Please enable Javascript
and refresh this page.