Unfortunately the drought in Kenya is treacherous. They cannot catch a break. Last year at this time, there was intense flooding which ruined the soil for food and this year, Kenya is experiencing an intense drought. This drought is ruining the lives of many Kenyans and livestock. Animals are suffering tremendously which means that Kenyans aren't even able to use their small amount of livestock as a resource. Chickens aren't laying eggs while goats and cows aren't producing milk because the animals are also suffering from hunger and thirst. Anything we can donate to the center will be a massive help to the many starving people and livestock. Thank you for your support. We wish this was a better report but the climate is changing and it is effecting Kenya very badly.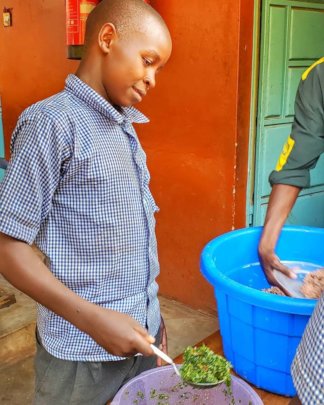 Drought throughout Kenya is having a terrible effect on crops causing many families to miss meals or greatly reduce normal portions to try and get by. Virtually all of the guardian families served by MCC asked about the possibility of any relief food at their most recent visits. Some of the younger kids are too weak due to lack of food to make the long walk to schools, or are too weak and fatigued to be alert and do well in their studies. Elderly and the children face the greatest risk at this time.
We continue to ask for your support in this fight against malnutrition and starvation. In times of severe and urgent need the projects you help fund are more important than ever. With the new water pump and expanded solar power the Centre will be able to expand the garden plots available to guardians. MCC provides them with seeds so they can have fresh vegetables as well as staples from the food baskets. We need to continue these projects to prevent future malnutrition, but at this time the need is very immediate and life threatening.
Thank you for supporting Makindu Children's Program.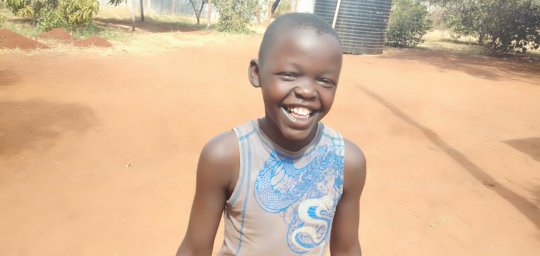 Makindu Children's Program supports many children infected with HIV, and the households where their guardians care for them. So many of these young people have lost one or both of their parents so rely on extended family and the kindness of friends like you, our generous supporters who provide food, education and care from all over the world.
Recently the Makindu Children's Program raised funds to provide the households who depend upon us with dairy goats for extra food security. In this effort, we were able to extend an additional goat to our neediest dependents, especially to the guardians who are caring for children infected with HIV. So many of these households rely upon Makindu for daily food support, from the lunches provided by the school program to the vegetables grown on the Makindu garden plots. By providing more than one goat to these households, we help them with nutritious milk to drink, and also to make cheeses.
Coming up, to honor the "Day of the African Child" on June 1st, Makindu Centre will host educational workshops on healthy relationships and caring for those infected with HIV, to support the guardians and caregivers of these children, like the grandmother of our jovial young friend shown here, Okeyo. Grandmother sells fruit in the town to provide for him, hardworking even in her old age.
We will share more with you after the workshops take place. Thank you for your help for these vulnerable kids.
WARNING: Javascript is currently disabled or is not available in your browser. GlobalGiving makes extensive use of Javascript and will not function properly with Javascript disabled.
Please enable Javascript
and refresh this page.