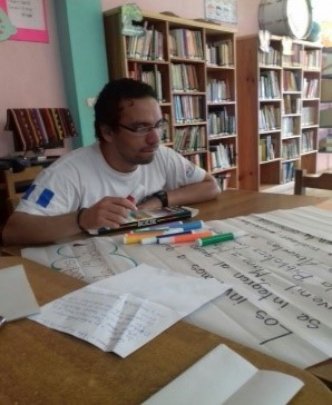 "It's amazing how knowledge and information can help improve the daily lives of children in these communities," says Alberto, a volunteer of Ventanas abiertas al Futuro Community Library in Chiché. "Many children have breathing problems and the solution is very easy."
Generation after generation, firewood stoves have been used for cooking in the rural communities. The old models were not efficient; they used too much firewood and generated a lot of smoke, seriously affecting the respiratory system of people, especially children. The new models of stoves (improved or saving) do not generate smoke and consume less wood, they are more efficient because they prevent respiratory diseases, reduce the cooking time of food and avoid burns or fires. These techniques can be learned at the local Riecken library.
The Riecken Guatemala Foundation empowers young people to promote community health through its network of community libraries.
A group of 16 young people managed the installation of improved stoves for 150 households in two nearby villages. They trained families in the installation and use of stoves and in best practices to reduce the use of firewood for cooking and prevent accident.
Eduardo Alberto, coordinator of the library youth group, affirmed: "I am motivated sharing with the people of the villages and contributing with the families to improve their quality of life. I am so proud to continue supporting from the community library the families that most they need".
The installation of these new stoves has benefited more than 750 people and converted homes into healthier and more dignified environments; less smoke produced by the stoves has reduced the cases of respiratory and ocular diseases.
For the Riecken Foundation, investing in youth is to build an optimistic present with real opportunities and investing in citizenship values is to promote social tools for a future with possibilities; this is essential for a full and quality democracy that the child and youth population of Guatemala deserves.
The most critical strategic needs that Riecken libraries address are local community development needs. These include providing off street opportunities for at-risk youth who otherwise engage in crime, drug trafficking and gangs; informal education programming to address Guatemala's poor education system, where less than one third of children completing primary school meet grade level standards; and infant and child nutrition programs for new mothers to address the chronic malnutrition rates of 50 percent in children under five years of age – the highest in the region and the fourth highest in the world. In some Riecken libraries, its informal education programs also serve as the only access to any form of school for indigenous girls, who often are denied access to formal education in government public institutions.
Learn more about the work of the Riecken Foundation and its network of community libraries in Guatemala.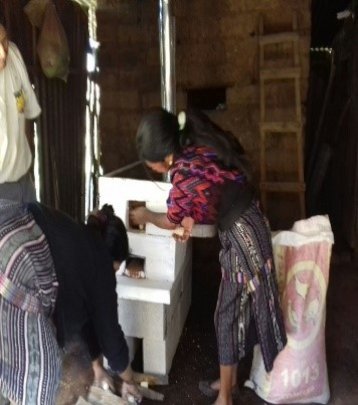 Links: