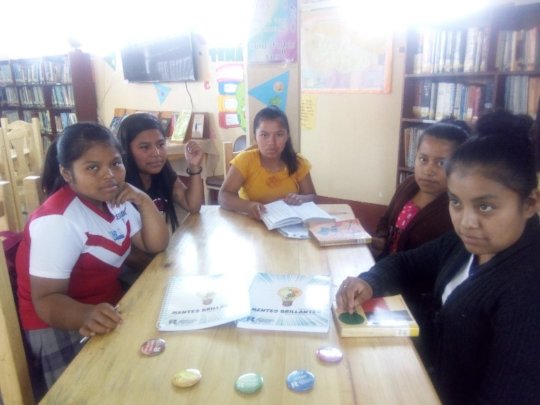 "I have been happy to be the coordinator of 14 girls because I like to share with them and know what they like. I am motivated to help young people to be innovative people of their own futures. For me, I feel satisfied to see how the girls who want to improve their personal lives through reading ", says Elvira, a reader and leader girl of Ventanas abiertas al futuro Library, in Chiché (Guatemala).
One of the greatest successes of Riecken Community Libraries is how girl readers develop their emotional skills to get ahead. They strengthen their leadership skills and social commitment as individuals. Teamwork and planning means that they themselves can visualize a future of success. Reading is not just a matter of fun; with reading, young people and girl readers promote their leadership skills and the appropriation of their rights to support community social cohesion in rural communities of Guatemala. The formative process of adolescents is based on the model focused on positive development and competence during adolescence (Benson, Scales, Hamilton and Sesman, 2006, Damon, 2004, Larson, 2000). Our approach methodology is focused on the following competences of youth emotional development: 1. Social, 2. Ethical, 3. Personal and healthy habits, 4. Cognitive and 5. Emotional Intelligence.
Young people participate in a guided reading process (Brilliant Minds) based on three steps (Read, Discover and Act) and focuses on the following aspects of Emotional development:
- Values (Honesty, Responsibility and Self-concept)
- I feel good in class (Education)
- Nobody understands me (Family - relationships / roles)
- I love myself, I take care of myself (Health)
Mentes Brillantes (Brilliam Minds) is a program improved by Communy libraries of Guatemala and has been designed for young people (patojos and patojas of Guatemala) to promote reading, writing, the exploration of values and qualities of leadership in each young person. It is an opportunity for young people to discover many things through reading and action. There are many options of books and texts that the young person can choose, everything will depend on the topic that is of interest, this could be about sports, courtship, science, environment, adventure, etc.
Each young person participates in the program individually in his free time and at the speed that suits him.
Learn more about the work of the Riecken Foundation and how libraries empowers girls and women in Guatemala.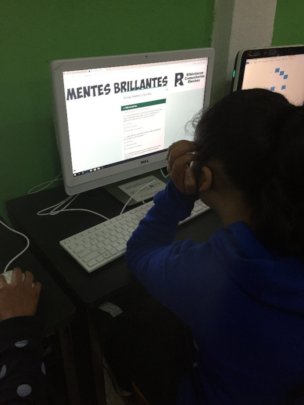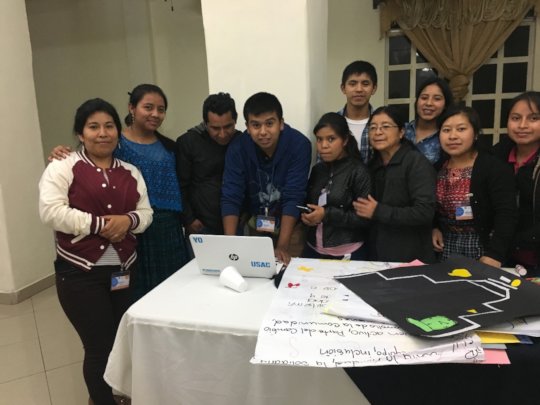 Links: