Most Central American public libraries are poorly funded, lacking current books/internet, with few or no programs, closed book stacks and restricted book borrowing. These libraries are not welcoming places that encourage local residents to assemble, as they have little relevant information access to allow people to participate in their own development.
In Guatemala, infant and child malnutrition rates are largely due to mothers' nutrition knowledge being limited by a variety of factors, including inadequate formal education, extreme poverty, and unhealthy eating traditions passed along through generations. But within the Riecken library network, library staff and volunteers have access to these mothers, as they would often drop their children off at the library – a safe, respected, trusted place – prior to going to sell goods at the market each day.
For nearly two decades, Riecken Community Libraries has been working to increase literacy in Central America through its network of libraries that are free of charge and open to everyone. In a region where leisure reading traditionally has been undervalued, Riecken has focused on creating modern libraries as community development vehicles, where literacy – whether reading books or conducting internet research -- is at the core of addressing local challenges.
Riecken's libraries are centers for local citizens to meet and discuss local issues, places to identify problems and resolve them. All of the books, computers, materials, and even the building itself are just tools to provide open and free access to information for local citizens to identify and resolve local community development issues, and engage impoverished, at-risk youth in shaping the future for themselves, their neighbors and families, with literacy playing a central role.
All of the activities conducted at the library promote innovative methods that are not typical in Guatemala, such a developing critical thinking skills and free access to computers/internet, as well as contributing to the advancement of women and girls through women's business skills training, girls' reading clubs (targeted at 12-18 year-old girls), and early childhood development/nutrition classes for new mothers. In some communities, Riecken libraries' informal education programs are the only means for indigenous girls, who are often excluded from attending public school, to obtain any literacy or numeracy education.
The libraries have become places of civic engagement, where local issues are analyzed and discussed, people read and research to identify local solutions together as a community. Examples of library-initiated projects for the communities include a filtered water pump project for potable water; youth HIV/AIDS awareness training as well as training on reproductive health; online banking and school registration training and access; marketing workshops for local products such as coffee and aloe; and the development of local teacher skills using the library as a base.
Learn more about the work of the Riecken Foundation and its network of community libraries in Guatemala.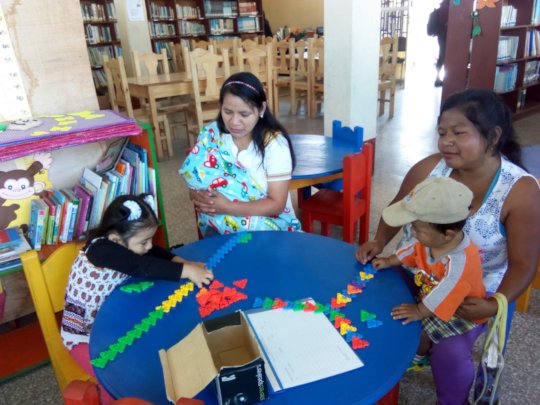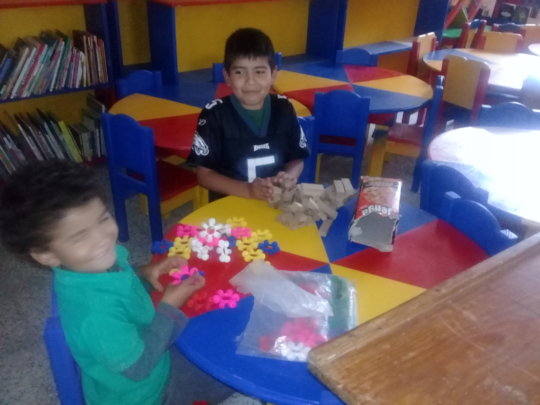 Links: