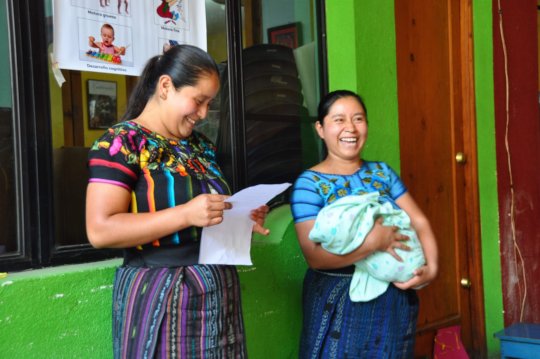 On Tuesday morning, Rebeca Sosof unlocked the Pueblo a Pueblo office early to set up for a Maternal Child Health project workshop. The participating moms arrived soon after; some of them held hands with little ones old enough to wobble in on their own feet, while others carried their babies wrapped up in blankets, snoozing away.
The women were gathering to learn about child development—one of the topics Rebeca and the Maternal Child Health team believe is vital to raising healthy kids. "I tell participants, 'During the first five years of life, your child's development is in your hands,'" Rebeca says. "'You can do so much for your child just by engaging with them, playing with them.'" Mothers who have had an introduction to the topic are more likely to detect developmental abnormalities in their children, Rebeca adds, which can make a life-changing difference for kids who need specialized medical or therapeutic interventions.
During the workshop, Rebeca taught participants about four different areas of development and led them through a series of corresponding exercises. She started by discussing gross motor development and leading the mothers in a game of hopscotch—a great way for kids to gain the strength and coordination they need to perform everyday actions like walking, running, and sitting upright. After addressing fine motor skills and emotional development, Rebeca finished the workshop with a memory game to model positive cognitive development.
The morning was full of games and physical activities, with lots of laughter shared between the women in attendance. The tone of the workshop was intentional, says Rebeca. "When I visit these women at their homes, they tell me about the problems they face every day—problems with husbands and family members, health problems, money problems," she says. "Many of them have told me that these workshops are like a refuge for them, so I try to make them fun and relaxing."
But Rebeca is also glad to see participants inspired to apply what they've learned—like Elena, who told her after Tuesday's session, "I'm definitely going to try these exercises with my little one—I just wish I had done more of them with my older children when they were younger!" We incorporate education across the majority of our projects because we believe in the power of moms like Elena to build healthier families and communities using what they learn. Thank you for believing in the Maternal Child Health project. Your support fuels our success!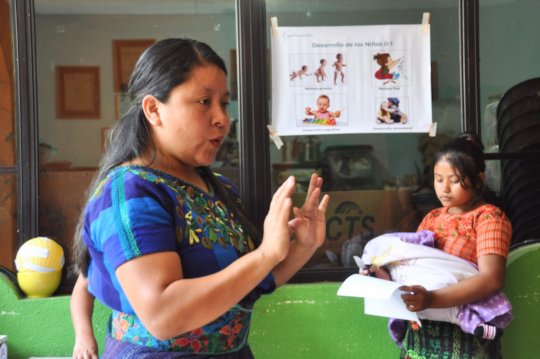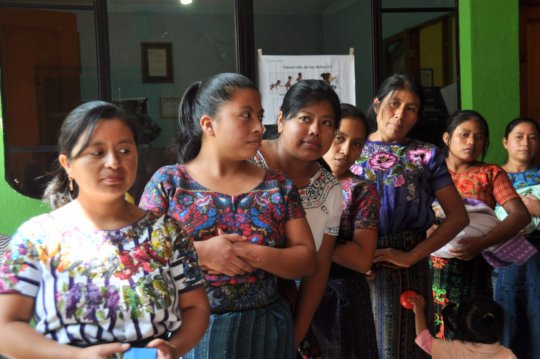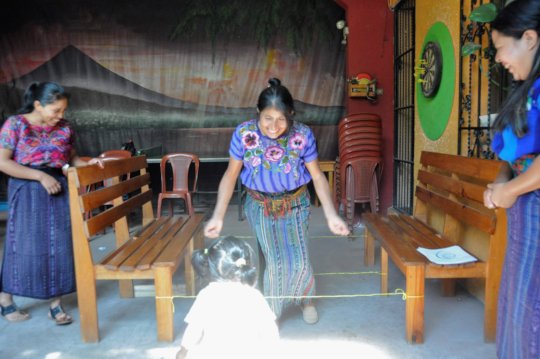 Links: