Pueblo a Pueblo plans to continue our school lunch program in the Panabaj School during 2011 and will expand this important nutritional benefit to the small school community of Chacaya as well. These two schools take part in our Organic School Garden program, whose aim is to complement and support the school lunches with fresh produce grown by the students in their own school gardens. Last year, Panabaj School had 3 successful harvests which contributed healthy food to be used in the school lunch.
It costs only.30 cents a day to feed one child a healthy lunch at school- most often their only nutritious and balanced meal of the day. Your support will keep this program going and ensure children get the nutrients they need to be successful.
Links: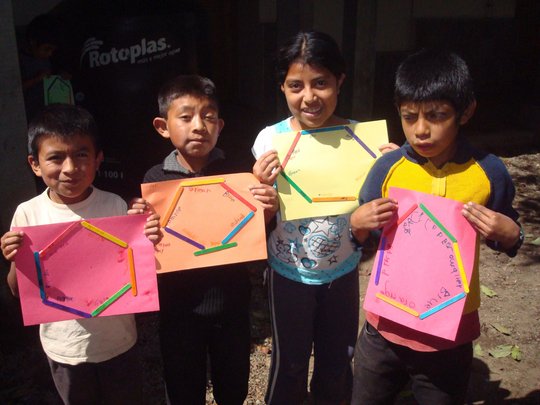 Vacation library activities are up and running in Chukmuk! Schoolchildren from the community have been enjoying the new resources and programs being offered. As only 42% of rural indigenous children in Guatemala are likely to finish primary school, a library is an excellent means of promoting literacy and the value of education, not just among the children but the entire community as well (Center for Economic and Social Rights, 2009). The children in Chukmuk have been busy with basic English classes, story hours, and various games and crafts that reflect new words or themes. Their energy and enthusiasm reflects a desire to learn, and the library provides the perfect resource to combat illiteracy and enhance creativity. People in communities like Chukmuk have very limited access to books and educational materials outside the classroom, thus have no means to learn independently and practice the skills they acquire in school. The library project seeks to change this with the help of your generosity. Your donation will go towards the purchase of books and supplies for the new community library.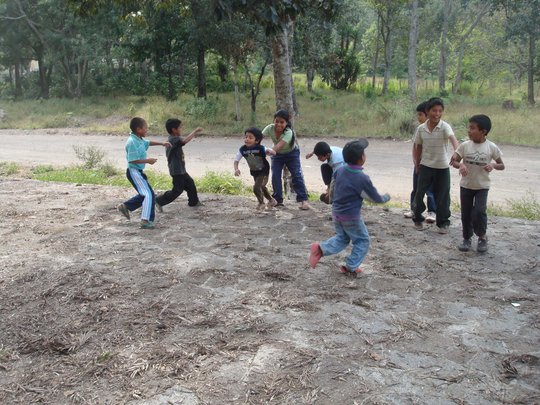 Thanks to the support of our caring donors, Pueblo a Pueblo's nutritional school lunch program continues to strengthen in Santiago Atitlán. Our organization has been providing hot, nutritional lunches for the Panabaj school children all year. Similarly, since tropical storm Agatha we have provided a healthy snack to the children at Chukumuk as well. With access to food remaining the leading cause of malnutrition in Guatemala, Pueblo a Pueblo will continue to make great strides in its mission of empowering the indigenous community to improve their own lives. The second successful harvest of vegetables from our Organic School Garden gives hope for us all that one day the community will be more self-sufficient and that food shortages will be a fading memory. Until that day comes, however, the children will continue to depend on the foundation built by donors like you who see their potential. Pueblo a Pueblo and the children thank you for your generosity!
WARNING: Javascript is currently disabled or is not available in your browser. GlobalGiving makes extensive use of Javascript and will not function properly with Javascript disabled.
Please enable Javascript
and refresh this page.