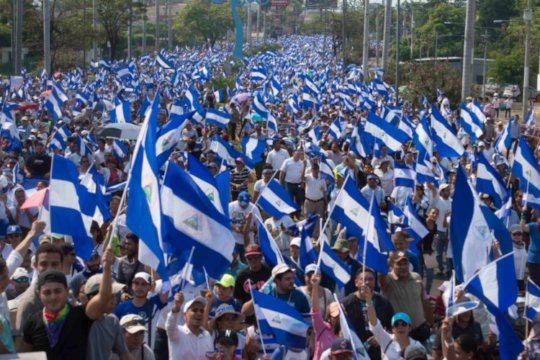 As many of you know Nicaragua is going through a very difficult period of transition led by a student population that is very upset with the policies and practices of its government that has illegally held onto power for 12+ years. The country and students are fed up and are demanding change but the government has not shown any signs of being open to this and has met the peaceful protests with violence and arrogance. This has led to many injured students and some tragically have lost their lives.
We met last Friday with our students. The meeting was primarily held to do some initial prep work for a leadership training course that they are going to be participating in this August for 2 weeks but the conversation quickly shifted to current events. Thankfully none of our students are involved in the protests as we live far away from the areas being affected but they do stand behind their fellow students and are also calling for change.
University classes have been cancelled by most univerisities for now until there is a resolution but some of our students remain in classes. We are hoping this comes to quick resolution and peaceful resolution that leads to a better future for all soon.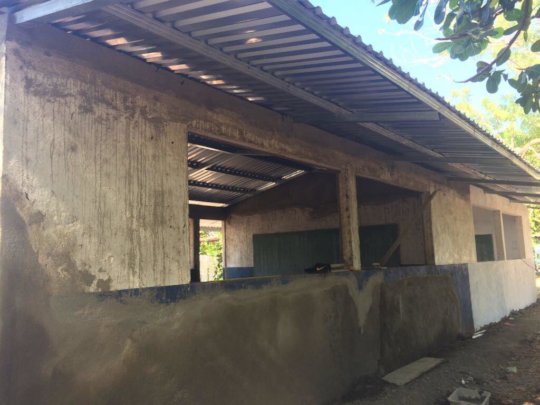 In just six short weeks we have been able to completely restore the 3 classrooms at the El Manzano Dos Elementary School!
This project included taking down the old roof and rusty windows, completeling concrete resotoration work (interior and exterior), raising the walls to close the open spaces where the rain would previously enter, installing a new roof for the 3 classrooms, walkway restoration and painting. This work was completed by a mix of a local contracting team and both local and international volunteers.
The students returned to classes on February 5th and were super excited to see their restored classrooms but equally excited to try out their new desks as well! The desks were a mix of refurbished desks thanks to our amazing team of carpenters who volunteers their time and energy and new desks thanks to a last minute fundraising drive by some wonderful tourists that were visiting the area.
While the classrooms have been restored we are continuing on with some additional improvements around the property. This week we began building a small water tower and next week we will be working on the addition of two washrooms and a septic system.
We are still fundraising for this last phase of the project so please do help us spread the word!
Thanks for your ongoing support of Waves of Hope and our community!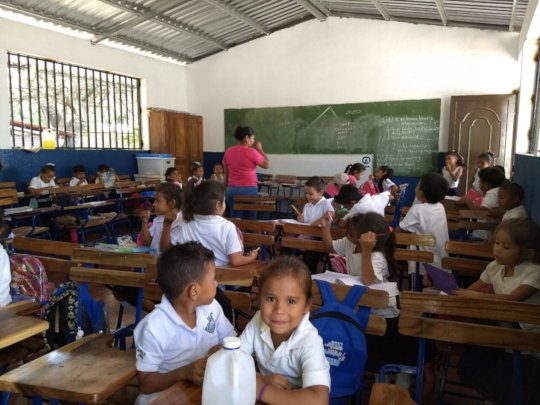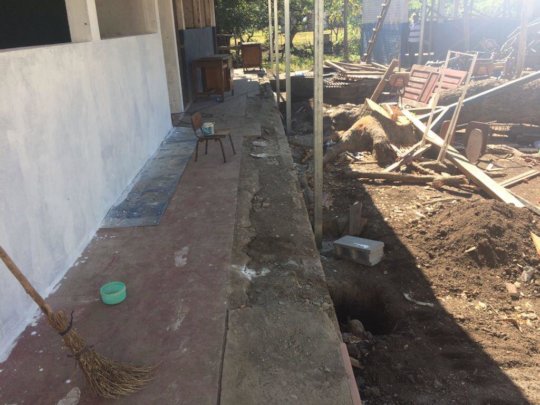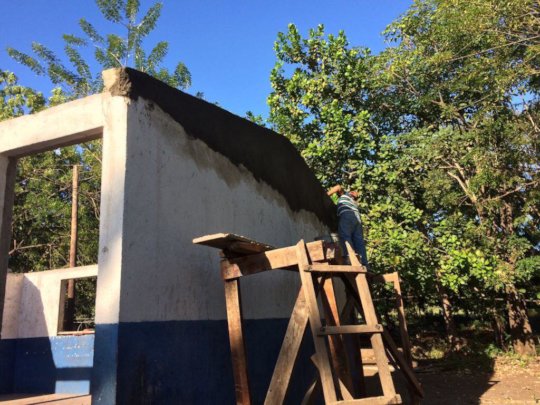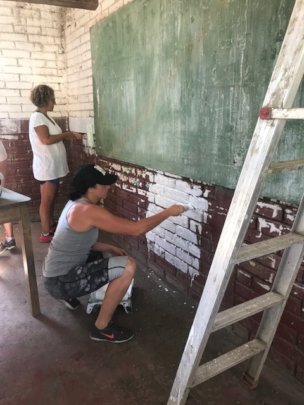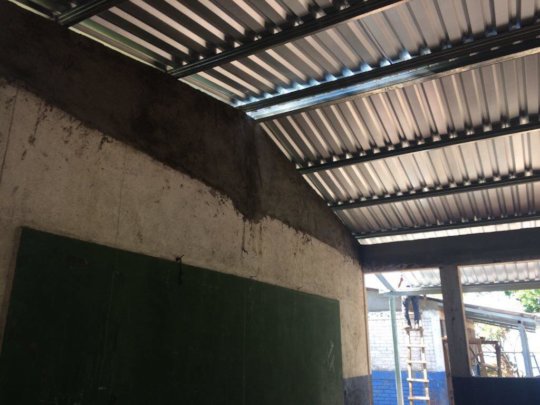 Links:
Our initial group of 15 scholarship students just recently completed their first year of studies and we are currently awaiting their grades so we can review them accordingly. We also just awarded 5 new scholarships to the top students from the 2017 graduating class from the Waves of Hope High School.
Gerson - Agriculture
Omar - Agriculture
Ronaldo - Tourism
Kathia - Nursing
Melissa - Medicine
These students will be starting their classes in the next few weeks and we will be meeting them later this week to award them their scholarships. The next report will include profiles and phots of each student.
Thanks for your ongoing support of our community and Waves of Hope!
Links:
WARNING: Javascript is currently disabled or is not available in your browser. GlobalGiving makes extensive use of Javascript and will not function properly with Javascript disabled.
Please enable Javascript
and refresh this page.