We want to thank all of our generous supporters for making so many programs possible for in-need youth this year. We would like to report on a very special upcoming project. This summer, teaching artist Maya Suess will be leading video and editing workshops with children from Incarnation Children's Center (a center for children living with HIV and AIDS). Children will create and film their own video on site at Incarnation Children's Center, and then go to a professional editing studio to learn how to edit their work. A big thank you to Harvest Works Digital Media Arts Center for donating their editing studio for this program! This program would not be possible without all of the support given to Arts for All by our generous donors. Thank you!
Links:
Thank you to all of those who have helped to support Arts for All's 2010 programming. We have a number of exciting programs going out to children all over New York City. We would like to share a very special story from the field, recently sent to us by one of our teaching artists. Enjoy!
Story by: Lena Moy-Borgen, Teaching Artist
The kids at PS 15 are great. In one of the classes I work with, we have a lot of special-needs kids. One of the students that I work with has trouble speaking, and has little coordination. He has trouble following what is happening in class. For half of the first semester, he would just sit in his chair, not able to participate. But one day, another child piped up, pointed my attention over to that student and said "Miss Lena! He is doing the warm-up!" We do the same physical exercises at the beginning of every class and this child had picked up and started to do them with the rest of us. Since then, his coordination has improved and he has been able to participate in physical games that the rest of the class plays. It's been great to see him benefit from the arts programming.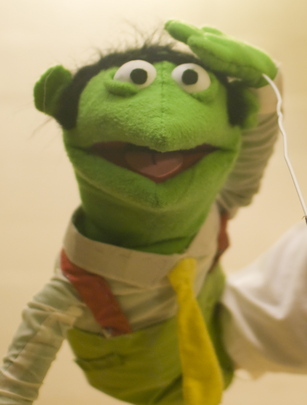 Arts for All Supporters,
I would like to take this opportunity to again thank you for your generous donation to Arts for All during the Global Giving Challenge this year. Our children's show, "The Tall Tales of Enoch" closed on November 17th after touring to over 2,500 in-need children in the 5 boroughs of New York! What a great success! It is because of your donations that this project was possible. I would like to share just a few quotes from children who attended "The Tall Tales of Enoch."
"I love(d) the show yesterday...It was so funny...(I) am so happy you came to our school. I hope you can come back." -Helen, Fourth Grader, Bronx
"I learned that you don't have to lie if you are scared of something." -Shiniece, Fourth Grade, Brooklyn
"Next time you do the show, can I be in it?" -Elementary school student , Manhattan
Please stay in touch with Arts for All and look for our future projects on Global Giving! You can also always visit our website at www.arts-for-all.org to learn about our current programs and events! We greatly appreciate your continued support and wish you a very happy holiday season!
Sincerely,
Anna Roberts Ostroff Executive Director Arts for All, Inc.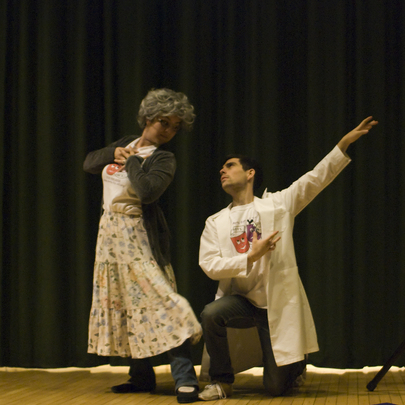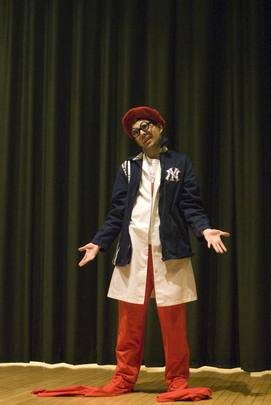 WARNING: Javascript is currently disabled or is not available in your browser. GlobalGiving makes extensive use of Javascript and will not function properly with Javascript disabled.
Please enable Javascript
and refresh this page.