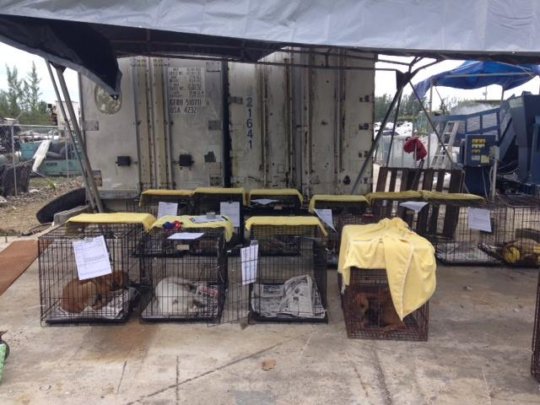 March 22nd 2016 - Baark! Report #13 - GlobalGiving
Spay/Neuter Update
It is just March of 2016 and so far Baark! have already completed almost 300 free or subsidized spay and neuters !
As well as handling calls/request from low income famlies for assistance we have run two clinics to tell you about in this report.
On Sunday January 31st Baark! was welcomed by Renew Bahamas to trap, neuter and return dogs that reside on the landfill site in the center of Nassau. Laura (president of Baark) noted that after visiting the area several years ago she was pleasantly surprised to see vast changes, improvements and organization of the landfill. Baark! was happy to discover that the team at Renew Bahamas are supportive of the feral dogs living in the area but understanably wanted to maintain a healthy population. So we set up a one day MASH Clinic with local vets who volunteered their time to perform the surgeries. 15 dogs and 1 cat were trapped, neutered and released. Julia, one of our clinic volunteers, who had spearheaded the operation had to say about the experience "The dogs are like a family, when we released the ones we had trapped back to the landfill after they had recovered from surgery their family members ran up to them, happy to see them back. It was such a rewarding experience to be a part of."
Then during the first weekend in February, volunteers and local vets traveled to Nicholls Town on the island of Andros to team up with a local group "Potcakes of Andros". The MASH clinic there was open to the members of the public to bring in their animals, a number of volunteers also set traps for feral dogs and cats. During the weekend an amzing 108 spay and neuters were performed! Volunteer Stephanie, who was part of the volunteer group said "It is encouraging to see the change in the mindsets of people. When we started coming to Andros a few years ago to provide free spay and neuters, people were not interested, now they are seeing how much healthier their dog or cat is and we have so much support from the entire community."
Since forming in 2009, Baark! has completed over 4,600 spay and neuters all over the Bahamas !
Education Update
Baark! is actively promoting their spay/neuter and education projects to create cleaner, safer and more responsible communities in the Bahamas.
During January and February, the Baark education team has met over 150 children in the preschool and Grade 1 of Claridge Primary and The Della & Stanley Wilson Preschool. Both schools provided very warm welcomes, with the children behaving impeccably. The children are always surprised to hear that Mambo and Harriet are Potcakes! After they have spent time learning how to be safe around dogs, why we spay or neuter our pets and how to be responsible pet owners, they enjoy meeting the dogs individually and practicing how to meet dogs safely.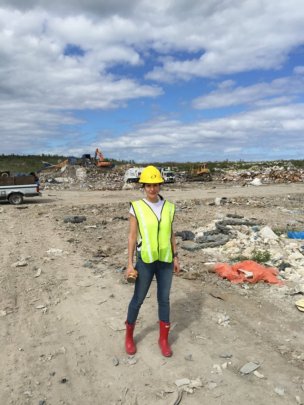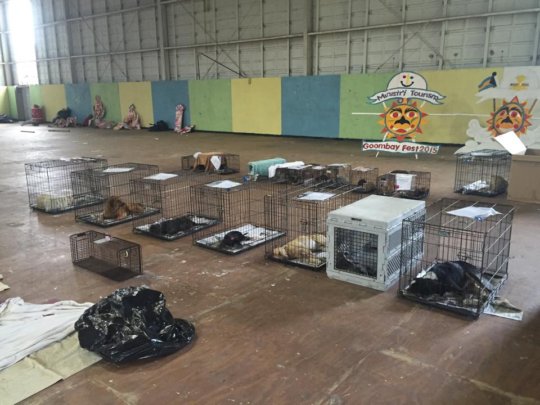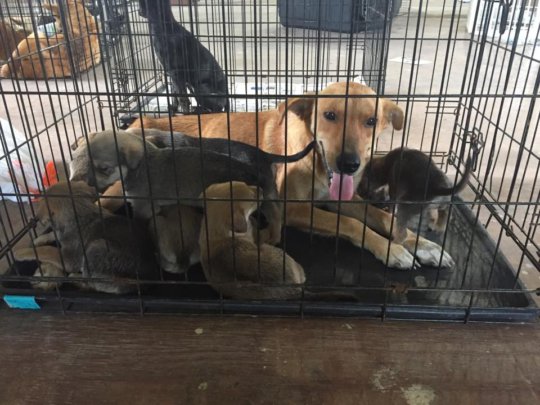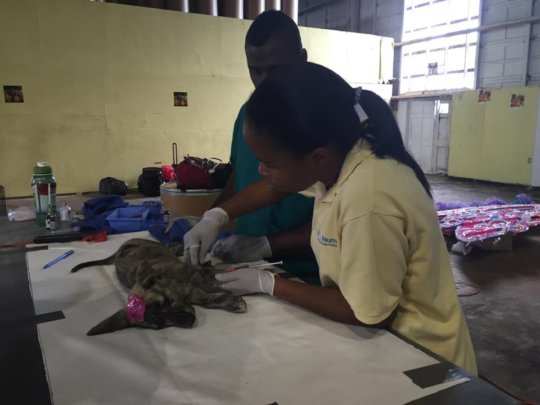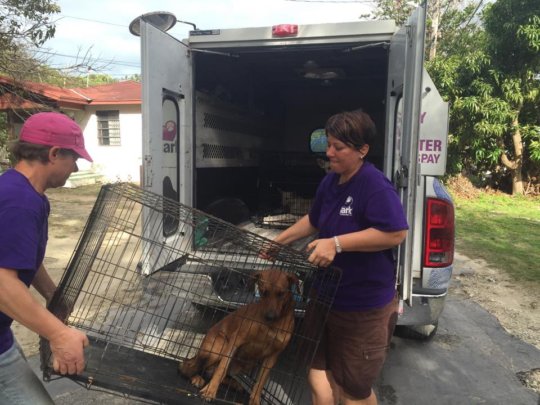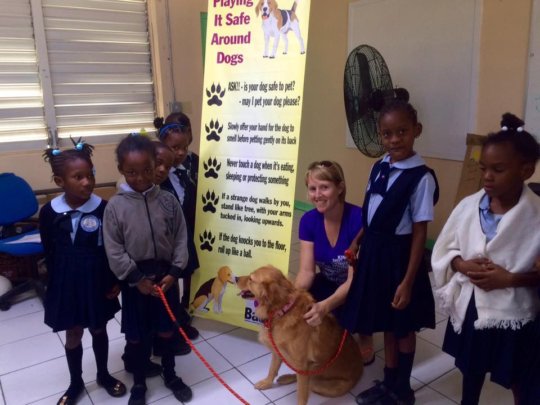 Links: