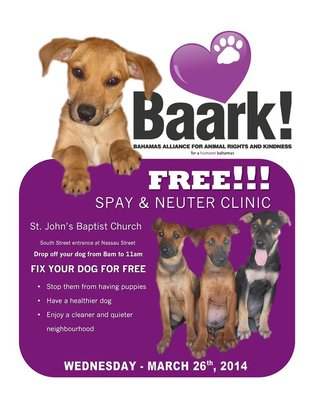 May 4th Report #6 - Global Giving
We've been part of the Global Giving community now for just over a year. We're feel very lucky to have received so many generous donations from people around the world helping us in our mission to reduce the number of stray/suffering animals on the streets of The Bahamas. So far this year alone we have provided 596 free or subsidized spay/neuters which is the most proven to be the most humane and effective method to reduce the number of animal overpopulation. We thought this was a good opportunity to explain a little more about how we go about these projects.
Family Island MASH (mobile animal sterilzation hospital) Clinics
Are carried out in islands of the Bahamas that do not regular access to vets, or in some cases none at all. They take a lot of planning, working together with people from the local communities, finding a suitable venue for surgery and recovery, postering and telling local people about the clinics so they will bring in their animals and scouting out areas of stray animals that can be trapped and transported. The Baark van goes ahead of time on the ferry and volunteers fly in the day before to set everything up. We are so lucky to have such dedicated volunteers !
We've had a busy first half of the year with family island MASH clinics as we dont do them in summer as its too hot for the animals to be crated before and after surgery.
March - Gregory Town, Eleuthera, 96 spay/neuters
April - Inagua , 103 spay/neuters
April - Marsh Harbour, Abaco, 195 spay/neuters
We are also planning a clinic in South Eleuthera in mid May.
Inagua was particulary interesting clinic, both challenging and rewarding. The island has absolute no vet care for animals, if owners want their pet spayed/neutered they have to send them to the capital Nassau and a few days stay. There was a also a huge tick problem, amounts of wish we had never seen before. We took great delight in teaching a policeman who loved his dog how to care for him better and learning how to remove the ticks. He stayed and helped us for the entire clinic and was excited about going back into the community and spread the word about responsible pet ownership.
MASH Clinic, Nassau - 37 spay/neuters
On March 26th , Baark volunteers in Nassau set up a mini mash clinic day using tents and tables in the outdoor grounds of a church. Local people were encouraged to bring in their animals as well as those caught by our expert trappers. It was a long and hard days work for everyone, especially those on their knees all day in recovery, but once again rewarding that so many lives could be saved from preventing unwanted puppies and kittens from being born.
Stray Busting
We've continued our TNR (trap-neuter-return) programs locally of catching stray dogs and cats from neighbourhoods, having them sterilized and checked over before returning them back to their environments. While we would love all animals to have a loving home, with feral animals this is simply not possible. Throught spay/neutering the population slowly reduces over time.
Stray-Busting as we fondly call it, is not an easy job and can be time consuming. Not only do the animals need trapping - and some are quite tricky to catch, they need bringing to the vet clinics for surgery, picked up again the following day and returning to their areas.
Assisting Pet Owners
Baark! also continues to assist pet owners who cannot financially get their pets spayed/neutered themselves or dont have means of transport to get them there. We take requests both on the phone and via email or our website. Recently a lovely 15-year old school girl called Georgette contacted Baark! about a small kitten she had found and wanted to keep but her family could not afford the cost of spaying. She had learnt that spaying not only makes an animal healthier but was sensible to realise her family couldnt have coped with more than one cat. We were very proud that this young lady was so smart and responsible and were delighted in helping her set up an appointment with a nearby vet to take in her kitten for spaying and vaccinations.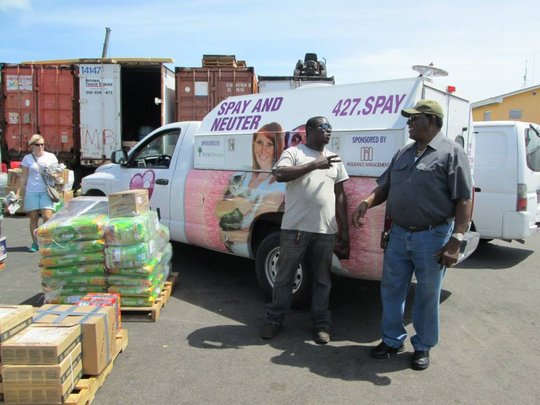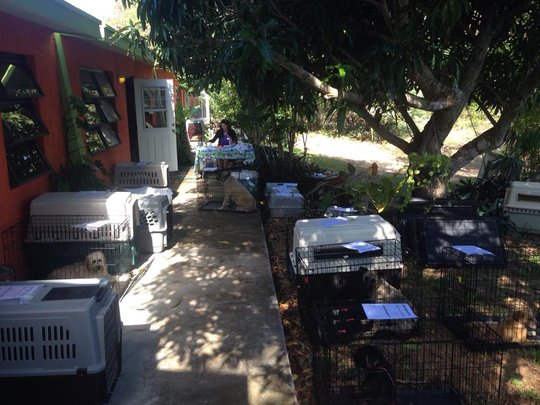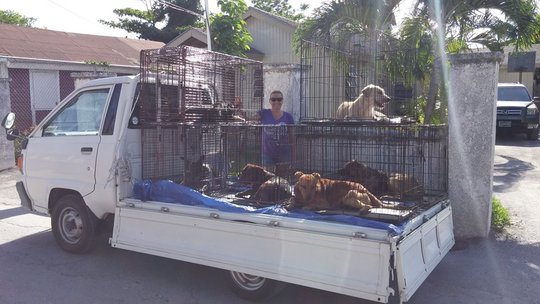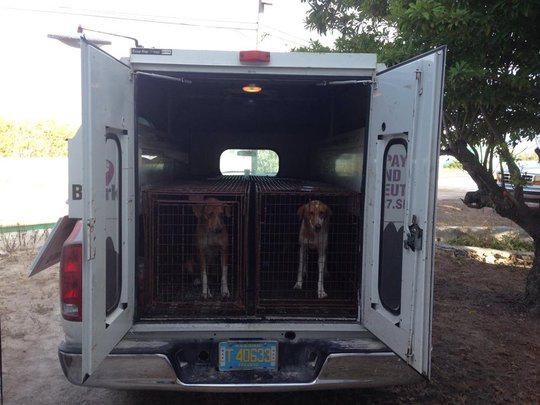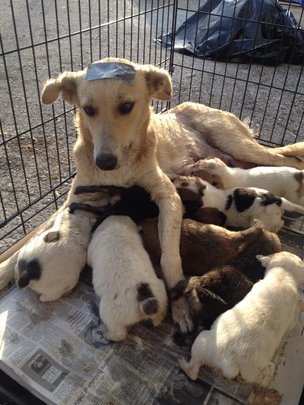 Links: