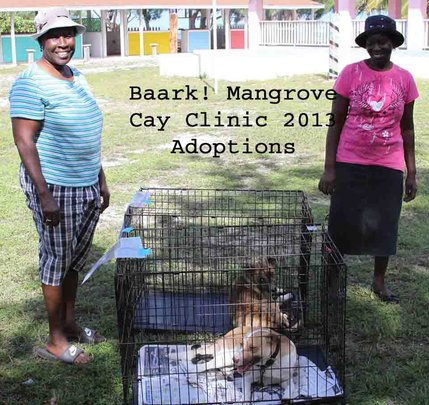 February 1st 2014 - Baark! Report #4- Global Giving
Spay/Neuter Update
2013 was a fantastic year for Baark! as we exceeded our goal and ended with a count of 1,061 spay and neuters. Thank you for all of your donations last year, your contributions really did make a tangible different and saved literally THOUSANDS of puppies and kittens being born into a life of suffering.
We kicked off our 2014 program with a return visit to Mangrove Cay, Andros. As you'll read a MASH (mobile animal surgical hospitals) clinic is not always straight forward, changes are often made last minute and the teams need to work together and adapt. Everyone joins to work for one goal, we all start and finish together at the same times, no man (or animal) is left behind. They are especially important on our 'family islands' of the Bahamas who dont have regular access to a veterinarian.
Resident of the area and Baark! volunteer Rick Goolander gives us an insight into the clinic.
Baark! Mangrove Cay Andros Maintenance Clinic, 10-12 Jan 2014.
Convinced that volume would be much less for a maintenance clinic given the success of Baark!'s first clinic in Mangrove Cay (101 procedures), Baark! planned accordingly. After two postponments due to high sea state preventing the transport of the Baark! truck and necessary accompanied gear Baark! were not to be dissuaded nor discouraged and the team set another date. At seemingly the last minute, it was discovered that there was a scheduling conflict with the intended clinic location. Island residents in support of Baark!'s efforts scrambled for an alternative location and found that the Mangrove Cay Homecoming site could be an acceptable alternative and things were set to go.
The Team arrived in Mangrove Cay (Andros based on 09 Jan 14) and (Nassau based on 10 Jan 14). However, the truck and gear had yet to arrive.......Weather of course. In the mean time, the clinic location was prepared for the upcoming days and was opened late afternoon, 10 Jan 2014. The following two days were full on non-stop furthering of Baark!'s educational out-reach, trapping of strays at the community dump, collections from residences without transportation and of course walk-ins. Of those walk-ins, we were quite pleased to see the smiling familiar faces of members of the Mangrove Cay Community, walking in with their very healthy Potcake yearlings who had been adopted at the Baark! 2013 Mangrove Cay Clinic.
In less than 15 working hours of the clinic being fully operational, 50 procedures were performed and 10 (some semi-feral when we first collected them) puppies found new and loving homes through adoption. Administrator Knowles himself (and his daughter) adopted two. The Baark! Team on the ground performed miraculously under adverse conditions and circumstances, especially considering that they were working with two less personnel than expected.
The People of Mangrove Cay, Andros absolutely embrace the Baark! influence and impact to their communities. The proliferation of feral/stray and unwanted Potcakes in Mangrove Cay has definitively been reduced as a result.
Thank You Baark! Volunteers: Dr. Dorsette, Tawnee Harvey, Carla Johnson, Stephanie Keston and Diane Wiktorowski
And Special Thanks to Mangrove Cay Residents: Joan @ Mickey (Seascape Inn), Jeff and Jean Jolly, Liz Bain (Mangrove Cay Club who also adopted) and Mangrove Cay District Administrator, Mr. Gregory Knowles.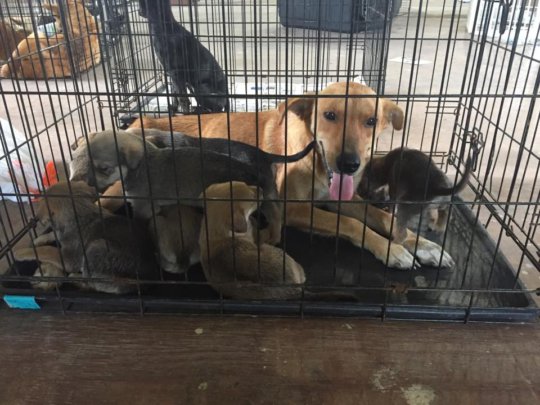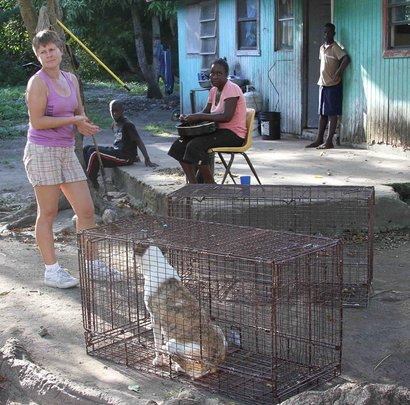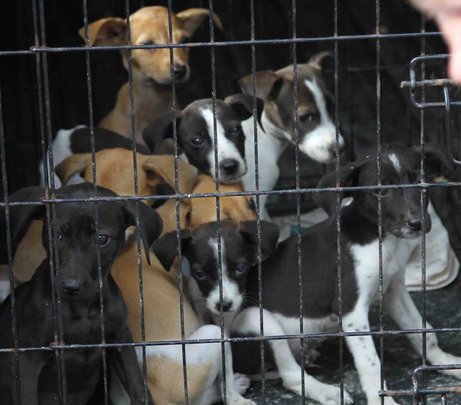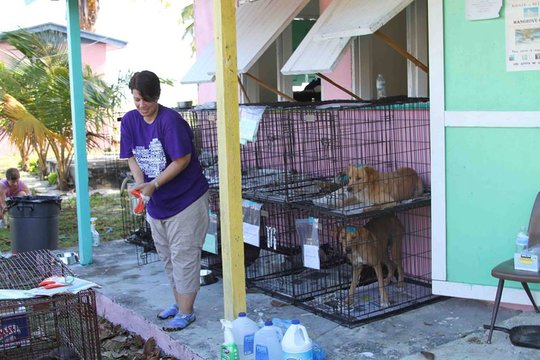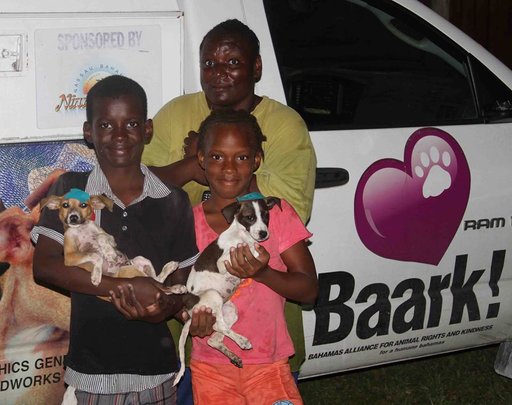 Links: