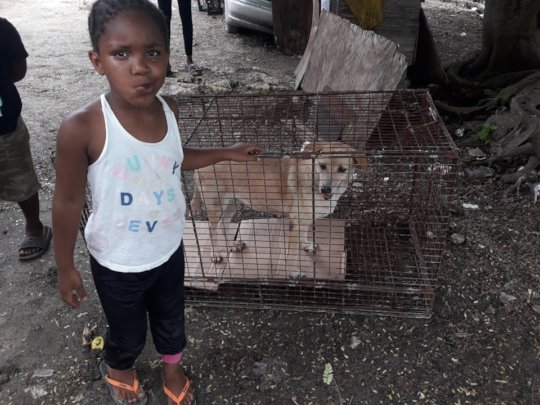 Despite COVID-19, Baark! has still been able to assist with spay and neuters through our hotline. Two of our volunteers were given special permission to be out on the road during the curfew, so both trucks stayed in use :). We are so grateful to those volunteers who were willing to cautiously be out and about in order to keep saving lives!
To date, we've done over 650 spay and neuters for 2020.
Both volunteers were and continue to be very busy. One of the two volunteers who have been given special permission to be out on the streets during the COVID-19 curfew has been focusing on streets between East Street and Market Street. Over the last few weeks, she has collected and returned 50+ dogs and cats - now all spayed and neutered. We have also been assisting with flea and tick treatment for dogs that have a lot of fleas or ticks. There are two reasons for this - it assists our participating vets as we don't want their clinics to get infested when the dog goes for surgery and it is also a good opportunity to educate the community on flea and tick prevention products available from the local vets.
We did have had to postpone our annual Potcakeman Triathlon. Our hopeful date is October 4th, 2020. We were also planning a MASH clinic at the end of April in Nassau, but this will be rescheduled as well, potentially in November 2020.
Now more than ever, we really need your support. Fewer people are able to afford the surgeries for their dogs and cats. Every dollar you can donate helps tremendously!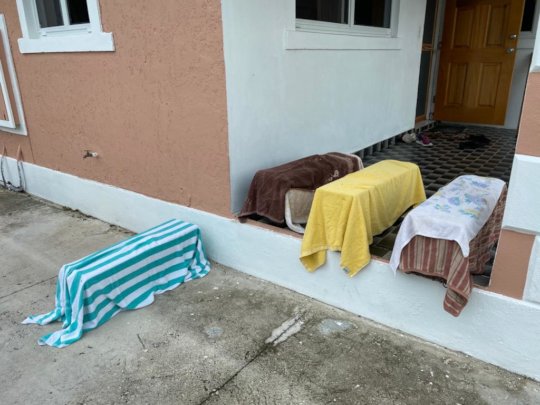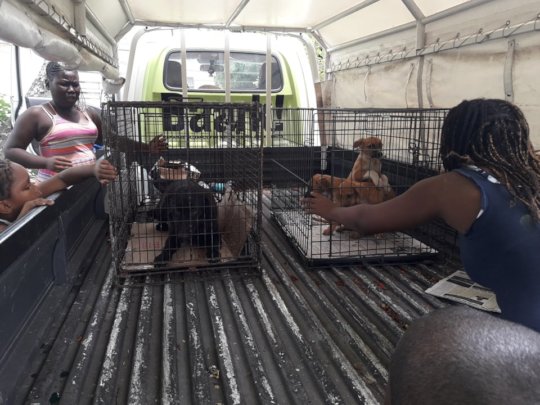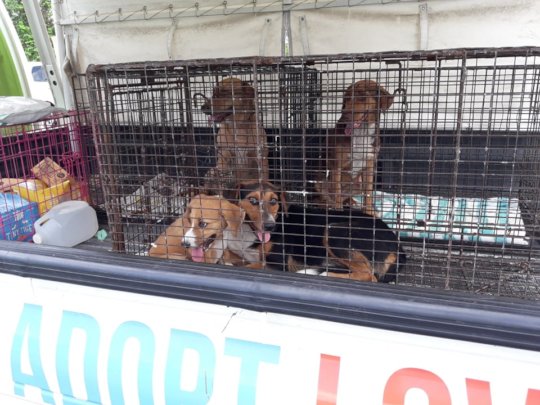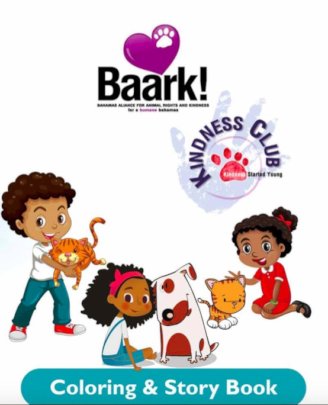 Our work in Abaco post-Hurricane Dorian continued with food distribution through April 20th, 2020. We were sending about 4-5 pallets of food up every week or every other week and a local volunteer from the Abaco Shelter took them to distribution points where people in need would get food We are also working on preparation.
It is hard to believe it has been 10 months since hurricane Dorian.
With hurricane season upon The Bahamas again, we are in the process of having hurricane preparedness materials printed and we will be sharing them on social media. We are also in the process of creating a kids coloring book which will include work pages on hurricane preparedness. Even though a natural disaster is hard to plan for, we hope and pray that assisting people with ideas to help them prepare will help save lives. We are also going to be working with social services and NEMA in hopes for some of the evacuation shelters to be permitted to be pet-friendly so people can have their pets with them.
Thank you for your continued support.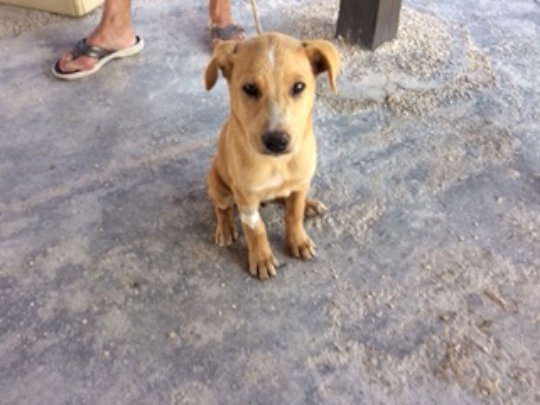 On January 26, 2020, several Long Island based Baark! volunteers organized a MASH spay/neuter clinic at the Long Island Stella Maris Airport.
Dr. Dorsett traveled from Nassau and operated on 7 owned dogs, 7 owned cats, and 16 wild trapped cats - 30 operations in total!! Dr. Dorsett will continue to assist with surgeries for owners who cannot afford it when he goes on his monthly visits to Long Island. Owners will be given a voucher to take their pet to Dr. Dorsett when he comes to the island.
The pet owners and neighbors of stray cats are very appreciative and thank you for making this possible. The Long Island Team will also be having another 8 cat traps added to their supply to be able to humanely trap and fix more feral cats!
Baark! will be hosting a MASH Clinic in Nassau in April with the goal of spaying/neutering 150-200 dogs and cats.
THANK YOU for your support!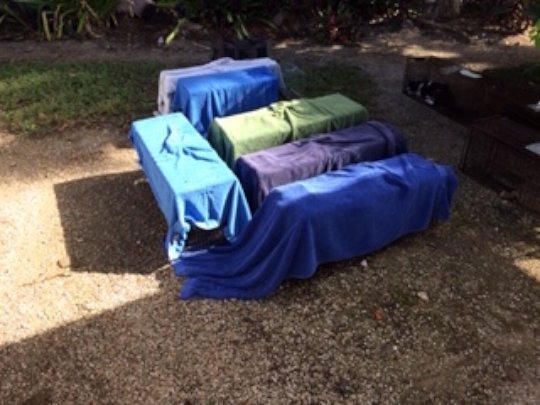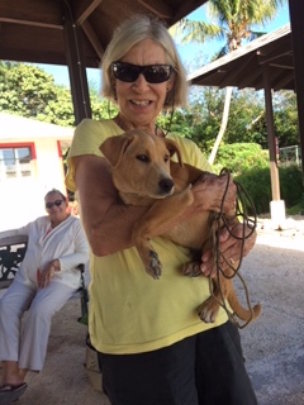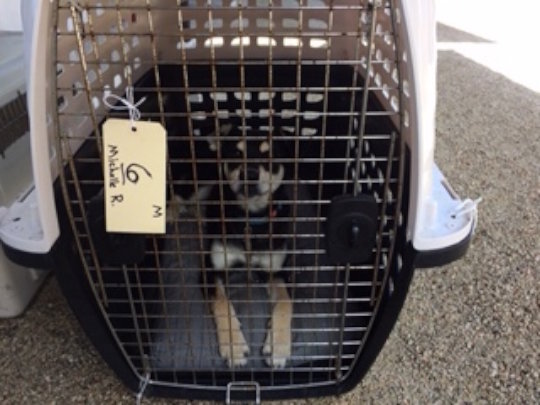 WARNING: Javascript is currently disabled or is not available in your browser. GlobalGiving makes extensive use of Javascript and will not function properly with Javascript disabled.
Please enable Javascript
and refresh this page.