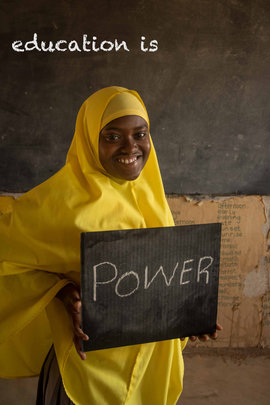 Khadija is a primary student in Taru, Kenya. When asked to describe the importance of education in just one word, she eagerly responded: "Education is power." In a year or two, Khadija will take the Kenya Certificate of Primary Education (KCPE). That test will determine whether or not she is able to continue her education beyond 8th grade.
We love her enthusiasm for education and her understanding of the power it will bring into her life: the power to change her own future, the power to escape the cycle of poverty and illiteracy, the power to create a better life for herself and her family and community, the power to change the world.
For Khadija and her peers, that power is only available through intense effort and the help of outside sponsors. That's where Fueling Education comes in. Our team met Khadija in June while working in Kenya. We also met with students at Egu Primary School who are current participants in the Fueling Education program. When the Fueling Education program began, it was operating solely at Egu. Since then, students at two additional primary schools in the region have started spending the night at their schools to take advantage of the light and of the opportunity to study with their peers.
As of right now, those students are receiving no support from the Fueling Education program. With enough funding, we could extend the same services that are currently enjoyed at Egu for the students of these additional schools.
Having just been with the students in Kenya, we offer you both their and our sincere appreciation for your support for Fueling Education. July 16th is a bonus day on GlobalGiving. We encourage you to consider donating to Fueling Education on that day—GlobalGiving will provide a 50% match of your donation. Spread the word and help us spread the power of education to new schools in Kenya.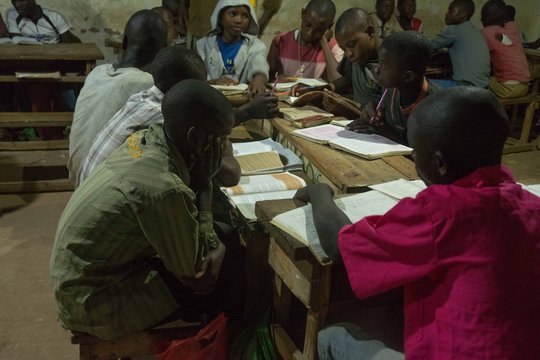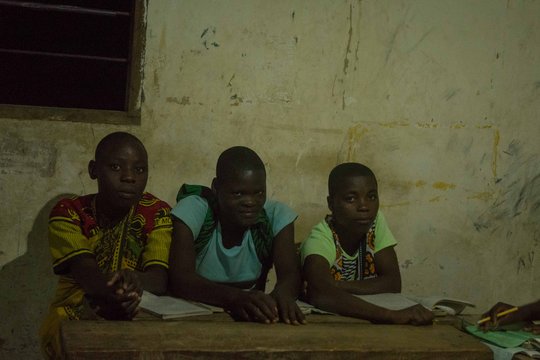 Hamisi is the third of 11 children born to illiterate parents in Egu, which is in the poorest district of Kenya. Hamisi is a dedicated student with a strong desire to learn and improve his life through education. But Hamisi knows better than most that desire alone is not enough. Because his parents are peasant farmers, they could never afford to pay Hamisi's secondary school fees. For this reason, Hamisi knew that he needed to qualify for a Kenya Keys' sponsorship. As he approached his 8th grade year, he joined a group of hardworking students who sleep at Egu Primary School overnight in order to use the light provided by the school. Without that light, these students would have to complete their studies at home, by the light of a small kerosene lantern.
By taking advantage of the Fueling Education program, Hamisi was able to prepare well for the national exam (the KCPE). When the results were in, it was clear that Hamisi's efforts paid off: he earned one of the highest scores in the region. He was accepted to Waa Boys Secondary School, which is one of the best schools in the region. He also qualified for a sponsorship through Kenya Keys. He has great ambitions for his education and career. None of this would have been possible without Fueling Education.
Your donations to Fueling Education have made it possible for 130 students at Egu Primary School to receive the assistance they need to optimize their study and preparations for the KCPE. Even small donations make a huge difference for these students. We sincerely thank you, on their behalf, for helping them unlock their potential by funding the Fueling Education program.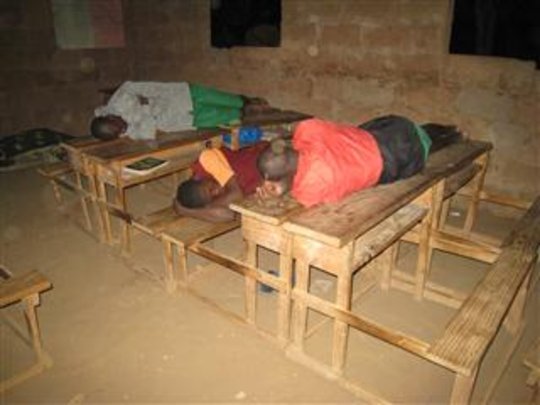 Wow! Thanks to you, our Usalama Center project reached it's funding goal as of December 31, 2013. We couldn't be more excited! Our research team has determined that using space in an existing structure will be a better use of funds, so we won't be building a stand-alone Usalama Center. That means all the money raised will be used to provide direct services for at-risk girls in the region.
As our previous reports have illustrated, these services will include conferences for girls, sanitary kits, mentoring by the SOS (Save Our Sisters) group, educational programs for parents, and many additional resources and services. All of these services will be geared to meeting established project objectives: training in assertiveness, life skills, and study habits; family counseling to support girls' education; support and tutoring for girls who are pregnant; and business training so girls can become self-sufficient. The Usalama Center team will work with the Kenyan-based Board of Directors to make service decisions in accordance with our objectives. They will also look for ways to make the Usalama Center self-sustaining.
We are excited to tell you about our new project on GlobalGiving: Fuel Education for Eager Kenyan Students. The Fueling Education project was really started by the students of Egu Primary School. Because they have no electricity at home, many students choose to stay at the school to study by the light of the one generator-powered lightbulb in the area. After studying for hours, and sharing a simple meal, the students push their desks together and sleep at the school. They stay there all week, traveling home for the weekend and then going through the same routine the next week.
Many of the students who want to participate have not been able to join their peers because they are unable to contribute grain for the shared meal. The Fueling Education project is simply a way for donors to guarantee that this program, initiated by Kenyan primary students, is available to everyone. Funds raised through this program provide grain for students who cannot bring their own. It also ensures that the generator-powered light is always functioning. Check out the project page to see more pictures of the students who participate in Fueling Education.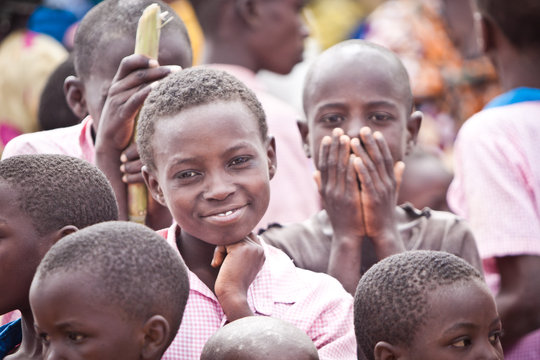 Links:
WARNING: Javascript is currently disabled or is not available in your browser. GlobalGiving makes extensive use of Javascript and will not function properly with Javascript disabled.
Please enable Javascript
and refresh this page.